At Prineta, we use a software called ATM Boss to manage our portfolio of ATMs across the country. The software is used to monitor the health status and cash levels of all our machines across all five of our primary processors, calculate commissions owned to locations and sales agents, and keep an easy to use database of our all of our customers.
We love this software so much we signed up to be a master reseller and now offer discounted rates to our partners. We now offer the best route management and commission tool available and have negotiated special pricing for our partners to receive a lower price than they could receive by purchasing directly from ATM Boss.
"Prineta has been using ATM Boss for paying location and market partner commissions and to ensure terminals in the field are operational and filled with sufficient cash. We can see the health and cash balance of each and every terminal daily, from a single dashboard across all major processors (PAI, CDS Cardtronics, Switch Commerce, Worldpay, etc). ATM Boss is a powerful, yet easy-to-use tool for us to ensure maximum uptime of our ATMs"
Tanner Morton – Managing Partner at Prineta
ATM Boss Benefits:
Pay Monthly Commissions in Minutes, Not Days

Plan Your Routes in Minutes, Not Hours

Use Less Vault Cash

Improve Accountability of Loaders

Maximize Productivity of Your Drivers

Reduce Fuel Costs

Reduce Payroll Expenses
MONTH-TO-MONTH AGREEMENT
Want to try it before making a big commitment? That's what we did. We started with a pilot and testing then started with month-to-month. After everything was set up properly, we saw the value this software can provide and decided to pay upfront for the year to get a better deal. Discounted pricing is available if you pay for the year in advance.
NO SOFTWARE TO PURCHASE
It's all cloud-based; no software to download and install on your computer. Log in from anywhere, including a tablet. Secured with SSL and protected with industry leading data security.
JUST PENNIES PER DAY PER ATM
When you divide out the cost per month per ATM, it's just pennies per day. A small price to pay for the benefits available. In fact, with the time and money we save as a result of the system, we believe ATM Boss easily pays for itself each month. When we first started using the software, we began to observe several machines that did not have any recent activity – because there was an unknown service problem – and getting these issues resolved easily paid for the cost of the software for the month.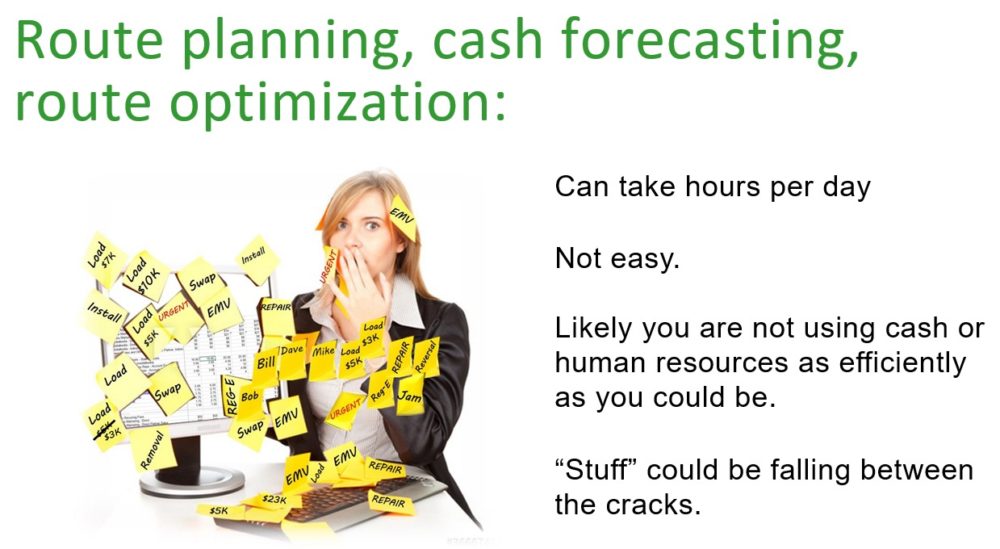 What If…
… Route planning could be done in just minutes per day?
… Vault cash requirements could be reduced by 22%
… You could reduce vaulting hours/number of drivers by 25%?
… You could reduce monthly fuel costs by 11%?
… You could reduce or reassign other admin resources?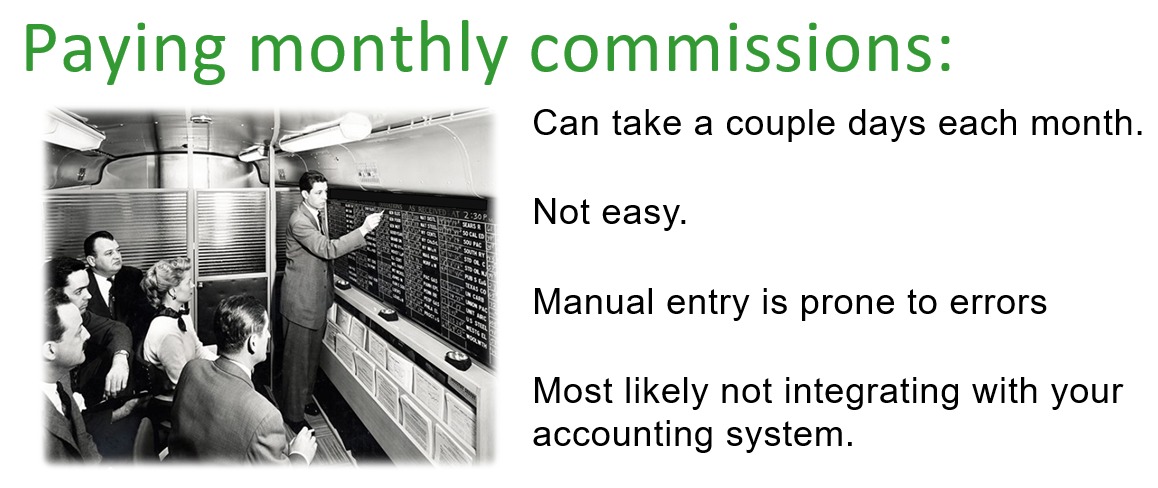 Easy to learn and use.
You will have multiple employees become experts in no time at all.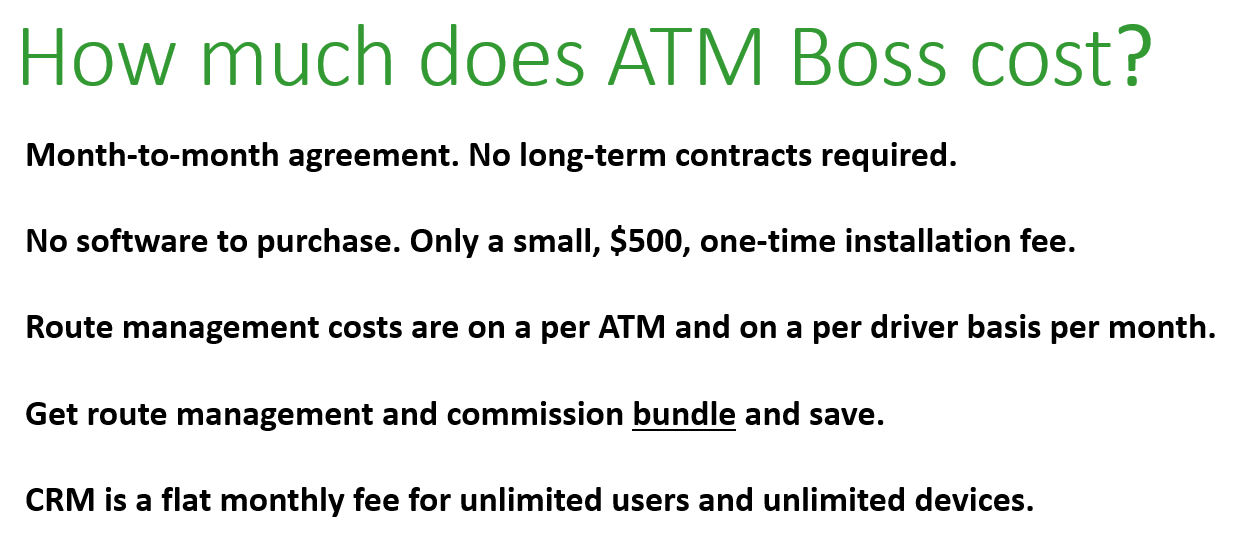 Frequently Asked Questions:
What makes your forecasting so accurate?
– The algorithm is "seeded" with up to 400 days of history
– Constantly "learning" algorithm
Does it take ________into consideration?
– Seasonality, holidays (Yes)
– Number of Fridays in a month (Yes)
– 1st, 15th and end of the month spikes (Yes)
Can ATM Boss handle ___________?
– Multiple denominations (Yes)
– All types of commission structures (Yes)
– All major processors/ISOs (Yes)
Are daily processor reports automatically uploaded?

(Yes)

Is it possible to plan routes the evening before?

(Yes)

Can I turn on/off TIDs for either commissions or route planning?

(Yes)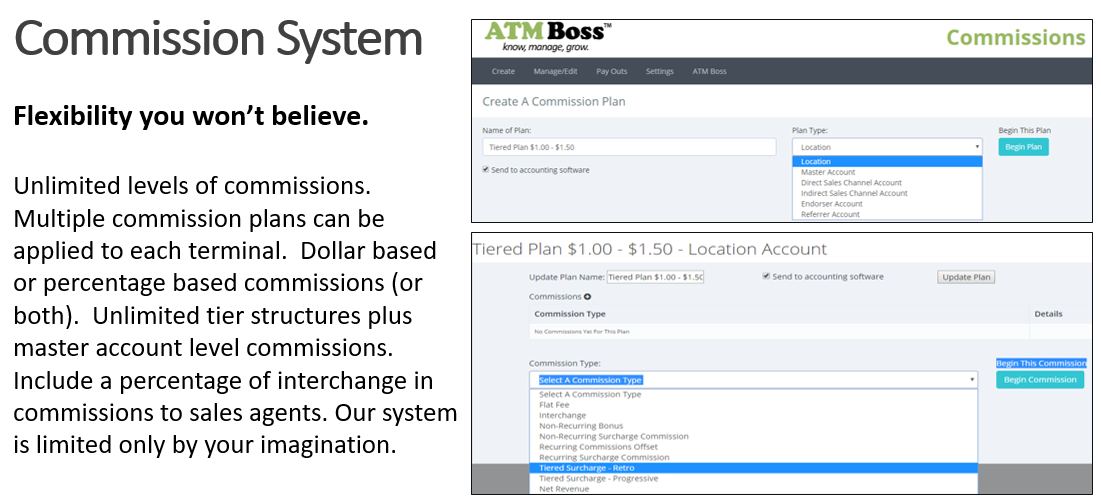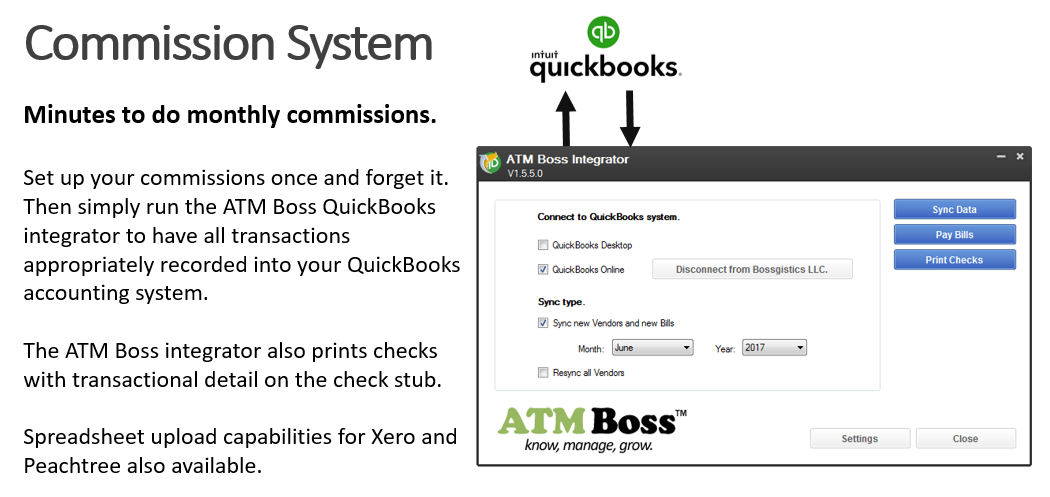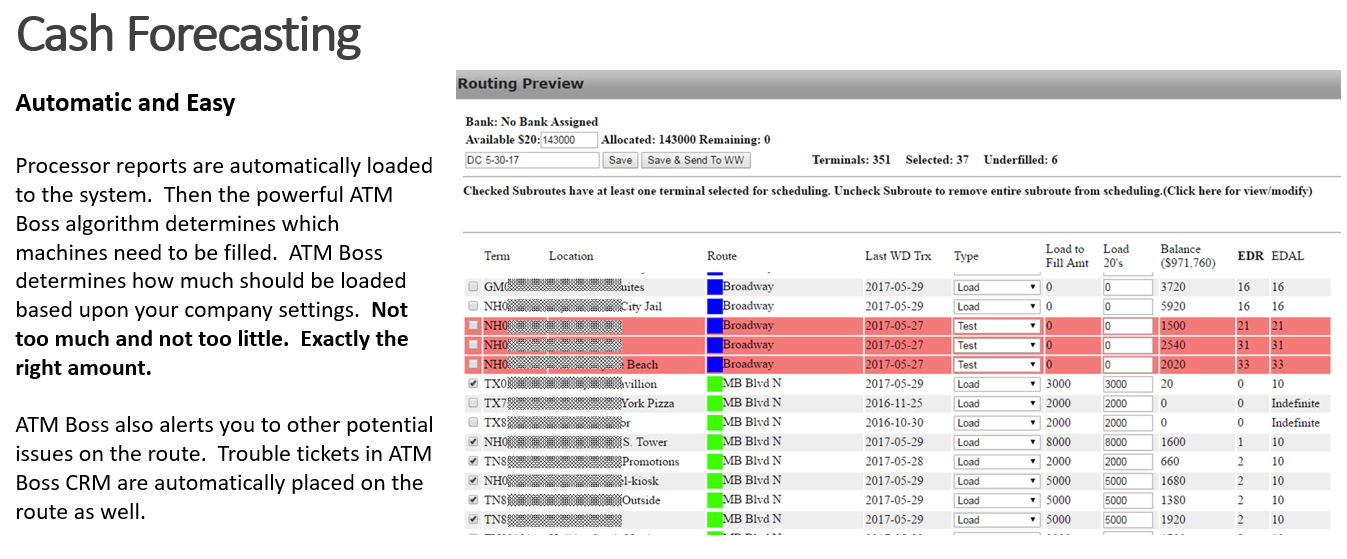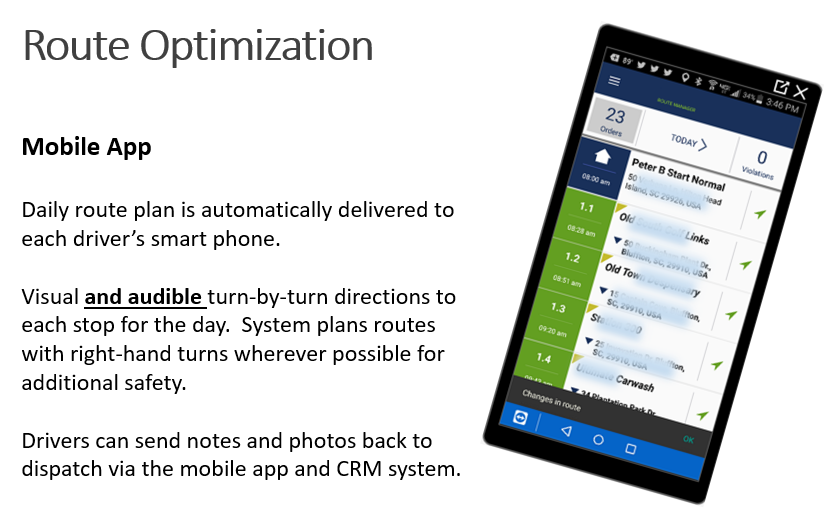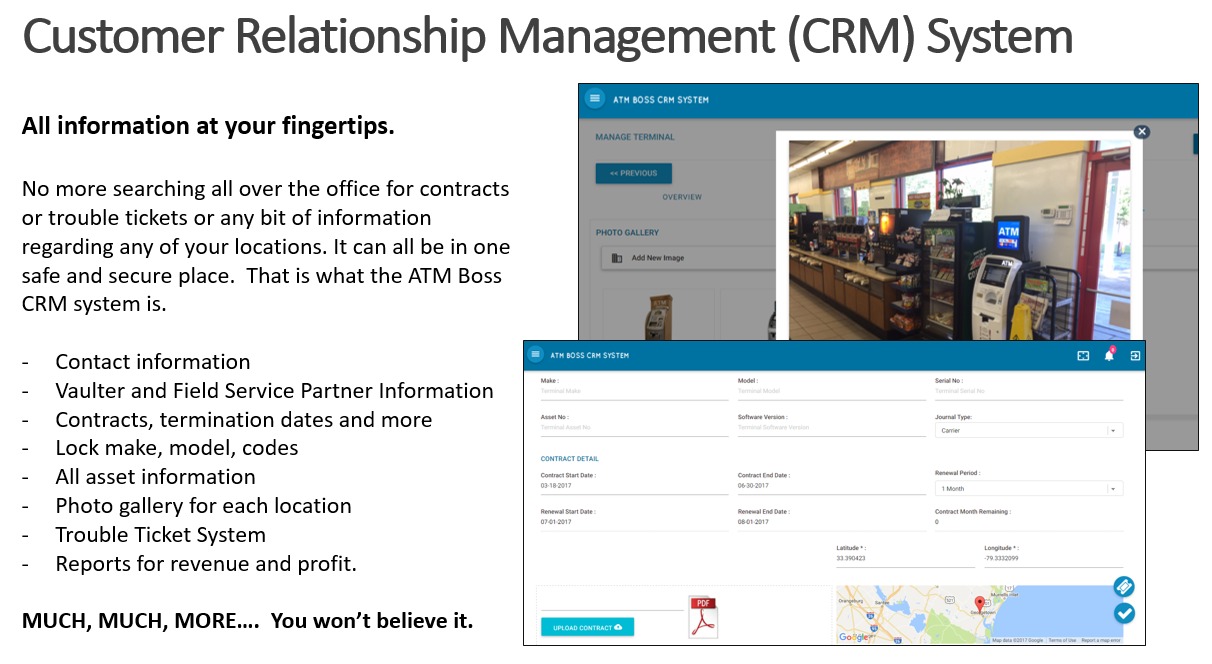 For more information, contact Raegan Morton – fill out the contact form and she will follow up with you to schedule a live online demo. If you call, ask for Raegan and have reception take a message but the online contact form is best.