Welcome to the first in a series of client case studies where we will share stories about how we have helped our clients with payment needs.
Summary: Wedding Sparklers USA switches from PayPal to First Data merchant account; goes from 2.4% net effective rate to a 2.2% net effective rate, saving 20 bp (basis points) totaling a very nice savings monthly and per annum based on average ticket of $47.
Story: Interview with Brian Kelly, Owner of Wedding Sparklers USA, an e-commerce business based in Kansas City, MO, that specializes in selling sparklers online with WooCommerce. Says he was very happy with the usability and user interface of the PayPal plugin for WooCommerce and used it for many years but the savings for switching was just too compelling.
Did you know you can buy sparklers online? Meet one of our newer clients, Wedding Sparklers USA.
When we first heard of selling sparklers online we were a bit skeptical that they can be sold online. We quickly found out not only can it be done, but they are very popular apparently, or so we've learned. It is amazing how many great small e-commerce companies there are out there.  If you are in the e-commerce business "for real" then we think you might find some good nuggets in this interview (which is why we wanted to add it to our site).
Here's why they switched from PayPal to First Data through Prineta.
================ Beginning of Interview ========================
What platform does your "web store" run on?
The software is WordPress WooCommerce. Its cost to flexibility ratio is unmatched. Very important to have a responsive design mobile friendly, checkout experience that is smooth and easy to use I love it, it's "enterprise grade" e-commerce engine at open source prices. As far as server technology the site runs on a PCI Compliant Virtual Private Server. So lots of horsepower on this rig so it's fast!  Here is what it looks like on an iPhone.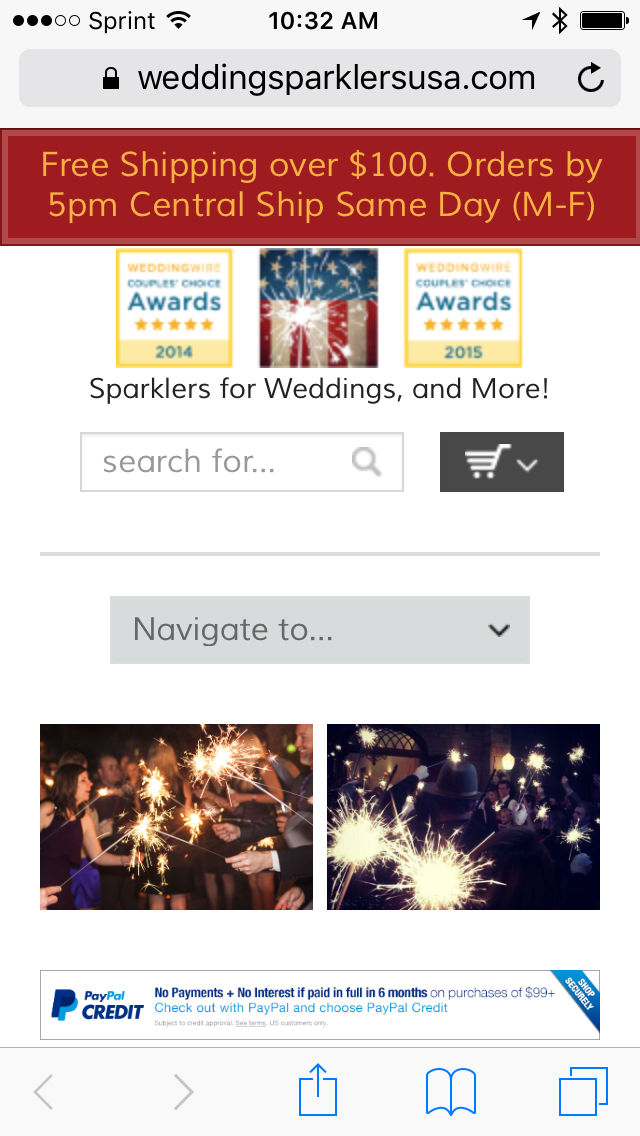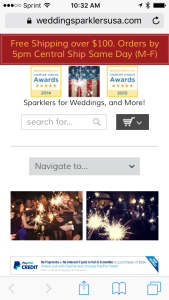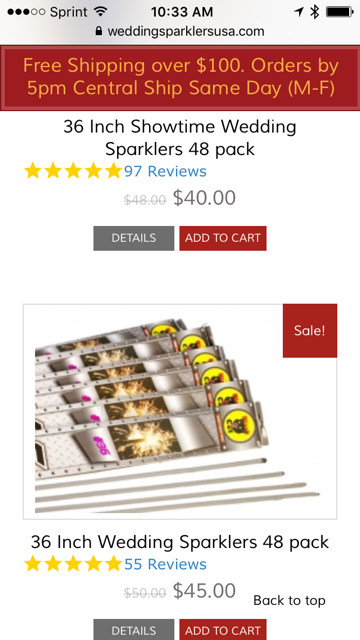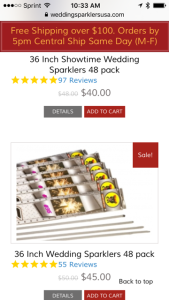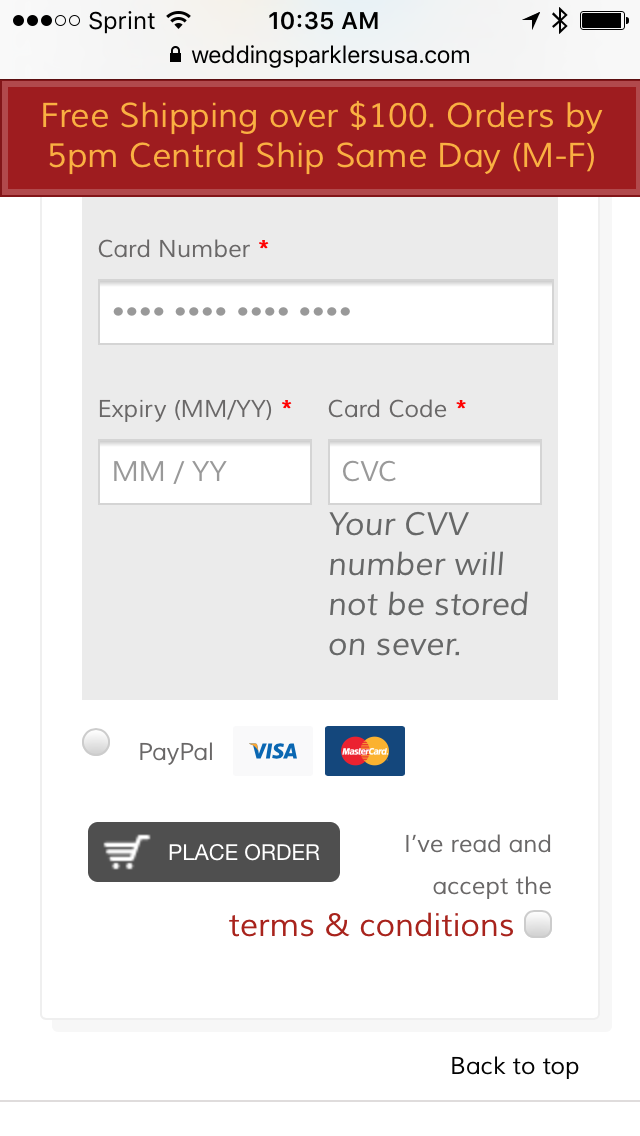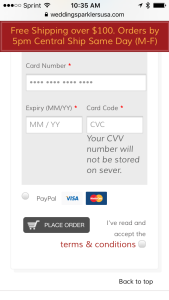 What prompted the change?
2 things, while we had somewhat aggressive rates from PayPal at the higher volume tier (2.2%+.30), they recently made some changes that affected the pricing on about 20% of our sales. The change affected sales only made to direct PayPal to PayPal transactions which moved back up to 2.9%+.30. Switching to First Data has shaved quite a few points off the credit/debit transactions which we obviously like; we probably should have made the switch sooner. Secondly, the WooCommerce First Data Plugin has much more functionality than the WooCommerce PayPal Advanced Plugin, specifically tokenization and recurring billing options. We don't actually keep the card number on file. It's encrypted and tokenized, stored securely by First Data. 
You said you should have made the switch sooner, what held you back?
I was under the impression the First Data plugin would be difficult to setup. I was wrong. It's a piece of cake. 
What do you like about First Data over PayPal?
I really like the way that First Data does monthly settlements; PayPal, Stripe and the others all do "net settlement" where they take the fees out on every deposit. Whereas First Data takes the fees for the entire month out at the end of the month. This helps me with my cash flow and simplifies my accounting.
What all did you like about the plugin and gateway?
I like having the ability for our customers to securely save their card on file for future orders  with user login to the web store for quick and easy future orders. I also liked being able to customize, justify, the change size of the images on the checkout.  I like how they do frequent updates.  I've had the plug for 2 months now and there has already been two updates to the plugin that I use; one was a feature update and one was a bug fix. I like how they are actively working to continually improve the plugin.  But I know that it is never smart to put all my eggs in one basket, so I actually tested two plugins that I liked. I chose the one I am using because it was easier to set up. And the other one had multiple soft descriptors but I didn't need that as much because I only have one brand right now so I went with the one that was easier.
I noticed that even though you switched to First Data that you still accept PayPal?
Yes, there is a certain subset of people that only use PayPal and PayPal offers the financing option (6 mo zero percent on purchases over $99). There was no issues to run both so this way gives our customers a choice. 
Are there any other advantages of using the First Data WooCommerce Plugin?
I should mention the Trustwave PCI Compliance badge that is included provides social proof which is a huge plus for e-commerce sites. Consumers like to be reassured that they are purchasing from a legit website. It scans the site periodically for vulnerabilities and viruses. You know some of those scanning badges can be quite expensive. This one is included for free. Here is what it looks like.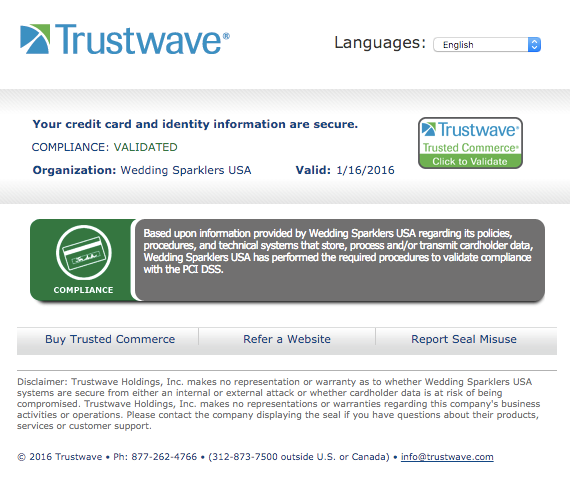 One more bonus question: What are your takes on the explosive e-commerce growth of the last decade?
Consumers are interested in convenience and I don't think that's going to change. I think online shopping provides that and shopping from your phone is super convenient for most on-the-go type people. We are seeing over half of our sales coming from mobile now. Which is helping drive a pretty big expansion at Wedding Sparklers over the last couple of years.  Our site is mobile friendly and a lot of others out there are not and I think that is helping us quite a bit. I think e-commerce is only going to continue to grow, especially considering how easy it is to create a great online store with WordPress and WooCommerce. 
We'd like to thank Wedding Sparklers USA for sharing their story with us.
================== End of Interview =============================
Are you considering using a "real merchant account" to power the payments on your WooCommerce online store? We can help if your business does at least $5,000 in processing volume monthly (sorry, we can't help everyone). Just use the contact form below to inquire about setting up a merchant account with gateway and WooCommerce shopping cart plugin.
And if you have a brick and mortar store, we can connect the merchant account to both the retail store and the e-commerce store with consolidated online reporting. Do you have a need to provide for recurring billings, subscriptions or advanced functionality such as multi-store/brand soft descriptors? Maybe you're looking to switch after the recent PayPal fee increases.  Whatever the case may be, we will do our best to help. Fill out the message box below, and we'll e-mail you back to answer any questions and help you set up an account like we set up for this client you read about today.
Are you ready to get a "real merchant account"?