At Prineta, we are consistently looking at offering clients payment and prepaid solutions that help meet their business objectives and best fit their unique needs. Our payment consultants have years of experience in the payment, retail and mobile technology industries.
Prineta LLC, d/b/a Prineta Payment Consulting, Prineta USA, Prineta International, and Prineta Worldwide
Meet Carla from Prineta reception.  When you call Prineta during business hours, M-F 8am-5pm CST, Carla and Kim answer the phone and get you routed to the correct department.
7300 W. 110th Street
7th Floor
Overland Park, KS 66210
+1 (800) 951-9533 Office
+1 (913) 827-4699 Fax
www.prineta.com 

100 Pall Mall
St. James District,
London SW1Y 5NQ
+44 (0) 20 8133 9533 Office
+44 (0) 20 7321 3738 Fax
www.prineta.co.uk
Experienced Payment Consultants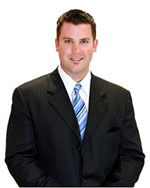 Tanner Morton – Ext 115
ATMs, Kansas City Merchant Accounts, Digital Dining, Restaurants, Liquor Stores, Hotels
tmorton[at]prineta.com
G. Jason Schnellbacher – Ext 114
Prepaid Cards, Merchant Accounts, Payment System Engineering and Software Development, High Risk, Partners Program
schnell[at]prineta.com
Brian Kelly – Ext 116
WooCommerce E-Commerce Payments, Cash Registers, Fireworks Industry
bkelly[at]prineta.com
Ronald Tilman Jr – Ext 117
ATMs Kansas City Region
rtilman[at]prineta.com
Ben Domenico – Ext 118
ATMs Las Vegas Region
bdomenico[at]prineta.com
Connor Morton – Ext 119
ATM Division
cmorton[at]prineta.com
Lara Pettit – Ext 101
Prepaid, Bill Pay, Merchant Accounts, Check Guarantee
lara[at]prineta.com
Jim Black
First Data, Next Day Funding Merchant Accounts
jblack[at]prineta.com
Anthony Drescher
First Data, Next Day Funding Merchant Accounts
adrescher[at]prineta.com
Bob Conlin
POS Systems, iPad & Traditional
bconlin[at]prineta.com
How can we be of Service?
Tell us about your situation and explain how we might be able to help you. The more we know the better we can help.