Looking for an experienced credit card processing  sales agent in Kansas City?  Trying to find a local credit card processing agent that can lower your current fees and provide above and beyond local service?  Wish you had someone to call that would just come over when you need help?  Prefer to keep your business local rather than hassling with big national companies? Need knowledgeable and experienced advice with a complicated payments issue?
If you answered yes to any of these questions then you have to meet Tanner Morton.
Independent Credit Card Processing Sales Agent in Kansas City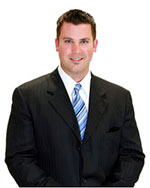 Meet Tanner Morton
Tanner is the co-Founder and co-Member Manager of Prineta, LLC, a credit card processing brokerage company based in Kansas City.  Under Tanner's direction, Prineta has developed relationships with the industry's most competitive processors and custom tailors payment solutions for clients seeking experienced agents.
Tanner specializes in larger, more demanding deals with hotel/motels, convenience stores, restaurants, and liquor stores but can meet just about any payment need.
"At Prineta, we are consistently looking at offering merchants payment options or combinations of options that help them meet their business objectives, best fit their payments environment and meet customer needs."
"I don't know what it is but I really enjoying helping other business owners save money, find better solutions, and develop long-term strategic alliances along the way."
"My favorite quote is "Always do the right thing. This will gratify some people and astonish the rest." -Mark Twain."
"As an experienced agent, my most popular credit card processing service is a Next Day Funding Merchant Account with First Data independent sales but I can do just about any deal.  Our Free Virtual Terminal is the most popular with phone order MOTO and e-commerce merchants because there is no additional gateway charges.
Merchants can be assured that we have the knowledge and experience to help you, the business owner, select the best credit card processing provider that is right for your business.  We work for merchants; not processors.  Benefit from our experience.  We know that all credit card processing companies are not created equal.  We have tested most of the providers and know which ones have the most competitive pricing, which ones support the point of sale system you use, which ones don't have junk fees, and which one will best meet your needs.  Your business specializes; so do credit card processing companies; some are better for retail and others are better for e-commerce.  We do not believe in one size fits all.  Think of us as a independent broker; we'll shop your deal and help you find the best credit card processing provider.
Prineta is an experienced credit card processing consultant and independent sales agent able to meet just about any payment need.  We have access to the top-3 processing platforms; First Data, Global, and TSYS.  We mostly focus on the Kansas and Missouri markets but can provide service nationwide.
Did you hear that debit card processing costs for card present swiped transactions were recently slashed by the Durbin Admendment and now debit interchange rates went down 40%.  Is your current credit card processing agent passing the savings on to you or keeping YOUR money?
"Working with me is easy.  Just send me a copy of your most current statement to tmorton[at]prineta[dot]com and tell me what you are looking for and I will put together a custom proposal with a free savings analysis. "
"I would like to earn your business.  Please fill out the form and I will call you back."