Buy a Datawire MicroNode or Get One Free?
Petroleum Merchants – Looking for where to buy a Datawire Micronode Secure Transport device that is certified and supported on the First Data BUYPASS platform to consolidate all your POS devices into one IP connection so you can get rid of the dedicated analog phone lines for each terminal?   Instead of buying one, how about getting one FREE?
As an First Data Independent Sales Representative agent, we offer FREE Datawire Micronodes and competitive pennies over interchange pricing for petroleum merchants that own non-branded gas stations.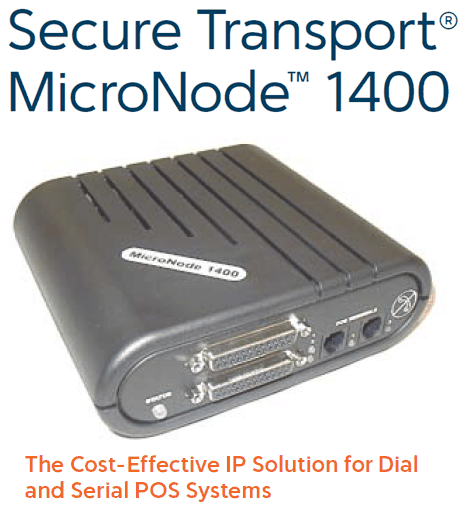 The Datawire Micronode 1400 is a simple and cost-effective solution for petroleum/C-store operators who currently use asynchronous dial-up (ADSL) or satellite communications (VSAT) for transaction processing.
The MicroNode 1400 device can be used by both stand-alone point-of-sale (POS) terminals and POS store systems to connect to the Secure Transport Internet-based Transaction Delivery Network.
The MicroNode 1400 device allows store operators to migrate their payment transactions from multiple single-use telecommunication lines, servicing their POS terminals and serial devices, to one broadband connection. For certified POS systems, no changes are required in order to integrate with the MicroNode 1400 device. Store operators can enjoy the improved performance of IP connectivity while eliminating the cost of dedicated dial-up lines or VSAT satellite data service.
Lower your business costs by implementing a seamless, scalable and high-speed alternative to your existing communications infrastructure.
Features
Supports multiple POS terminal devices
Simple to deploy
Configured and managed remotely
Provides dial-backup capability
Supports SSL encryption
Visa® CISP certified transport and MasterCard® SDP compliant
Transactions are re-encrypted using a 512-bit encryption within the Secure Transport Network
Multi-layers of protection from Denial of Service attacks
Every transaction monitored in real time
Certified and supported on the Atlanta Concord/BuyPass® network
Fully secure and managed, high speed and cost-effective
Benefits
Eliminates dedicated dial-up lines
Fast transaction times
Allows use of site operator's existing Internet access for POS transaction transport
Provides dial-backup capability with automatic rollover
Extends site operator's investment in POS terminals and store systems
No long-term commitment required
Access to network via broadband or dial ISP connections
Certified (Dial and VSAT) with:
Autogas REGAL® Touch
Dresser Wayne Nucleus® point-of-sale system
Fiscal POS Register
Gilbarco® G-SITE® solution
Gilbarco® Passport® software
VeriFone® Ruby SuperSystem® solution
VeriFone® Sapphire™ Site Controller
Telecheck Eclipse® Terminal
Broadband/Dial ISP Requirements
The MicroNode 1400 supports only dynamic IP addresses; DHCP service is required to assign an IP address (for example, D-Link or Linksys routers)
The MicroNode 1400 requires direct access to the public Internet (does not support proxy services)
If a local LAN is being used, outbound connections must be available using TCP ports 80 and 443
Inbound connections through a firewall are not necessary
The MicroNode 1400 supports public or NAT'ed IP addresses
Use of a surge protector and a firewall between the MicroNode 1400 and the public Internet is strongly recommended
Installation is Easy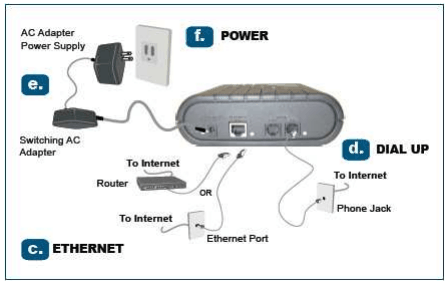 MicroNode™ 1400 Configuration and Installation Manual Instructions—Ruby
We would like to earn your business
We would like to have a shot at earning your processing business.  If you switch your processing and sell over 40,000 gallons a month, we will provide a free MicroNode but if you don't want to switch and would rather just buy a Datawire Micronode Secure Transport device, we will sell you one.
ST-MN1400  –  $589 + tax and shipping
How many phone lines can you eliminate?  Multiply the cost times twelve for the annual savings?  Sounds like it would be worth switching processors or making the investment to me!
Prineta is complete payment solutions provider for gas stations and convenience stores; everything you need from one provider.  For can do merchant services for non-fuel purchases within the c-store, prepaid, bill pay, and check guarantee all on the same terminal.  Available in New York, California, Texas, Florida, Illinois, Pennsylvania, Ohio, Michigan, Georiga, New Jersey, North Carolina, Virginia, Massachusetts, Washington, Indiana, Tennessee, Arizona, Missouri, Maryland, Wisconsin, Minnesota, Colorado, and all 50-states.
Petroleum merchants need to work with experienced agents that know the industry.  We should talk.
Place an Order or Request a Proposal 
If you are interested in datawire micronodes, you may also be interested in ATM Sales and Service for Convenience Stores