If you are registered or incorporated in the EU and need an international multiple currency e-commerce merchant account, we can help.  We are international payment consultants and do online credit card and EU debit card processing for companies incorporated in European Union and the EU countries of Austria, Belgium, Bulgaria, Cyprus, Czech Republic, Denmark, Estonia, Finland, France, Germany, Greece, Hungary, Ireland, Italy, Latvia, Lithuania, Luxembourg, Malta, Netherlands, Poland, Portugal, Romania, Slovakia, Slovenia, Spain, Sweden, and the United Kingdom.  High risk EU merchant accounts available.
Expand your reach into new international markets by attracting shoppers from around the world.  Process payment transactions anytime using virtually any language or currency.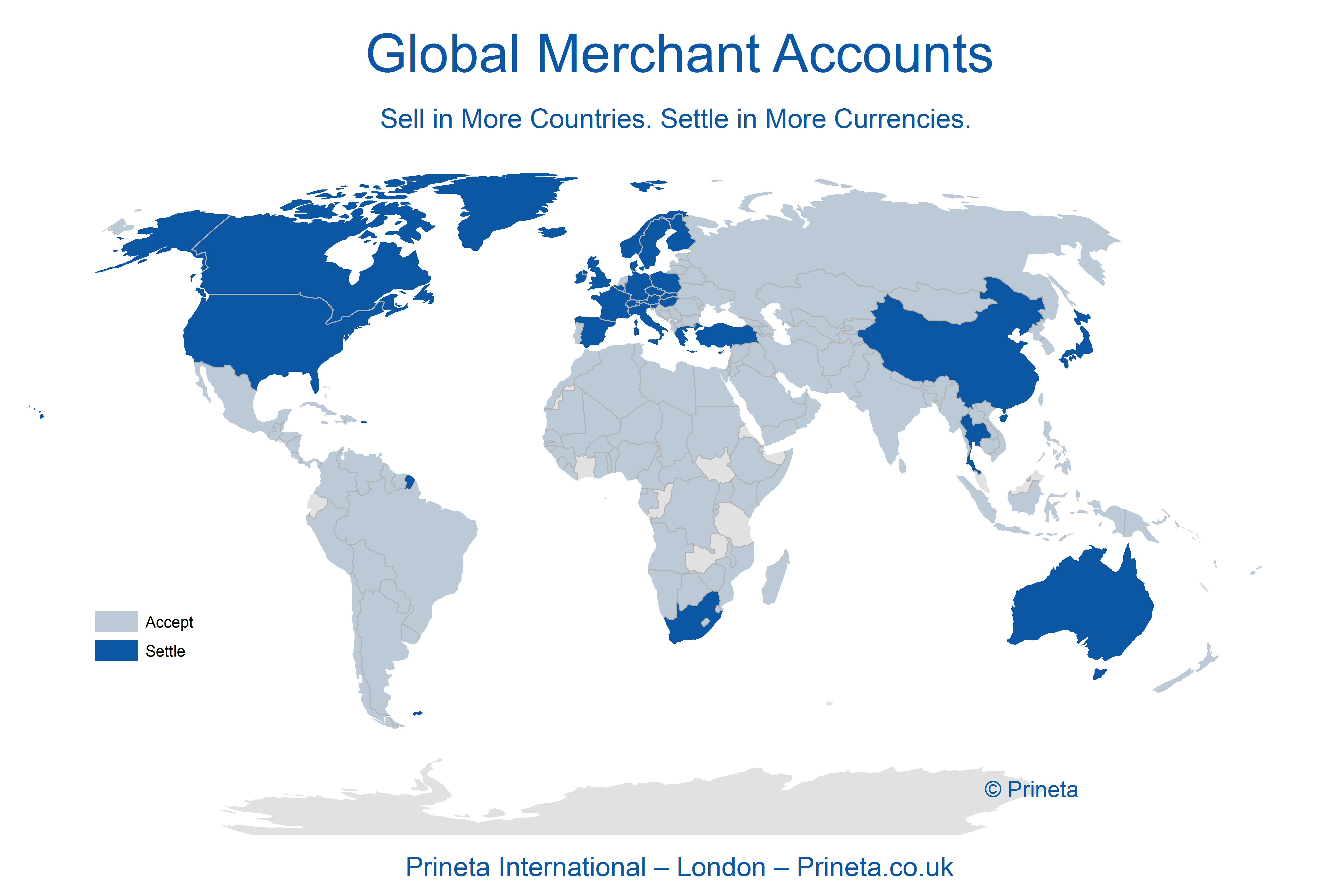 Everything a growing EU e-commerce merchant needs:
The ability to accept payment transactions in over 156 worldwide currencies
The ability to settle in Euro, British Pound Sterling (GBP) and 38 other global currencies
The ability to accept over 50 local payment options worldwide
The ability to manage multiple webstores with consolidated reporting
Including these features:
Integrated payment support in multiple languages
Hosted secure payment page with integrated shopping cart
Free virtual terminal for phone orders and returns
Plugins for popular shopping carts like WordPress, Joomla, OpenCart, osCommerce, PrestaShop, Zen Cart and more
Custom tailored fraud scrubbing detection and management
CV2 and 3D Secure MPI (Verified by Visa and MasterCard SecureCode)
Dedicated account manager with personal service
High capacity, robust gateway HTTPS SSL XML API
Outsourced PCI compliance
Affiliate tracking features (Affiliate Tracking ID)
No volume limits for large accounts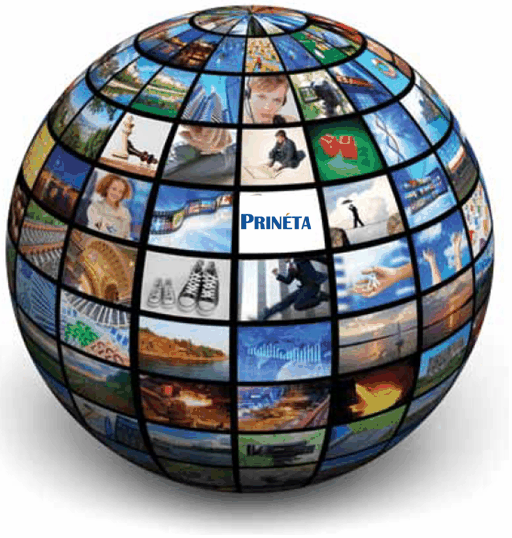 We offer a combination of multi-channel processing through a single solution with pre-authorisation, settlement, high-volume processing, and risk management along with multi-currency support so your customers can pay in their own currency.  If you don't have the desire to manage different bank accounts in various currencies, you need a global e-commerce merchant account.
We make fast decisions on merchant account approvals and are successful is securing accounts, even for companies doing business in difficult, high-risk market categories, including eGaming and Travel.  Online gaming sites that feature poker, betting services, lotteries and other licensed gambling activities can be approved. Travel agents/clubs, tour operators, real estate agents/brokers engaged in holiday/vacation, beach or ski home or condo rentals.
At Prineta, we partner with the industry's best international e-commerce payment companies to help merchants begin selling worldwide and manage all aspects of selling online in a global economy.
We offer secure hosted payment that can be customized in a flexible way to reflect your brand and support a wide array of shopping carts on our gateway.  The hosted page is very flexible and the fields appearing on the payment page can be customized.  Our solution includes anti-fraud management tools that help merchants minimize fraud and yet to keep conversion ratios at acceptable levels.  Within the shopping cart product module, a merchant is able create customized products, set up recurring billing and generate username/passwords for consumers to access websites.  The backend of our e-commerce solution provides merchants with role based access to the transactions history database and customizable reports so you can see the full scope of sales data in real-time.  Plus, the platform can auto-generate payment support emails at various stages during the purchase process.  We spent years evaluating payment processing solutions for international e-commerce merchants and feel confident you will benefit from our experience.
Payment Methods and Currencies
International and Local Cards
Visa, Mastercard, Visa Electron, Discover, Diner's Club, American Express (AMEX), JCB, China Union Pay, Carte Bleue, Cartasi, Sistema 4B, Postepay, Kankort, Euro 6000, Hipercard, Cabal, Aura, Presto, Italcred,Magna, ripley, Tarjeta Naranja, T Shopping.
Bank Transfer
Sofortuberweisung, Sofortlastschrift, Poli, InPay, Alipay, ELV, Santander, Bancomer, EPS, GiroPay, iDeal, Trustpay, Przelewy24, Servipag, Banamex, IXE, Soctiabank, HSBC, Bradesco.
Cash Payments and Prepaid Cards
CashU, Ukash, Paysafecard, UATP, AirPlus, Boku, 7eleven, Oxxo, Cobroexpress, Ripsa, Pagofacil, Rapipago, Boleto.
E-Wallets and E-Checks
Check21, WebMoney, Teleingreso.

EU Acceptance Policy
ACCEPTED HIGH RISK / RESTRICTED BUSINESSES

• Adult content, Adult physical goods and related products• Antiques• Airlines

• Auction Houses/Barter Associations

• Bidding Fee Auctions (a.k.a. Penny auctions)

• Business to Business Sales- Must be 80% or more B2B and use the approved B2B MCC Codes. If not applicable MCC then account is not B2B and will fall under another category.

• Camera

• Cellular Phone/Beepers (services or equipment)

• Coin, Stamp, Collectables Dealers

• Computer

• Companion/Escort Services

• Coupons/Certificates/Prepaid or Gift cards (not elsewhere unqualified)

• Custom Made Items

• Cruise Lines

• Dating and Adult Dating Services

• Diet Programs (ie: Weight Watchers, Nutri- Systems, Jenny Craig, etc.)

• Discount Buying Clubs/Home Shopping Clubs

• Electronics

• Electronic cigarettes

• Financial Aid/Counseling for Schools/Student Loans/Scholarship Search Services

• Flea Markets/Kiosks

• Forex and Binary options

• Furniture

• Gambling and Gambling Advice/Sports Forecasting or Odds Making

• General Agents/Brokers

• Golf Clubs-Custom

• Home Based Companies

• Home Furnishings

• How To Books, Newsletters, Subscriptions, On-line, etc. (excluding mortgage/loan modification, foreclosure protection guarantees or any unqualified industry)

• Import/Export (non mag. stripe or MO/TO)

• Insurance Agents/Brokers

• Internet/E-Commerce Merchants

• Legal Advising (excluding mortgage/loan modification, foreclosure protection guarantees or any unqualified industry)

• Limousines/Taxi (multi or single vehicle)

• Lottery Clubs

• Magazine, Newspaper, Newsletter Subscription Services• Mail/Telephone Order• Membership Clubs-Health and Sports (less than 1 year advanced payment, otherwise unqualified).

• Misc. Education

• Modeling Agencies (Non-Adult)

• Money Transfer Services

• Moving Companies or Auto Transport Services

• Negative renewal option following a free or low cost purchase (including but not limited to payment for shipping only model, free or discounted trial periods, etc.) need to be in compliance with eMP's continuity policy (Appendix A) for the following industries:

• Nutraceuticals (e.g. Acai berry or health related teas or drinks etc.)

• Pseudo-pharmaceuticals (e.g. weight-loss, anti- aging, muscle building, sexual stimulant supplements, colon cleansers, Detox products, etc.)

• Beauty/Cosmetic Products (e.g., teeth whitening products, anti-wrinkle creams, tanning sprays etc.)

• Medical Devices and Products (e.g. glucose strips etc.)

• Non Face to Face Sale of Prescription Drugs acceptable only in compliance with eMP's policy.

• Pawnbrokers/Pawn Shops (Multi Outlet chains or single outlets)

• Payment Facilitators/Internet Payment Service Providers (See Note D)

• P2P and file sharing software's

• Real Estate Agents/ Brokers/Property Sales

• Real Estate Agents/Brokers Engaged in Vacation, Beach or Ski Home Rentals.

• Shippers/Forwarding Brokers and Motor Freight Carriers

• Tanning Salons

• Telephone Prepaid Cards

• Theatre/Concerts

• Tobacco products (only licensed selling in the EU with import/export license)

• Travel Clubs

• Travel Agents/Tour Operators

• Ticket Brokers

• Used Car Dealers

• Virtual Currency (that can be monetized, resold, converted, traded into physical/digital goods & services outside the virtual world)

• Vitamins/Herbal Remedies (Via Internet, MO/TO)

HIGH RISK / RESTRICTED BUSINESS MODELS

Businesses With The Following Methods of Operation:• Multi-Level Marketing Distribution (not elsewhere unqualified)• Inbound/Outbound Telemarketing Merchants (MCC 5966) – Companies that solicit orders primarily with outbound telephone calls, facsimile or email. Includes "Up-Sellers."

• Inbound Telemarketing Merchants (MCC 5967)-Audio text or videotext that customers access via phone, fax or internet.
Benefit from our Experience and Connections
As an international payment consultant, Prineta partners with best-of-breed international e-commerce merchant account processors with a proven track record in providing dynamic, robust, innovative and, above all, stable payment solutions for global online businesses. Utilizing state of the art technology and incorporating a system of best practices certified by Lloyds Registry for Quality Assurance (ISO 9001), are partners are the professional payment partner of choice within the online e-commerce arena.
Our partners offer excellent bank card e-payment conditions for online shopping. We provide extremely competitive and incredibly effective online payment services for your website on a 24-hour basis. Contact us and we'll find the best solution for you.
Speak with one of our multilingual, multicultural, international payment processing consultants today.
List of documents that are necessary to apply for an international multiple currency e-commerce merchant account and credit card processing services:
1. Copy of Certificate of Incorporation.
2. Copy of Certificate of Directors and Secretary.
3. Copy of Certificate of Shareholders (if applicable).
4. Copy of Memorandum and Articles.
5. Copy of Licenses (if applicable).
6. Banking Letter with Banking Account and/or Bank Imprinted Voided Check
7. Personal Credit Report or Financial Statements of the Business (depending on company type).
8. Copy of Certified Passport for each Director.
9. Copy of Recent Utility Bill.
10. Processing Statements Showing Sales and Chargebacks (if applicable).