Merchant Bill Pay Program for Convenience and Grocery Stores, Regional Banks, Apartment Complexes, and Check Cashing Places.  Open/Start/Become a Walk-In Bill Payment Center. 
Looking for how to become a "paycenter station" so your customers can walk-in and pay utility and other bills in cash at your retail location just like what 7-Eleven and Walmart are doing?  We can help.  If you have a retail store, we can get you setup as a convenient and safe walk-in bill payment center.  The program is free if you also sign up to sell prepaid cards.  You can become the most convenient neighborhood financial center and we can help.

If you serve the un-banked and under-banked demographic that do not have checking accounts this could be a good opportunity.  Not only will it keep customers coming back regularly, you can make $0.80-$1.00 per bill payment transaction. Get started today. You benefit by offering much needed service to your customers, while at the same time increasing store traffic and revenue.
The bill payment center program is designed for c-stores, liquor stores, grocery stores, insurance agencies, anywhere with good foot traffic or has customers with wait time that could pay their bills.  Bill payment allows retailers to process consumer funded bill payments through a secure browser-based online terminal on a computer with Internet or a Verifone Vx570 credit card terminal and earn a free for processing the payment. Utilities, cable, department store, credit cards, wireless services, and many other bills can be paid.  Bill payment demand is growing and this service will drive more foot traffic to your store.
You customers will enjoy the convenience of paying their bills using cash, appreciate the ability to pay more than one bill at the same time, avoid late fees, service charges, and bad credit reports.  Users of the bill payment service get a receipt for each bill they pay.  Keep reading for more details on how it works and the commissions.
The Bill Payment Industry
Did you know that one-quarter of U.S. households (more than 30 million) — representing $1.3 trillion dollars in annual spending — is considered un- or under-banked, according to the FDIC, the Bureau of Labor Statistics and the U.S. Census Bureau?  Including undocumented immigrants, the number of residents without bank relationships is reported to be closer to 60 to 72 million, with some estimates as high as 100 million; that is nearly one of our every three residents.
There are over 236 million transactions at 3rd party walk-in bill payment centers every year. The total estimated payment volume of 3rd party walk-in bill payment transactions is $28 BILLION.  Walk in payment increased 19.3 million users 2000 to 2010, payments by check continue to decline.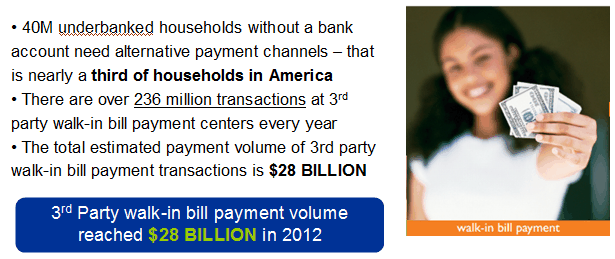 Source: Mercator Advisory Group — Third-Party Walk-In-Bill Payments in the United States, July 2012
Become the Next Neighborhood Financial Center
Individuals living a cash-preferred lifestyle need financial services—both domestic and international—like bill payment and prepaid services.
Prineta is the solution—giving you the advantage of a single, easy-to-use platform to serve the needs of your customers. Bill Pay, Prepaid, Merchant Services, and Check Verification and Guarantee all on a single terminal with a single supplier.  Only one website for reporting and one call for support.
Expand your offerings. Increase your store traffic. And earn money for every transaction. We'll get you started, train your staff, manage your data, and provide you with regular transaction reports. We do the work so you can earn the rewards.
With the Prineta Merchant Bill Pay Program, you can offer a convenient payment option for:
Electricity, Gas, and Water Utilities Companies
National and Regional Telecommunications Providers
Cable and Satellite Providers
Credit Card Companies
3 Options on Commissions
Option 1: $1.75 consumer fee and merchant makes $0.50 commission RUSH payments cost the customer $4.95 and the merchant makes $1.20
Option 2: $2.00 consumer fee and merchant makes $0.65 RUSH payments cost $5.95 and merchant makes $1.45
Option 3: Consumer pays $2.50 and merchant makes $0.85, RUSH payment costs $5.95 and merchant makes $1.45
Commissions and fees are reconciled monthly and credited to merchant's account on the 15th business day of the following month.
How to Start Walk-In Bill Payment Center Business
Participating Billers, Post Times, and Customer Fees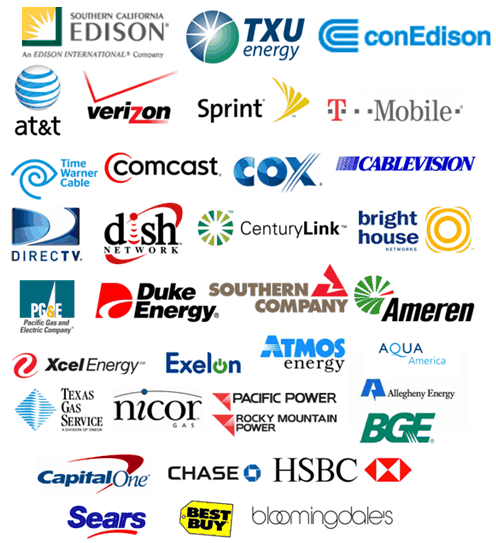 Utility bills are most popular.  Con Edison New York, Southern California Edison Los Angeles, Pacific Gas and Electric (PG&E), San Diego Gas & Electric, TXU Energy in Texas, Duke Energy, Southern Company, Ameren, Xcel Energy, Exelon, Atmos Energy, Aqua America, Municipal Water, Texas Gas Service, Missouri Gas Energy, Nicor Gas, Pacific Power, Rocky Mountain Power, Allegheny Energy, BG&E, Florida Power, Municipal Water and Sewer, AT&T, Verizon, Sprint, T-Mobile, Century Link, Time Warner Cable, Comcast, Cox, Cablevision, Bright House, Dish Network, DirecTV, Capital One, Chase, HSBC, Sears, Best Buy, Bloomingdales, and more. 
Complete List of Participating Billers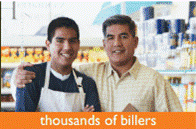 Accept bill payments in New York, California, Texas, Florida, Illinois, Pennsylvania, Ohio, Michigan, Georgia, New Jersey, North Carolina, Virginia, Massachusetts, Washington, Indiana, Tennessee, Arizona, Missouri, Maryland, Wisconsin, Minnesota, Colorado, and all 50 States; U.S. only at this time.  Payment posting times can vary from real-time, same day, next or second business day.  Billers are notified of payments in as little as 10 minutes.
Why Sell Bill Payments
Over 70% of bill payments are utility payments
   Each family typically pays 6 recurring bills per month
   Electric, Gas, Telephone, Wireless, Cable, Water
64% of walk-in payments are made in cash
   Walk-in bill payments serve the unbanked or under-banked populations
   Some people simply prefer cash transactions and don't like bank accounts
The growing immigrant population means demand is growing
The number of late payers have grown in the great recession
Bill pay services keep customers coming back every month
The average merchant commission is $0.50-$0.85 per transaction for standard processing
The average merchant commissions is $1.20-$1.45 per transaction for rush expedited processing
No long term contract
What's important to know?
Bill Payment converts the terminal into a revenue source instead a cost center
Let your terminal pay for your merchant account
Be listed as a Pay Center in an online directory
You will receive a banner, handbook, window decals and posters
Bill Payment software co-exists with the merchant account and prepaid on the same free terminal we provide
Accepting Bill Payments is Easy
Customers just need to bring in their statements with the account number and cash then enter the information into your payment terminal.  Print the receipt and give it to the customer.  It's that simple.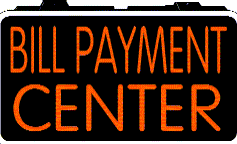 How Bill Pay Works
Customer takes bill to merchant, merchant collects cash from customer and enters the payment into the terminal or on the computer. Terminal sends payment information to processing network and the processor pays the biller and ACH's merchant accounts for funds including the processing fee.
A customer walks in the location and take the bills they want to pay to the cashier
Cashier collects cash from customer and enters the payment information into the terminal
Select biller from list, enter account # and bill amount
Terminal sends payment information to provider and prints a receipt for the customer
Provider pays biller
Provider ACH's merchant account for funds
Provider pays commission to merchant monthly
Merchant will deposit cash daily into their bank account. Monday through Thursday: next business day ACH, Friday funds are collected Monday, Saturday and Sunday funds are collected Tuesday (along with Monday's transactions). Transactions made from 9AM to 9PM Eastern are Ach'd the next calendar day
Use a Computer with Internet or Credit Card Terminal
Processed on a computer with Internet or Vx570 dual-comm credit card terminal.  Special deals available on terminals if you also sign up for bankcard credit card processing, prepaid, or an ATM.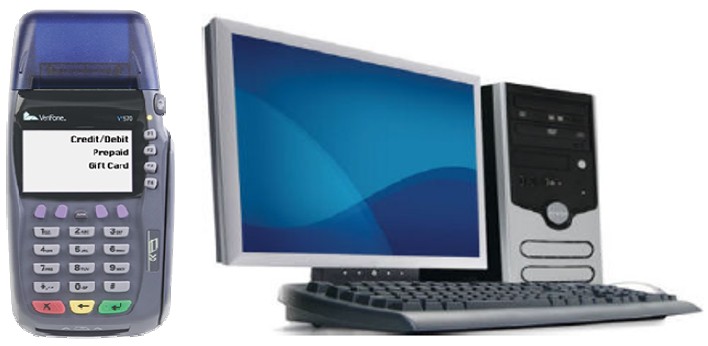 Online Reporting Available
For free of course.
Se Habla Espanol
Bilingual customer support available.
Free Bill Payment Banner, Poster, and Window Decal

pague sus cuentas aqui
The Program is Completely Free!
For convenience and grocery stores, regional banks, apartment complexes, check cashing places and other high traffic locations that serve immigrants and the unbanked. Although some states require annual license fees of between $25-$50 (AZ, DC, FL, LA, MI, MS, NH, TN, WA). AZ, FL, DC, LA, MI, MS, TN, WA, and NH have one-time state licensing fees for billers to set up – all other states are free and there are no other fees associated with bill pay.
We will get you started, train your staff, manage your data, and provide you with regular transaction reports. We do the work so you can earn the rewards.
There are Inactivity Fees
Don't sign up if you aren't going to use the service.  As of April 1, 2013 merchants that do not process at least 1 sale in a month will be assessed a $15 non-usage fee. The non-usage fee will be invoiced and automatically withdrawn from the merchant's account on a monthly basis for the inactivity in the prior month (For example: If you do not process a sale in the month of April, you will receive a charge of $15 on your statement in the month of May). If a merchant's account is deemed to have Non Sufficient Funds (NSF), there will be a NSF fee assessed in the amount of $35, and the account will be placed on hold.  The merchant will not be able to process any transactions until the balance is paid in full. At that time, the account will be reactivated.
The Sign Up Process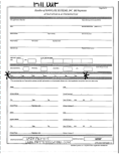 We will then enter your information for you onto the application then email you a copy for signature.  Then just scan and email it back or fax it back.  The application will be reviewed by underwriting with a credit history check and address verification.  Store owners must have good or decent credit to be approved.  Store owners with  poor or no credit are typically declined by underwriting.  Applications are generally approved within 4 business days if the store owner has decent credit. Any information missing from the paperwork will result in approval delays.
Required Documentation to Sell Bill Pay
Copy of Voided Check
Sales Tax Certificate or Number
Valid Owner Identification like a Driver's License or Passport
Business License
Proof of Address (copy of utility bill)
Articles of Incorporation
Copy of Federal Tax ID or First Page of Last Year's Tax Return
Now Available in New York
If you have a good location and don't have an ATM, you might also consider getting an ATM machine?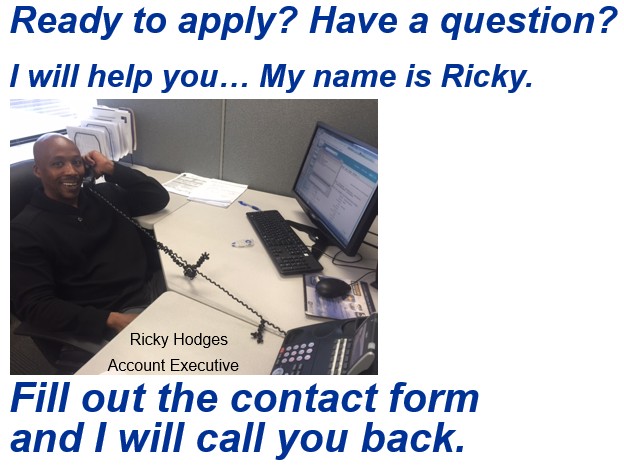 Apply or fill out the contact form and ask a question
GET STARTED TODAY
[ut_button color="theme-btn" target="_self" link="https://prineta.com/apply/" size="large"]APPLY NOW[/ut_button]