Verifone Ruby, Sapphire, & Topaz and Gilbarco G-Site & Passport
We set-up petroleum merchants to accept credit, debit, and fleet cards at the pump.
Own a non-branded independent gas station and looking for a company that can help you reprogram the existing Ruby Sapphire system and set up a wholesale interchange plus merchant account so you can begin accepting pay-at-the-pump payments 24 hours a day?  We can help.  We specialize in helping independent gas station owners get set up with integrated c-store retail and petroleum pay-at-the-pump merchant services.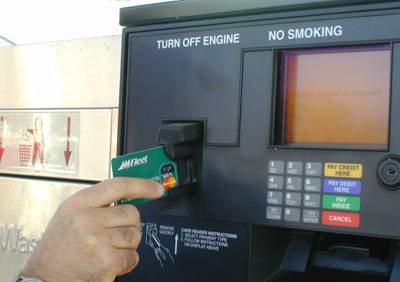 Switching is Easy
We know what it takes to seamlessly switch the credit card processing to your bank account when you takeover an existing gas station.  We work with VeriFone Authorized Service Contractors (VASCs) and Gilbarco Authorized Service Contractors (GASCs) across the country in all 50-states to make the process of changing integrated pay-at-the-pump merchant accounts quick and easy.  When you take over an existing gas station that was previously branded, new BuyPass Generic Software is often required.  We can help you buy new Ruby software and get a trained local technician to come out and reload the registered Ruby software, install a datawire micronode, and configure everything to work with your new First Data merchant account.  VASCs and GASCs are trained to troubleshoot, service and support the Verifone and Gilbarco integrated petroleum and convenience systems.  If you already have registered Verifone or Gilbarco software and are current with your service contract, switching is even easier; it can be done with phone support in less than 30 minutes.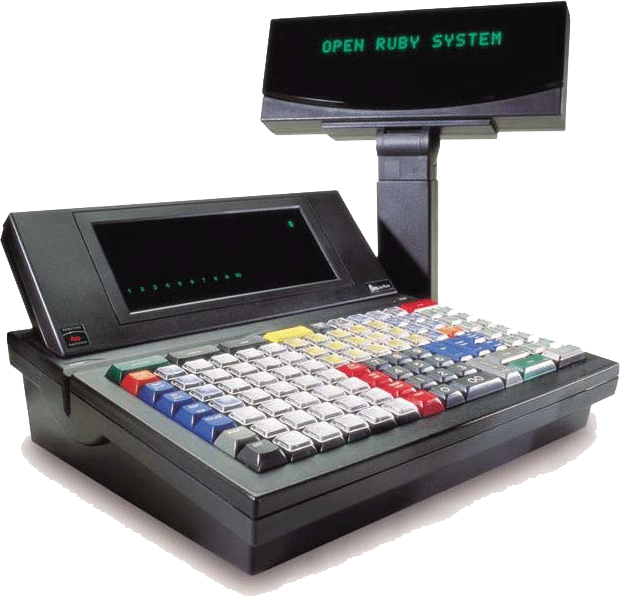 Interchange Plus Pricing
Prineta's First Data sales partner will extend the most cost effective wholesale pricing program to independent gas stations that prefer to avoid downgrade surcharges and would rather pay the true interchange cost for each card type plus a small discount rate on top of interchange for maximum savings.  The First Data accounts are boarded onOmahabut bridged to the BuyPass Atlanta platform for integrated c-store retail and pay-at-the-pump accounts that support the new regulated debit/check card interchange rates of 0.05% and $0.21 per transaction for both CPS/Automated Fuel Dispenser (AFD), Debit and CPS/Service Station, Debit.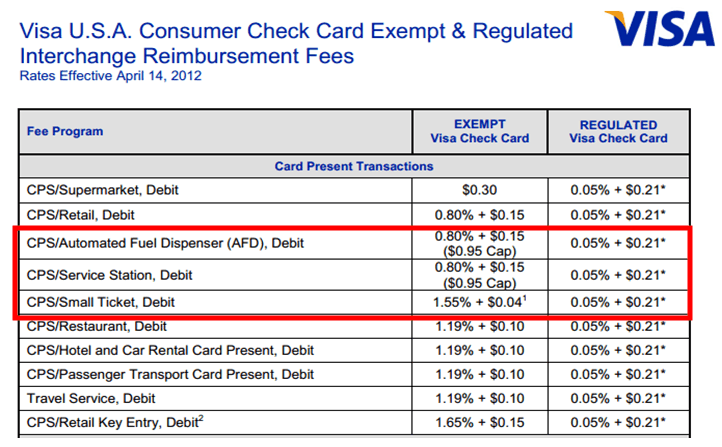 How does this compare to your current pricing or the pricing at your other gas station?  If you are currently on tiered pricing and haven't switched processors in the last year since the government began regulating debit processing rates under the Durbin Amendment, you could probably save a bundle assuming average tickets greater than $25.
The true interchange rate for Visa consumer credit cards is 1.15% and $0.25 per transaction for both CPS/Automated Fuel Dispenser (AFD) and CPS/Service Station.

We then add a fraction of a percent and a few pennies to each transaction in order to maintain a small profit margin for providing the service.
Interchange plus pricing is almost always better for the merchant.  Let us show you how.
Free Secure Transport Datawire Micro Nodes ($600 value)
To save money on phone lines, increase the speed of transactions, and get access to lower per transaction fees, we often provide a Secure Transport Datawire Micro Node for access to the Internet-based (IP) transaction delivery network.  Internet-based transport is now seen as the preferred alternative to various traditional transport networks (dial-up, leased lines, VSAT, private networks) that have been the standard for some many years; it is faster and cheaper.  IP transactions feature authorization times in the range of 4 to 6 seconds while the average transaction time for dial up is 13 to 17 seconds.
The Datawire Micronode powers fast and secure IP transaction processing for pay-at-the-pump and c-store sales.  These devices typically retail for $600+ but we will provide one for free if you enroll in our First Data independent gas station merchant account program.
Month-to-Month Contracts
Not ready for a long term commitment with crazy break fees?  No worries.  We can provide month-to-month contracts with no early termination fee (ETF).  If we are confident in the services we provide then why do we need a termination fee?
PIN Pads
If you already have a PCI compliant pin pad, it needs to be re-encrypted with TDES (Triple Des) 300 to work on the First Data platform.  We'll just have you mail in your current pin pad and we'll mail it back a week later re-encrypted and ready to go.
Sample Statements Available
Want to see exactly how true interchange is priced?  Leave your contact information in the form below and we will mail you a sample statement for a similar sized gas station.
The BuyPass platform is the largest petro-based platform and it supports something like 80% of all pay-at-the-pump independent gas stations across the country.
The BuyPass network is certified on every major petroleum controller including the most popular ones such as Verifone Ruby, Verifone Saphire and Topaz, Gilbarco G-Site, Gilbarco Passport, Gasboy SC II, Gasboy CFN III, and Dresser Wayne Nucleus.
Fleet Cards
Boost your sales with the ability to accept fleet cards; Wright Express (WEX), Voyager, FleetOne, and Fuelman.

24/7/365 Help Desk
Any time you need help, First Data will have someone available to answer the phone for whatever you need whenever you need it.
Online Reporting
Access to all of your batches, transactions and deposit information is available online for free.
Supported Petroleum Fuel Pumps
Auto Gas
CCISLINK
DRB Systems SiteWatch AFP
Fiscal FSI-2000
Fuel Links PC 2000
Gasboy (Outdoor Only) AFP
Gasboy CFN AFP
Gilbarco G-Site AFP
KYRUS AFP
MicroEnginetics AFP/Cstore
MSI Columbus AFP-TCP/IP
MSI CVN (Multithread)
Petro Vend AFP (PV3500 and System2) AFP
PetroSmart
Pinnacle Palm
Radiant POS AFP
Retalix C-Point
RSG Latitude AFP
SASI Stand-Alone
Schlumberger PRO AFP
Suntronics SM3000
Tokheim Columbus AFP
Triversity AFP
Triversity Cypress
Wayne Nucleus AFP
Wayne Plus/3 AFP
Ruby AFP (Multithread, VSAT and Standard)
Service Available Nationwide
Available in New York, California, Texas, Florida, Illinois, Pennsylvania, Ohio, Michigan, Georgia, New Jersey, North Carolina, Virginia, Massachusetts, Washington, Indiana, Tennessee, Arizona, Missouri, Maryland, Wisconsin, Minnesota, Colorado, Kansas, Nebraska, Oklahoma, Iowa, and all 50-states.
We Work for You
Prineta is complete payment solutions provider for gas stations and convenience stores; everything you need from one experienced provider.  We work hard for our clients to solve problems the most inexpensive way possible.
Whether you are looking to switch merchant services due to pricing or poor service issues or if your station is changing from branded to unbranded, we can assist you.  We have two petroleum merchant account consultants with extensive experience available to help.  One phone call and one point of contact for all your needs.
In addition to integrated pay-at-the-pump and c-store processing, we also offer a programs for selling prepaid Visa cards and wireless top-ups and utility bill payments, as well as ATM sales and service for convenience stores.
Request a Savings Analysis
Interested in how much you can save by switching to a First Data merchant account with wholesale rates at true interchange pricing?  Just scan and email your current statement to info[at]Prineta[dot]com and we will prepare a comprehensive statement analysis for  you.
How Can We Help You?
Tell us about your situation.