How much does it cost to process ACH payments?
It ranges from $0.10 to $0.95 per transaction based on the merchant type, processing volume and prior processing history. On this page, we will explain how ACH pricing works so you will know what to expect when looking at the Pricing Exhibit offered when you apply for an ACH account. Oh, and we can help you set up a new ACH processing account of course too. Just use the contact form at the bottom of the page.
If you are reading this post, you probably understand why ACH processing capabilities are essential for many businesses. ACH is an easy and cost effective way make and receive payments and streamline receivables with automated recurring billing.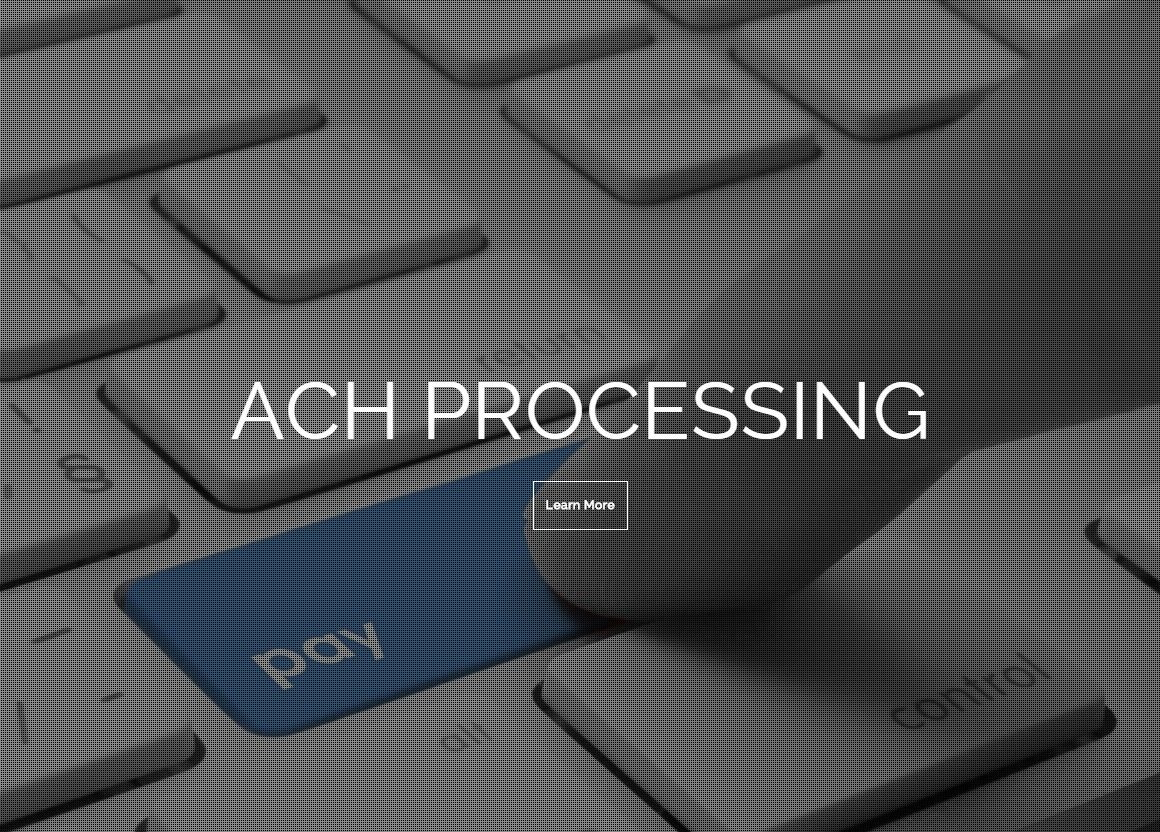 But not all ACH processing solutions are the same. Some have a better virtual terminal than others. Some support next day or same day debits and credits and others do not. Only a handful of leading processors have later evening cutoff times and Sunday night processing. Bulk secure file transfer bulk import uploads and API integration are important considerations. Obviously, there is more to choosing an ACH solution than just pricing; it's important to choose a solution that meets your needs/requirements first and then compare on price.  And since this page is mostly about pricing, let's get right to it.
The pricing works a little differently if you have prior processing history (statements) or if you don't.
For merchants with history, the common practice is to submit your current statements for review and the processor typically comes back with an offer to match your current rates or will offer a lower cost proposal. Processors will look at what you are currently paying and will compete to win your business. So that makes the process easy if you are already processing today and want to switch processors or just sent up another new account. Approval rates are very good if you already have good history (without a lot of returns/chargebacks).
For startups or merchants that have never processed before, it can be more difficult to get approved for some higher risk merchant types (and it might be better to start with eCheck) but otherwise, most verified low risk merchants have no problems getting approved.
Here is an outline of what you can expect:
Elite Category – This will be a merchant that has been in business at least 5 years, can provide 1 year of positive processing history, is in a low risk industry, and as a minimum of 10,000 transactions per month. Examples would be utility companies, software providers, churches and religious organizations, non-profits, daycare/childcare, schools, medical and dental, etc.
Per Transaction: $0.10 – $0.25
Per Return: $0.50 – $1.00
Per Chargeback: $15
Monthly Fee: $0 – $20
Per Refund: $0.10 – $0.25
Application Fee: $0 – $25
Discount Rate: 0%
Non-Restricted – This will typically be a recurring monthly or membership based business. Examples would be gyms & fitness centers, doctor/medical/dental offices, business lending (merchant cash advances and receivables financing), tanning and beauty salons, 501c non-profits, and those low risk merchant types without 5 years in business and positive processing history. Processing history, length of time in business, and transaction volume determine where you will fall within this category.
Per Transaction: $0.25 – $0.50
Per Return: $1.00 – $3.00
Per Chargeback: $25 – $35
Per Refund: $0.25 – $0.50
Monthly Fee: $15 – $25
Application Fee: $25 – $50
Discount Rate: 0% to 1.5%
Restricted – These are "high risk merchants" that are not prohibited. Examples would be consumer lenders, collection agencies, credit repair, debt consolidation, nutraceuticals ("Nutra"), property management, student loan doc prep, online/remote tech support, etc. But like with all merchant types, where you fall in the range is based on your processing history, length of time in business, and transaction volume.
Per Transaction: $0.30 – $0.95
Per Return: $3.00 – $5.00
Per Chargeback: $25 – $35
Per Refund: $0.30 – $0.95
Monthly Fee: $20 – $30
Application Fee: $25 – $50
Discount Rate: 0% to 2.5%
Note: It is very important to manage your return rates. NACHA implemented new rules awhile back that require returns to be less than 15% overall, 3% administrative, and 0.5% unauthorized return chargebacks. If you exceed these thresholds, will be very difficult to get approved for an ACH account (if not impossible). For merchants with return problems, you may want to consider account verification services and using eCheck Alternative ACH for newer customers that don't have a payment history with you.
Pricing sounds good and you want to set up an account?
We can help (of course). If you would like some help setting up an ACH processing account that will meet your needs and a pricing structure that makes sense for your business, we can help you. Fill out the contact form at the bottom of this page.
Similar to how an independent insurance agent sets up policies with multiple insurers, we are a "payment solution broker" and independent agent with 10 different ACH processors and can set up accounts for our clients. We will help you through the application and underwriting process and make sure you get set up and processing properly. We can help you apply with multiple processors or we can just recommend the processor we think would be best for your situation and needs. We can help you solicit proposals from up to ten processors (we manage RFPs for lower risk high volume merchants) and you can choose which offer you like best. We have President or Vice President level relationships at all of our processors and know how to get things done. When you work with Prineta, you can enjoy an experienced senior level account executive that will be your one point of contact when you are first applying and down the road if you ever need some help with your account.
Contact us via the Contact Form Below
And we will follow up right away with an email to schedule a time to talk or send you information to get started with the application process. What you read on this page with pricing is a true reflection of what we can offer – so if you like this pricing, contact us – and we can set up an account for you with the best ACH processing company for your situation and needs with good pricing.