Effective October 1, 2012, Prineta Launches iTunes and Amazon eGift Cards for Convenience Retail Stores
The "sell iTunes gift card" and "sell Amazon gift card" eGift card program for convenience stores and other retail locations known as the "iCard – Gift Card Program" is now available to Prineta clients that participate in the sell prepaid Visa and sell prepaid mobile cell phone top-up minutesprogram.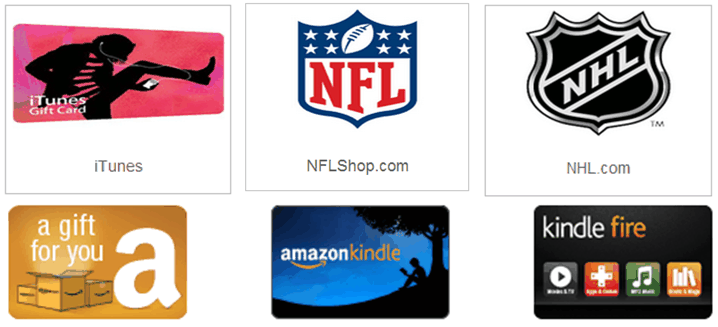 Existing merchants participating in the Prineta prepaid program for convenience stores and other high traffic retail locations can simply follow the prompts on the terminal to complete a product download in order to start selling these products.  Merchant support is available in both English and Spanish, se habla español.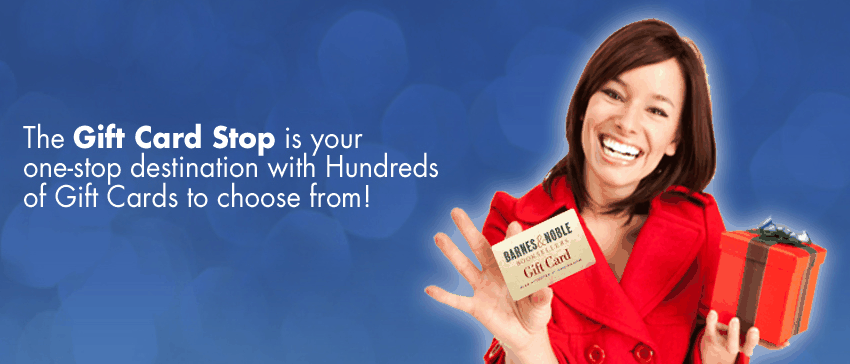 Best Prepaid Program for Convenience Stores
Merchants interested in the "best prepaid program for convenience stores" can now have the most popular and in-demand payment products on the market.  No other provider offers as many hot selling payment products. The best just got better.  Now your customers that like to shop last minute can send family or friends on a date for dinner at the Outback Steakhouse and movies with AMC; or for the youngster that loves music, video games and electronic gadgets, you can never go wrong with iTunes or Amazon gift cards.  Clutch! How would you like to be able to sell a gift for every occasion and make $0.80 for each one sold with zero inventory risk?  Not bad, eh?  It is completely free to get set up if you have a qualified retail location with high traffic and can meet underwriting guidelines.   All accounts are subject to anti-money laundering and anti-fraud monitoring compliance policies.
5 Different Categories of Gift Cards Can Be Sold 
Physical Gift Cards
Electronic or eGift Cards
Cards Used Online
Cards Used In-Store
Cards Used Online and In-Store 
How it works:
Customers come into your store and see your signage advertising the program (critical) and decide what type of gift they would like to buy with a selection of 450 merchants.
customers can either receive a receipt that they can take directly into the store
customers can order a gift card online and have it mailed to them for free
customers can email it as a gift and the person can take the email into the store
The physical gift cards are sold via an electronic claim code from the POS terminal. The customer can then use the claim code online to redeem for a gift card of their choice which will be mailed to them directly.
How it is different?
In short, we replaced the plastic rack of gift cards with a paper receipt. By doing so, we give consumers access to hundreds of cards and remove a retailer's need to carry inventory (where the cost lies).   That means we no longer need to maintain a 30 store minimum store requirement.  It is open to everybody,  even if you only have one store!
But wait… There is more…
In addition to being able to sell gift cards retail, Prineta clients can sell prepaid Visa cards, cell phone mobile wireless minutes, international long distance, international top-ups, and bill payment services.  It is by far the best program in the industry.
New Product: PaySafeCard 
The PaySafeCard is a pre-paid means of payment for purchasing online goods and services at one of the 3.500 web shops that accept paysafecard. Available in $10, $25, $50, and $100.

New Product:  good2GO Mobile
good2GO mobile, a prepaid wireless product that offers customers affordable, convenient wireless service, is now available.  Available in $5, $10, $20, $30, $40, $50, $55.

Available in the United States and Canada
Available in the in New York (NYC-NY), Los Angeles, San Diego, San Francisco, San Jose, Sacramento, and Oakland in California, Houston, Dallas, San Antonio, and Austin in Texas, Miami, Orlando, and Tampa in Florida, Chicago in Illinois, Philadelphia and Pittsburg in Pennsylvania, Washington D.C., Cleveland, Columbus, and Cincinnati in Ohio, Detroit Michigan, Atlanta Georgia, Newark New Jersey, Charlotte and Raleigh in  North Carolina, All of Northern Virginia, Boston Massachusetts, Seattle Washington, Indianapolis Indiana, Memphis and Nashville in Tennessee, Phoenix Arizona, St. Louis and Kansas City Missouri, Baltimore Maryland, Milwaukee Wisconsin, Minneapolis / St. Paul Minnesota, Denver Colorado, and all-50 states. Available in Toronto, Ottawa, Mississauga, Brampton, and Hamilton in Ontario, Montreal in Quebec, Calgary and Edmonton in Alberta, Vancouver in British Columbia, and Winnipeg in Manitoba.
Are your customers asking for prepaid products?
It's good for business to be in demand.  We can help you get set up to sell prepaid.
Ready to get started?
GET STARTED TODAY
[ut_button color="theme-btn" target="_self" link="https://prineta.com/apply/" size="large"]APPLY NOW[/ut_button]
All logos or trademarks are property of their respective owners. Participating Merchants: 1-800-Baskets1-800-FlowersA Pea In The PodAcapulcoAMC TheatresAmerican Eagle OutfittersApplebee'sAquarium RestaurantAthletaBabin's SeafoodBahama Breeze®Banana RepublicBarnes & NobleBass Pro ShopsBathandBodyWorks.comBeallsBergner'sBig Cedar LodgeBig FishBlack Angus SteakhouseBloomingdale'sBoardwalk InnBon-TonBonefish GrillBoscov'sBoston StoreBrenner's SteakhouseBrookstoneBuca di BeppoCabela'sCadillac Authentic Mexican RestaurantCadillac BarCarrabba's Italian GrillCarson Pirie ScottCasual Male XLCB2Celebrity CruisesChamps SportsCharley's CrabChart HouseCheesecake FactoryCheryl & Co. Fresh Baked CookiesChevy's Fresh MexChildren's PlaceChili's eGift CardChocolate.comClaim Jumper RestaurantsContainer StoreCourtyard by MarriottCrate and BarrelCrew CutsCrutchfieldCVS/ PharmacyDellDestination MaternityDick's Sporting Goods.comDomino's PizzaDowntown AquariumDrs. Foster & SmithEdwards TheatresEl ToritoEl Torito GrillElder-Beermanendless.comExpressF.Y.E. Music, Movies, Games and MoreFairway RewardsFandangoFannie May ChocolatesFleming's SteakhouseFoot LockerFragranceNet.comGAPgiftback Charity CardGolden NuggetGoody'sGrand ConcourseGrottoGuitar CenterGymboreeH&MHarlow's RestaurantHarry LondonChocolatesHerberger'sHome DepotHomeGoodsHot TopicInn at The BallparkiTunesJ.CrewJourneysJourneys KidzKazoodles ToysKemah BoardwalkKohl'sL'OccitaneL.L.BeanLa GrigliaLady Foot LockerLandry's Seafood HouseLandrys RestaurantsLands' EndLegal Sea FoodsLogan's RoadhouseLongHorn® SteakhouseLord & TaylorMacy'sMagazines.comMaggiano's Little ItalyMarriottMarriott Vacation Club Int'l (rentals only)MarshallsMcMenamin's Historic HotelsMcMenamin's Pubs & BreweriesMeezMeriwether's RestaurantModell's.comMorton's The SteakhouseMotherhood MaternityMuer Seafood RestaurantsNASCAR.comNFLShop.comNHL.comNikeNinety-Nine RestaurantsNutrisystemO'Charley's RestaurantsOldNavyOlive Garden®Omaha SteaksOn the Border eGift cardOutback SteakhouseOverstockP.F. Chang'sChinaBistroPalais RoyalPanera BreadPapaJohns PizzaPeeblesPeohe'sPescePier 1 ImportsPiperlime.comPottery BarnRainforest CafeRed Door SpasRed RobinRegal Entertainment Group TheatresREIRenaissance Hotels & ResortsResidence InnRomano's Macaroni Grill eGift CardRoy'sRuby TuesdaySally BeautySaltgrass Steak HouseSearsSephora.comSharper ImageShi by JourneysShoebuyShutterflySpa FinderSpaweek's Spa & WellnessSports Authority.comStage StoresStaplesStarbucks CoffeeStardollStoney River Legendary SteaksSunglass HutT-RexT.G.I. Friday'sT.J. MaxxTexas RoadhouseThe Crab HouseThe Popcorn FactoryThe San Luis Resort, Spa & Conf CenterThe Voice LibraryTimberland.comTony Roma'sTower of the AmericasTownePlace SuitesTravelocityIncentives.comUnited Artists TheatresVic and Anthony's SteakhouseWeeWorldWilliams-SonomaWillie G's Seafood and SteakhouseWine.comYak & YetiYounkersZapposZwinky