If you are looking for a local ATM services company in Coastal South Texas from Galveston to Corpus Christi to South Padre Island, access to ATM servicing has never been easier..
This is the page on our website dedicated to our ATM services in the Coastal South Texas corridor. If you need an ATM, please use the contact form at the bottom of this page
To request a free quote for ATM services in or around Phoenix, please contact us by filling out the form at the bottom of this page or just call us at 1-800-951-9533.
---
We have been servicing ATMs along the southern coast of Texas for years but recently made an acquisition of several ATMs in the area and we are looking to continue to expand and invest in the cash needs of the area. We have a dedicated team local in Corpus Christi taking care of current clients and seeking to take on new locations. We are now the "Go to" local ATM company for Corpus Christi and Padre. Recently our portfolio has increased by 20 ATMs but we continue to desire growth to invest in the local economy. Our ATM servicing presence, is an efficient and stable source for steady cash flow for the community.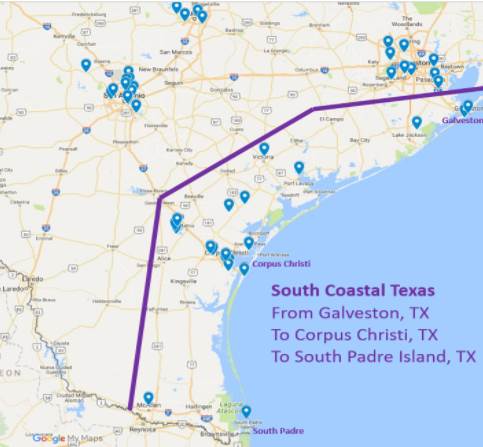 ATM Services for the Tourism Industry
We know how important the tourism market is to Coastal South Texas and we have our services catered to the demands of hospitality businesses and tourists. We provide fast access to cash giving them more opportunities to easily spend at your business. We understand the large cash needs of tourist areas and beach hospitality and entertainment establishments in the peak season – we have been serving these places for years – and we can provide the ATMs you are seeking. We have the expertise and experience to successfully manage all aspects of ATM placement, cash loading, and maintenance that come with high-volume tourist regions. Afterall, tourism is one of the biggest parts of the economy.
"Tourism is growing in Corpus Christi and Port Aransas… Over $67.5 billion was directly spent on travel in Texas"- State Representative Todd Hunter, District 32
We Want to Be Your ATM Company
We are a flexible company that works quickly and efficiently to custom fit your business needs that strives to expand and enable customers greater access to spend cash in the local economy.
We Offer 3 Different Programs
ATM Placement
Get an ATM machine for your business around the south coast of Texas and take advantage of our Free ATM placement program: We place ATMs based on your desired location and take care of everything, we will pay you for it!
prineta.com/free-atm-placement
ATM Partnership
This is an option where as a business owner you can cash load your ATM yourself, in exchange for a bigger cut of the profits. If you load the cash, we'll split the surcharge revenue with you, 50/50.
prineta.com/atm-partnership
ATM Purchase
If you'd rather invest in your own ATM machine, where you load and operate it yourself, we'll help you install it and show you how to operate it.  Brand new ATM machines are available for sale in your local area. We can have a new ATM shipped to you anywhere in Texas.
prineta.com/atm-purchase
Services Offered
ATM Cash Loading
If you already have an ATM and just need someone to refill the ATM with cash, ATM vault cash replenishment services are available. If you have a busy location we even provide armored truck vault cash delivery and loading.
ATM Maintenance and Repair
If you're ATM is broken; our statewide network of certified ATM technicians is easily accessible and will be immediately notified through Prineta. Our policies require fast response to visit your location and fix any technical problems.  If you switch processing with Prineta we even offer discounted rates.
---
We provide ATM services for the following areas:
Galveston – Prineta places ATM machines in the historic Galveston Island area for establishments such as hotels, tourist establishments, resorts, live music venues and more.
Corpus Christi- ATM Machines ready to service this bountiful beach town, full of popular tourist attractions, a variety of hotels, cultural venues, shopping and dining options.
South Padre Islands– Prineta continues to provide the best for this touristic island whether it is for family vacations or reunions, destination weddings, fishing trips, or business conferences our ATM services provide the ultimate support for extra expenses.
Surrounding Communities – Prineta also installs ATMs in the communities surrounding the Coastal South Texas as well.  Explore our Houston, San Antonio, and Dallas Locales of business for further information and expansion.
Our Coastal South Texas ATM servicing area covers approximately nearly 17K square miles.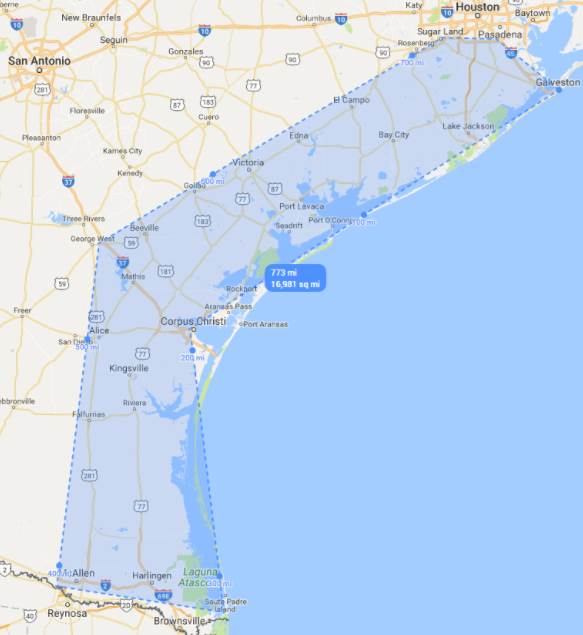 The South Texas Coast Region is our second largest region in Texas. Our largest region is Central Texas, ATMs in Dallas Fort Worth, Houston, San Antonio and Austin.
If your location is not within the service area shown above, don't worry! We may still be able to help, please just contact us and ask!
Local ATM Company in Phoenix.
We have local ATM technicians in Corpus Christi and can come meet you at your establishment in person and talk to you about making a deal.
Request a Proposal
If you are interested in getting an ATM for your business(es) in Galveston, Corpus Christi, or South Padre Island, please contact us by filling out the form below and tell us what exactly you are looking for or just call our office at 1-800-951-9533 for more information.