Merchant-Loaded Free ATM Placement Services
For qualified merchants who would like to earn more of the surcharge revenue and don't mind using their own cash and replacing receipt paper, our Merchant-Loaded ATM Placement Program may be right for you.
This is a popular program for independently owned and operated businesses that don't want to purchase and maintain an ATM but don't mind loading the cash.
If you like making money with little effort and can bring some cash to the table, then this is the deal for you.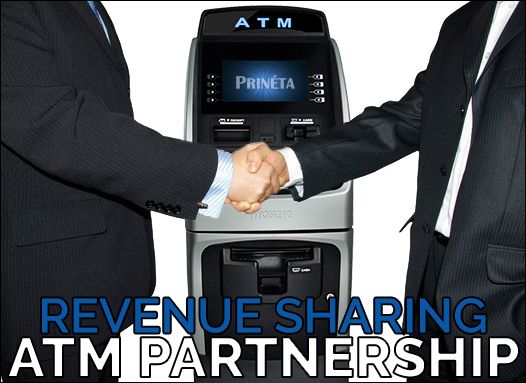 Minimal Hands-On Program, No Financial Commitment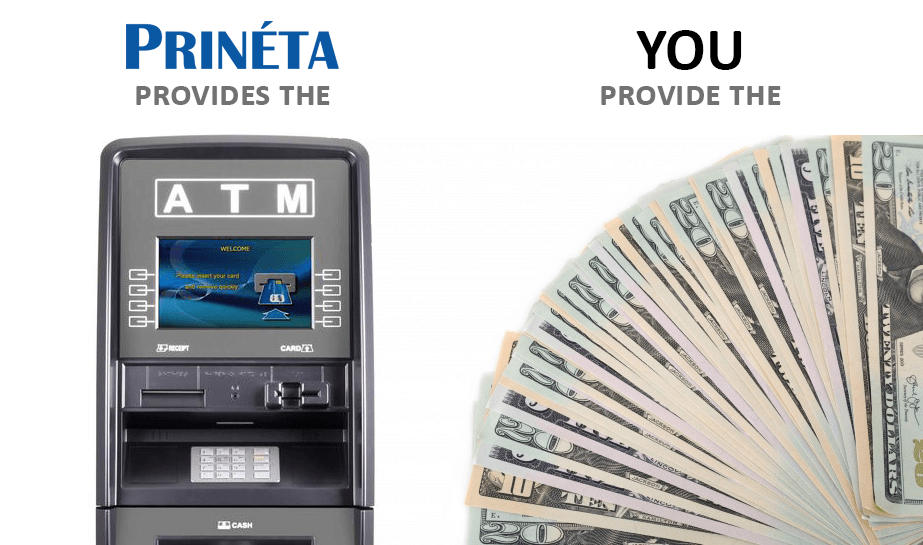 Prineta Provides:
The ATM

(bought and owned by Prineta)
ATM installation & programming.
Transaction processing.
2nd-line maintenance (big repairs, parts etc.)
Monthly transactions & earning reports.
24-hour monitoring & web reporting
Regulatory compliance
ATM network connections
Monthly surcharge deposits
Communications (We handle any customer disputes)
ATM Supplies (receipt paper, signage)
All at no cost to you.
Merchant Provides:
Space for the ATM (only 3 sq.ft.)
Electricity (standard power outlet)
Cash replenishment
Receipt paper replenishment
First line maintenance (basic fixes, toll-free maintenance hotline)
Merchant-Loaded ATM Placement FAQ
Interested to see if you qualify for the Merchant-Loaded Free ATM Placement program? Inquire below through our contact form and send us some information about your business and a Prineta representative will follow up with you right away. Or reach out to us via phone at 800-951-9533