Prineta, LLC (d/b/a Prineta Payment Consulting, Prineta USA and Prineta International) is a diversified payment services company with 2 divisions:
ATMs – We are a private, non-bank independent ATM deployer/operator offering full-service ATM placement and cash management services nationwide in the USA and Canada. Prineta is a  master ATM dealer/wholesaler offering factory-direct ATM sales with processing. We are one of the fastest growing ATM companies in North America with a proven business model of partnering with local ATM cash couriers and technicians to service ATM needs in all 50 states. We are a well-known figure in the ATM industry, regularly attending ATM industry conferences of ATM Industry Association and the National ATM Council to continually work on developing our partnership network so we can get to most places in the country and service organizations with multiple locations. We have one of the largest extended networks of ATM cash couriers and certified ATM technicians in the country.
https://prineta.com/atms/
Merchant Services – We are an independent sales agent for multiple payment processors; featuring credit card processing services with next day funding for retail merchants. We specialize in the more complex and sophisticated merchant credit card processing needs that most sales agents cannot service, including high volume merchants, pay-at-the pump for unbranded gas stations, "PCI out of scope" software integration for POS systems, high risk merchant accounts, international e-commerce, WordPress e-commerce payments, higher risk ACH processing, eCheck21 accounts and more. We are independent payment and prepaid debit card consultants active on both the acquiring and issuing sides of the payment industry with solutions for just about any payment need.
https://prineta.com/merchant-services/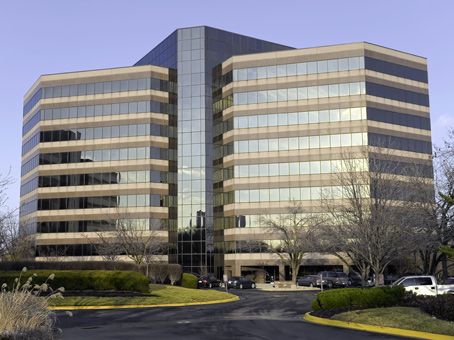 Prineta USA Corporate Headquarters
Our main office is located in Kansas City at:
7300 W 110th Street, Overland Park, KS 66210
Offering Appropriately Tailored Services
If you are looking for a payment expert with a solution to your problem, you've come to the right place.  Prineta has been consulting with merchants and clients with diverse payment needs since 2009.  We work with casinos, hotels, property management companies, gas stations, convenience stores, bars, restaurants, retailers, liquor stores, salons, trade show merchants, regional banks, e-commerce website developers, MLMs, affiliate marketing firms, lenders, B2B wholesalers, marketing and media companies, vertical industry software companies, closed-loop billing and payment providers, and many others.
---
Prineta is all about helping you
Whether you are looking to get an ATM, searching for the perfect prepaid card program, or just need help with something payment related, you might just find what you are searching for at Prineta.com. We have one of the more popular payments related websites in the industry featuring over 300 pages of practical and useful payment related content that ranges from information about endorsed products and services to posts about new payment innovations and technologies.  Simply stated, this site is dedicated to helping merchants and payment professionals find answers to payment related questions and the best payment solutions for their needs.
Everything we do is focused on finding solutions to payment needs.
Who We Are
First and foremost, we are a boutique international payment and prepaid consulting firm; a group of well-connected, experienced consultants that specialize in ATMs, payment processing, and prepaid services. We operate in both the acquiring and issuing side of the payments industry. We own and operate ATMs and provide nationwide ATM cash management in the United States. We are experts in global e-commerce payment processing and offer merchant account placement with multiple specialized payment service providers. We are purveyors of prepaid debit cards in all varieties and multi-channel distributors for the best prepaid card program manager/issuer sources in the industry. We are independent marketers, problem solvers, brokers, and professional advisers.
Benefit from our knowledge, experience and connections to find proven solutions.
Prineta is all about helping you
Prineta has the solutions you need. We work with dozens of high specialized payment, ATM, and prepaid providers, over 42 at last count both direct and through partners, to place merchants with providers that will best serve their needs.  And if the industry doesn't currently offer a solution that meets all of your requirements, we can discuss a custom payment system development project or scope of work engagement.  We strive to take the complex world of electronic payments and make it more simple for clients.  Over the years we have worked with hundreds of clients and most likely understand what you need and how to help you get what you need.
Just ask.
We can help with any prepaid, payment, or ATM need
Request a proposal for ATM placement and cash management
Launch a custom or private label prepaid debit card program
Sell prepaid wireless and Visa reloadable debit cards retail
Open a bill payment center where customers can pay utility and telecom bills in cash at your store
Accept multiple currencies with international e-commerce credit card processing
Establish merchant accounts on First Data, Global Payments, TSYS, Chase Paymentech, and several others platforms with support for nearly all point-of-sale systems out there
Reduce net effective rate processing costs by switching merchant account providers for both card present retail and e-commerce merchants
Integrate payments into your point-of-sale system or e-commerce shopping cart
Develop a custom payment terminal application
Get approved for a high risk offshore merchant account
Become an affiliate associate through our ISO Agent program
---
Working with Prineta is like…

going to the doctor.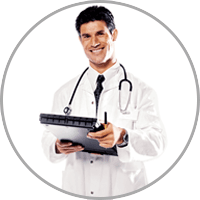 When you go to the medical doctor, there is a short interview and a diagnosis, which is then followed up by an appropriate treatment to remedy the aliment.  We follow a similar diagnostic model that consists of interviewing clients to understand the symptoms, using diagnostics if required, and writing prescriptions for the most appropriate treatment.  For example, if you need a referral to a specialist, we can introduce you.  You expect your doctor to be educated, experienced, and knowledgeable about the latest studies and treatments.  You can expect the same from Prineta.
Recommendations you can trust.

Working with Prineta is like…

getting a custom suit tailored.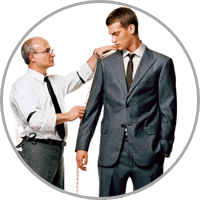 When you want to have a custom suit made, the tailor will ask you about what you would like, show you some different fabric and color options, and take your measurements before actually beginning the work of making the suit.  We follow a similar custom tailored model that consists of understanding what our client is seeking or needs, showing them the different providers that might be a good fit for what is needed, and making recommendations based on cumulative merchant satisfaction feedback and other metrics. One size does not fit all.
Enjoy appropriately tailored services.

Working with Prineta is like…

working with an insurance broker.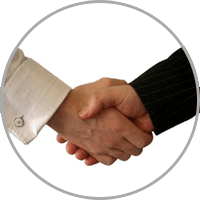 Similar to how an insurance broker works with multiple insurance companies based on the different types of policies each provider accepts and what they specialize in, Prineta helps clients find the best provider for their unique needs.  We seek to understand your situation and recommend providers that maintain a proven track record of client satisfaction.  We do the work finding the best providers so you can enjoy the savings and enjoy good experiences.  We do the research and keep up on all the latest innovations and technologies.  We are your trusted adviser for ATM, prepaid and payment solutions.
Benefit from our connections and relationships. 

---
Prineta clients are diverse but have one thing in common
Almost all Prineta clients value knowledge and hands-on experience.  Clients from across the payments ecosystem, inclusive of payment service providers and merchants of all shapes and sizes, are all after the same thing; a solution that meets the need and translates into measurable business outcomes.  We understand this and know precisely how to help.
Recent Clients and Past Work
We regularly help multinational e-commerce clients establish multiple currency merchant accounts that settle in the top global currencies, support dynamic currency conversion (DCC),  and can get approved for high risk (travel, e-gaming, and others) with private banking placement for multiple accounts in multiple countries.  Prineta partners with with a registered Payment Institution with Financial Services Authority in the United Kingdom and other acquiring banks from the United States, UK, Germany, Iceland, Bulgaria, Belize, and many others.
We recently completed a Verifone Verix-V based payment terminal application development project worth over $60,000 USD for a large multinational closed loop payment processing provider
We have placed over 250 different wireless dealers, c-stores, and other retailers with the very best prepaid mall and bill payment center program available; all in the only the last 9 months
We have helped dozens of "A-Paper" retail merchants save hundreds of dollars every month with less expensive credit card merchant accounts with the lowest interchange plus wholesale processing rates and count large hotel chains, busy restaurants, independent gas stations, liquor stores, nail salons and many more as clients
We advised a start-up international "Groupon-like" mobile couponing and e-commerce company on point-of-sale payment terminal integration for coupon redemption at retail locations
We have development projects in the works with several point-of-sale system and shopping cart developers that want to differentiate themselves from competitors
We do ATM placement, sales and service and process ATM transactions for locations in Kansas, Missouri, Colorado, Iowa, California, Nevada, Texas, Florida, Georgia, Virginia, New York and nationwide
We have been hired several times for speaking engagements at industry association conferences
We are a trusted adviser most interested in offering valuable service and developing long term relationships.  When our clients are happy, we are happy.
---
But enough about us—let's talk about you
How can we be of service?