Whether you're at the federal, state, or local level, your government agency needs reliable and affordable solution for providing ATM accessibility to the visitors of your establishment. Due to the high cost and infeasibility of bank ATM services, many government entities have begun using independent ATM deployers such as Prineta USA for their full-service ATM needs. 
Full-Service ATM Placement
For most government establishments, the full-service ATM placement option is usually provided. With this service Prineta provides brand new standalone ATMs at your establishment, refills the cash, processes the transactions, and handles everything – all at no cost! Prineta handles all your ATM needs and you could receive a royalty check each month.
We work with a wide range of public sector entities including: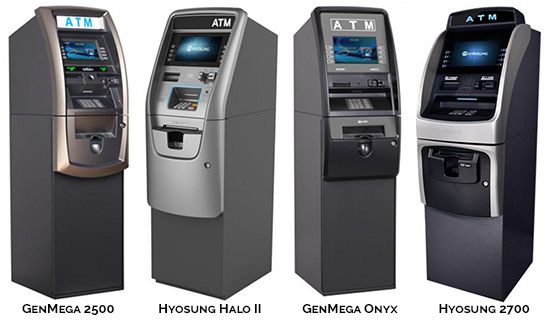 Prineta keeps up on ATM industry developments and has been a long time member of the ATM Industry Association and the National ATM Council. We are often present at national ATM association conferences and meetings. You will never be stuck with an outdated ATM – Prineta handles all cash loading and maintenance of all hardware using the most current software and hardware configurations and latest ATM models. We provide cutting-edge options for ATM services, for example Dynamic Currency Conversion (DCC) which allows foreign cardholders to see the amount they're withdrawing in their native currency. 
The Big Difference - Dedicated ATM Technicians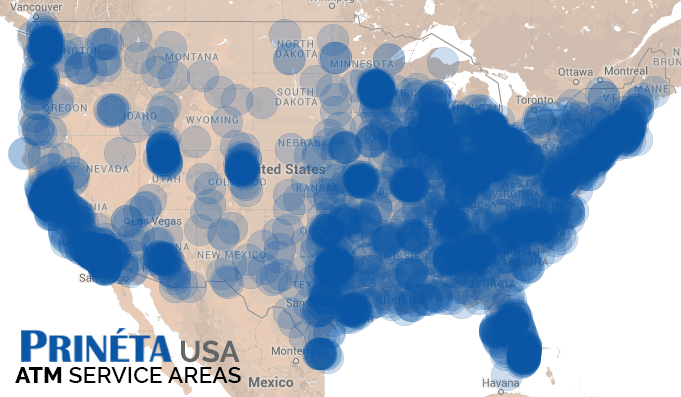 Unlike most banks, Prineta has cash couriers and certified ATM technicians in almost every major North American city who directly service our ATMs. These relationships mean we do not rely on weekly scheduled armored car services to manage accounts. These relationships allow us to service equipment malfunctions or low cash balances within 24 hours of the alarm, unlike armored carrier services which may require 24 hours just to start scheduling a tech to come out. All machines self report low cash balances and malfunctions directly to the local technician as well as our office team who monitors it constantly. We usually know if the machine has issues even before the customer does.
Prineta provides comprehensive bidding for public sector RFPs. If you are interested in having Prineta complete your ATM RFP, please fill out the contact form below or send a request directly to our employee dedicated to RFP response:
Dean Barrett
dean[at]prinetausa.com
800-951-9533 Ext 136
We have the appropriate insurance coverages to bid public sector ATM  projects.

We currently has existing Federal, State, Airport, Local Government and University contracts in place. References available upon request. 

We can provide ATM's anywhere in the United States or Canada

We belong to E-Verify and adheres to required hiring standards as applicable.

We have audited tax returns available.

We can perform automatic ACH credit payments and automated invoicing to make payments flow efficiently.