If you are looking for a local ATM company in the San Diego metropolitan area, then you have come to the right place.
This is the page on Prineta.com dedicated to America's Finest City.
For a free ATM services quote, please reach out to us via the contact form below. 
Our ATM Services
Prineta is a full-service ATM company in San Diego offering a wide variety of ATM services. We offer free ATM placements for qualified locations anywhere in the San Diego area. We can also offer a 50/50 ATM partnership, or we can sell you an ATM which we have installed and set up transaction processing. If you already have an ATM and need someone to load the cash, you can take advantage of our armored carrier ATM cash loading services. We have discounted maintenance and repair services for merchants who are considering switching ATM processing to Prineta. Our company is very flexible and has a wide variety of ATM services to suit the needs of any location, or multiple locations.
For more detailed information about our ATM services, visit our main ATM page here: https://prineta.com/atms/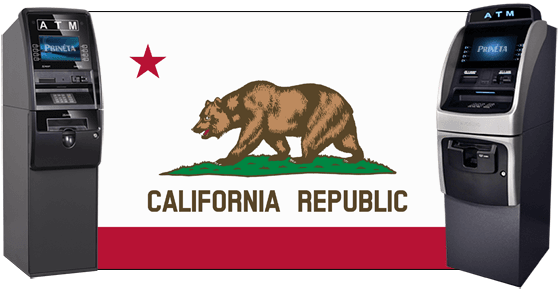 Types of Businesses we Service:
We primarily provide ATM services for hotels and the hospitality industry in San Diego, but we also manage ATMs for many other businesses including: supermarkets, retail stores, bowling alleys, shopping malls, university dorms, pool halls, convenience stores, zoos, nightclubs, resorts, bars, gas stations, pawn shops, airports, grocery stores, convention centers, movie theaters, casinos, event facilities, hospitals, amusement parks, speedways, gentlemen's clubs, lounges, restaurants, laundromats, high-rise condos, truck stops, liquor stores, country clubs, aquariums, stadiums and many others.
We provide ATM services for the following areas:
Downtown San Diego – We install ATM machines in downtown San Diego including Old Town and the area around Lindberg Field San Diego International Airport (SAN). We provide ATMs for hotels and fine dining establishments in the downtown area and the The Gaslamp Quarter.
La Jolla – Del Mar – We manage ATM machines for locations in the area sometimes called "The Village", La Jolla, the upscale community located to the north of the Mission Bay area.
North County – Prineta places ATMs in the cities of Carlsbad, Encinitas, Escondido, Rancho Bernardo and others are located in the North County.
South Bay – Our company installs and handles ATM machines south of San Diego Bay in the towns of Imperial Beach, Chula Vista and San Ysidro.
North San Diego – We manage ATMs in the towns of Oceanside, Escondido, Carlsbad, San Maros, Vista and more.
Coronado – Need an ATM in Coronado? No problem. We service ATMs in Coronado and the area around the North Island Naval Air Station.
Mission Bay – Prineta operates ATM machines in the area to the northwest of the city center near the University of San Diego and Sea World.
East County – Our company provides ATM installation and management for businesses east of the city center, including Santee, La Mesa, El Cajon and many others.
Northwestern San Diego – We are a major ATM provider for businesses in El Cajon, Santee, La Mesa and other communities just outside of San Diego.
Surrounding Communities – We manage ATMs in San Diego surrounding communities such as Ramona, Julian, and others.
Los Angeles & Orange County Metro – We are a also major ATM installation company in Los Angeles.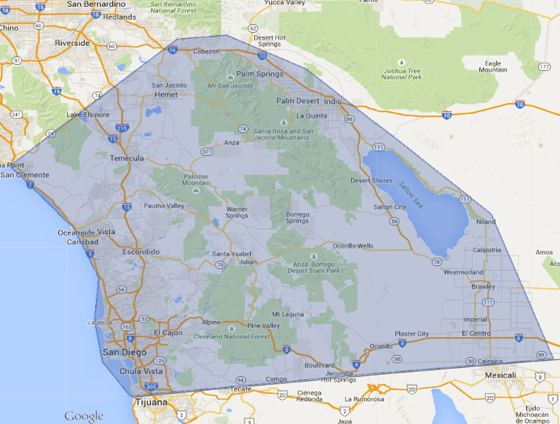 Request a Proposal or Local Site Visit
If you are interested in getting an ATM for your business(es) in the San Diego area, please contact us by filling out the form below and tell us what exactly you are looking for or just call our office at 1-800-951-9533 for more information.
We have an office in downtown San Diego in Emerald Plaza on West Broadway. If you are interested in the full-service ATM placement option we can have our local ATM technician come meet you at your establishment in person and talk to you about making a deal.