ATM Company in Portland Oregon
If you are looking for a local ATM services company in the Portland metropolitan area and surrounding Oregon area then you have come to the right place.
This is the page on our website dedicated to 'The City of Roses' and surrounding communities in Oregon and Washington.
For a free ATM services quote, please contact us through the form below.
---
Establishments we Service
We specialize in ATM placements for hotels and but we also service many other businesses and establishments such as: gas stations, aquariums, liquor stores, bars, hospitals, high-rise condos, truck stops, amusement parks, university dorms, laundromats, shopping malls, lounges, airports, nightclubs, casinos, movie theaters, restaurants, pawn shops, pool halls, retail stores, resorts, country clubs, bowling alleys, zoos, convenience stores, supermarkets, gentlemen's clubs, grocery stores, event facilities, convention centers, speedways, stadiums, and many more.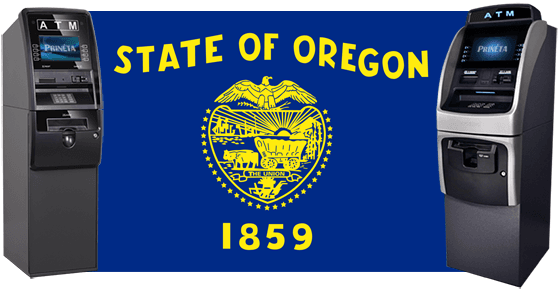 Our Portland ATM Services
ATM Placement
If you have a busy, location with heavy foot-traffic, we'll place on of our ATMs at your location for free, manage everything related to the ATM, and pay you a commission every month for letting us put it there.
prineta.com/free-atm-placement
ATM Partnership
If you have a qualifying location and would like to use the ATM as an additional source of revenue for your business, we have another deal available in which the merchant loads the ATM cash and we split the profits from the machine 50/50.
prineta.com/atm-partnership
ATM Purchase
If you want to do it all yourself we have an option for that also. We have new and used ATMs for sale in Portland and all around Oregon. We'll help you choose and buy the perfect new ATM for your location(s). We'll deliver the ATM to your location anywhere in Oregon and have on of our experienced ATM technicians help you install the ATM.
prineta.com/atm-purchase
ATM Cash Loading
Already have an ATM in your location but you need someone to load it with cash? We can have one of our local Portland ATM cash loaders refill your ATM and we'll split the surcharge revenue 50/50.
prineta.com/cash-loading
ATM Maintenance and Repair
If you're having problems with your ATM, we can help. We have certified ATM technicians who can come visit your location for hourly rates. We have discounts available for merchants who are willing to switch the transaction processing to Prineta.
---
We provide ATM services for the following areas:
Portland Metro – We provide ATM services for businesses located in the greater Portland area.
Downtown Portland – We manage ATMs in the city center of Portland.
Portland Airport – We install ATMs in hotels and other businesses near the Portland International Airport (PDX).
Beaverton – We provide ATMs for businesses southwest of Portland including the cities of Beaverton, Tigard, Tualatin, Durham, Hillsboro and King City.
Vancouver, WA – We deploy ATMs in a large area north of the state line, including Stevenson, WA.
Surrounding Communities – We place ATMs in many of the cities surrounding Portland including Hood River to the east, Lake Oswego, Milwaukie, Wilsonville and West Linn to the south, and many others.
Gresham – We place ATMs for businesses in this area southeast of Portland, including the cities of Clackamas and Troutdale.
Salem, Oregon Metro – We are also a major ATM company south of Portland, in the Greater Salem, Oregon area.
Eugene, Oregon Metro – Our ATM serivce area includes Eugene and surrounding cities such as: Springfield, Newport, and Florence.
Bend, Oregon Metro – We provide ATM services for qualified locations in and around Bend.

Our Portland ATM service area covers approximately 25,000 square miles in Oregon and Washington.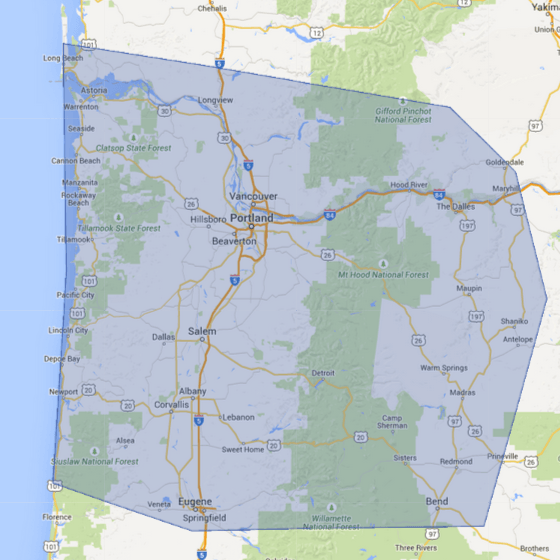 If your location is not within the service area shown above, we may still be able to help,
please just contact us and ask
!
---
Local ATM Company in Portland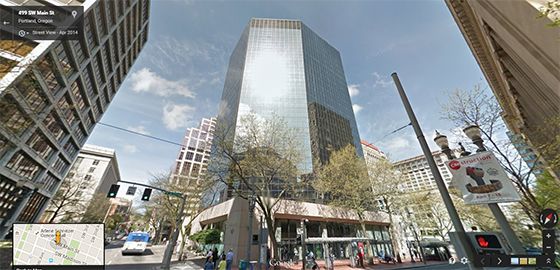 We have an office in Portland's financial district, downtown on SW 5th Avenue.
We have local ATM technicians in Portland that can come meet you at your establishment in person and talk to you in person about our ATM services.