Looking for an ATM wholesaler with the best ATM prices online?  You've come to the right place.  If you would like to buy an ATM at wholesale prices without the big markups, hundreds less than those offered by other ATM companies, then you have come to the right place.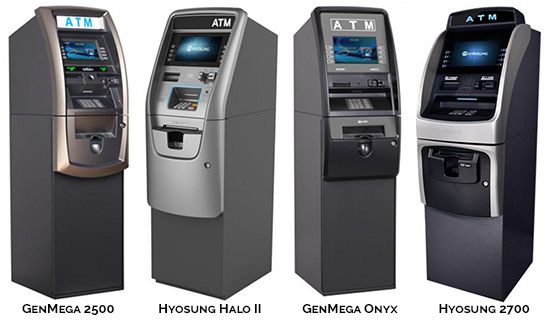 We know that price is most merchant's number one buying factor.  We also know that having the lowest prices is good for business.  Our philosophy simple; give people good deals and take good care of them and our bottom line will take care of itself.
We sell nice looking, reliable Hyosung Halo ATMs and new Genmega 2500 ATM machines.  Installation is optional but available nationwide.  2 year parts and labor warranty; electronic key, ATM topper light up sign, and ATM window sign included. For pricing details, please contact our ATM sales department and ask if you qualify for any discounts or special pricing promotions.  We do not like to publish pricing because we often discount the cost of ATMs when you use our processing services and other services (wireless, cash loading/management, etc).
As a factory direct ATM wholesaler and authorized distributor with bulk quantity buying power we are able to offer deeply discounted prices that can't be beat anywhere online.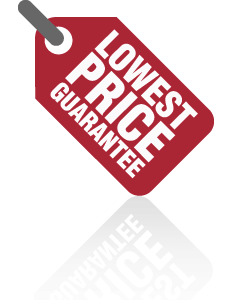 Special pricing discounts and credits are available for merchants with good locations that process with Prineta.
Note – We do not sell ATMs without processing
If you would like a formal proposal, just contact us via the form below and tell us about your location(s) and the type of ATM you would like and we will get back to you within a day (but typically only a couple hours or less).  And if  you like our price and would like to move forward, we will put together a professional invoice for you.
We specialize in responding to RFI/RFPs for bulk purchase orders for multiple location merchants deploying a fleet of new ADA complaint ATMs but still sell one at a time.  We do a lot of work with hospitals, convention centers and other public venues, hotels, regional banks and retail franchises.  Ask us about our special pricing discounts for very large orders.  We'll put together a custom proposal for you.
In most scenarios, ATMs can be shipped nationwide in less than 7 days.  Alaska and Hawaii are more expensive.  We only ship ATMs in the United States at this time.
Too many other ATM companies sell a machine but fall short on service and support.  At Prineta we have a team of experienced ATM industry veterans and a well-trained, knowledgeable customer support department.  We know ATM machines and the ATM industry inside and out. We keep abreast of new technology so we are always finding new solutions to help our clients.
Need ATM installation?  Prineta offers local ATM installation services in Kansas and Missouri within a 4 hour drive of Kansas City and full ATM installation services nationwide.   Installs cost between $200 and $400 depending on location.
In addition to selling ATMs, we are also a market partner for the largest and second-largest non-bank ATM servicing companies in America.  Our primary ATM partner manages and services 60,000 ATMs nationwide.
In good locations, an ATM can often pay for itself in surcharge fees within the first year.  Not only can an ATM can be a good supplemental income investment for your high traffic location, it can help bring in more customers and encourage cash sales.