If you are looking for a local ATM services company in the Dallas–Fort Worth–Arlington, TX metroplex, then you have come to the right place.
---
Establishments we Service
We specialize in ATM services for hotels but we also service many other businesses and establishments such as: country clubs, aquariums, stadiums, bowling alleys, pool halls, amusement parks, bars, truck stops, resorts, zoos, nightclubs, airports, liquor stores, laundromats, casinos, grocery stores, convention centers, supermarkets, retail stores, gentlemen's clubs, gas stations, high-rise condos, movie theaters, convenience stores, lounges, and many more.
Our Services
We are a full-service
ATM management company in Texas with statewide services
including: ATM placement, service, repair, processing, installation, sales, armored carrier cash loading, electronic contract signing, phone support and more. Get an ATM machine for your business in Dallas by taking advantage of our
Free ATM placement
program: we place an ATM in your location, take care of everything, and pay you for it.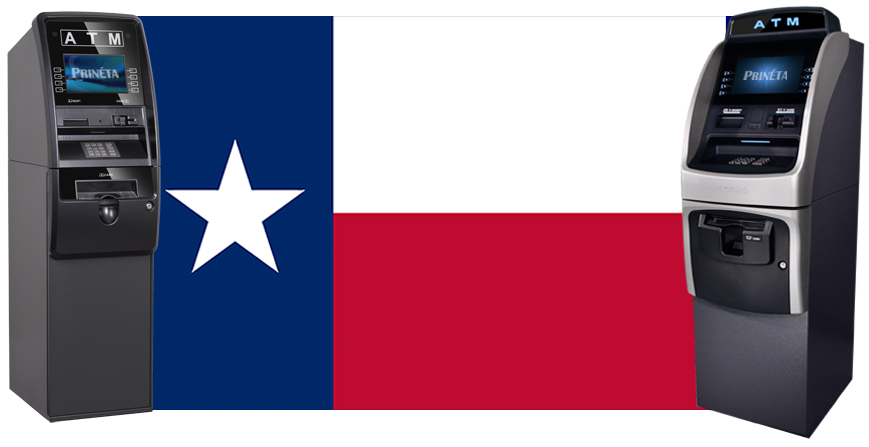 ---
We service the following areas:
Dallas Airport – Businesses near the Dallas International Airport, in cities such as Irving, Euless and Grapevine, Bedford and Lewisville.
Downtown Dallas – Central Dallas Businesses in the the main business, hotel, shopping and theater district within the downtown freeway loop, including the West End Historic District and Dealey Plaza, and the Arts District.
Dallas North  – Businesses in the north edge of Dallas such as Plano, Richardson and Farmer's Branch and the Galleria shopping mall. Including communities on the north side of metropolitan Dallas, including Addison, Carrollton and others.
Dallas West – Businesses in cities such as Arlington and Grand Prairie, including those close to the Six Flags Over Texas shopping and entertainment complex.
Fort Worth – Businesses in the entire Fort Worth metro area 'where the West begins,' including the shopping and entertainment areas in the stockyards historic district and the 16-block Sundance Square.
Dallas East – Businesses at the east end of metropolitan Dallas in the cities of Mesquite, aka "the Rodeo Capital of Texas", and the large northeastern suburb of Garland, among others.
Urban Dallas – Dallas Businesses within and beyond the inner freeway loop formed by I-635, the LBJ Freeway.
Surrounding Communities – Businesses in communites surrounding the Greater Dallas area, including: Denison, DeSoto, Duncanville, Waxahachie, Greenville and many others.

Our Dallas-Fort Worth ATM Service area covers approximately 4,000 square miles.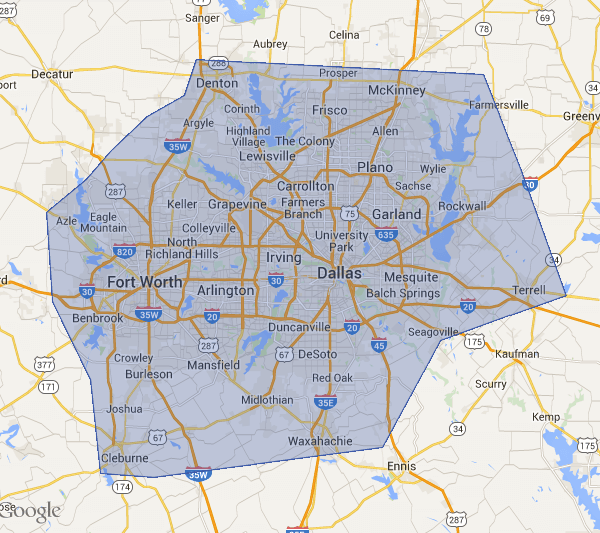 If your location is not within the service area shown above, we may still be able to help, please just contact us and ask!
---
Request a Proposal
We have an office in Dallas at the Republic Center downtown on St. Paul Street.
To get an ATM or find out more, please fill out the form below and tell us what you're looking for or need and we will call you back or email right away.  Or if you prefer to call, our number is 1-800-951-9533