Houston, Dallas, Fort Worth, Austin, San Antonio, Waco, College Station
Updated 12/28/2017 – If you are looking to get a new ATM installed or need ATM repair service within the Central TX area known as the Texas Triangle, then you have come to the right place.  Prineta is a full service ATM company serving the Central TX megaregion known as the Texas Triangle that includes Dallas and Fort Worth to San Antonio and Austin, and Houston (the triangle formed by I-35, I-45, and I-10).  We actually serve most of the entire state, with another territory/region in Coastal South Texas that includes Corpus Christi and Padre. Texas is a large and important market for Prineta. We have local technicians and cash loaders strategically located to serve clients in the major population centers and tourist areas of Texas. Our technicans are bilingual – habla espanol. We offer full ATM placement, an ATM partnership model where the location loads the cash, and ATM processing. Complete the form at the bottom of this page to request additional information about our services or to request an ATM installation.
Complete el formulario en la parte inferior de la página para solicitar el servicio de cajero automático en español. Tendremos a alguien que te devuelva la llamada en español.
ATM Service Area
We have an office in Dallas at the Republic Center downtown on St. Paul Street and service the following areas: DFW (Arlington, Plano, Irving, Carrollton, Denton, Richardson, and McKinney), Austin (Round Rock and San Marcos), Houston (The Woodlands, Sugar Land, Baytown, Conroe, and Galveston), San Antonio (New Braunfels, Killeen, Temple, and Fort Hood area, Waco and Bryan–College Station).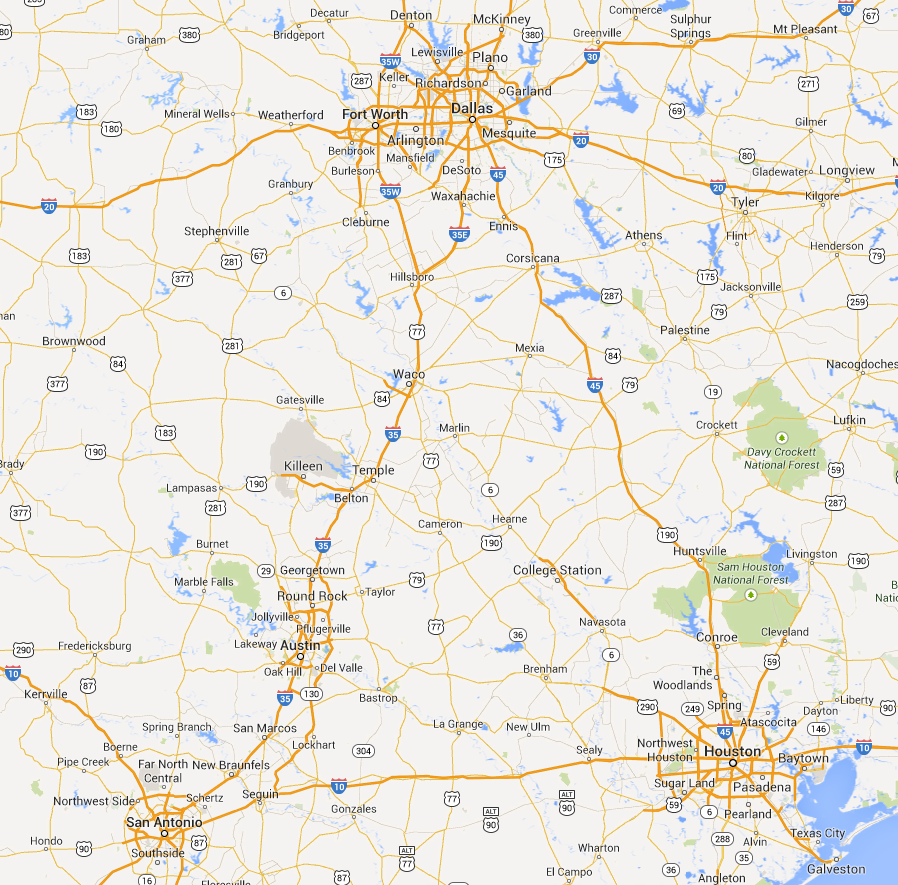 Dallas a big place and we cover the entire metro area. We have a lot of ATMs in the Irving and Plano areas, the SMU area, and all of Forth Worth (including near the rodeo venues).
ATM Placement
Free ATM placement with surcharge revenue sharing is available to convenience stores, hotels with more than 100 rooms, super markets, grocery stores, student housing buildings, large condos, resorts, game rooms, convention centers and large crowd event venues, cash only bars, and just about any place that has high traffic and a need for cash.  If you have a good location and want to outsource the ATM and just collect income on the revenue share, we will take care of all aspects of the ATM and ensure it is always full and functioning.  We call this the "ATM Placement" option. Professional and licensed armored carrier cash loading available. We cannot offer this program to all locations – we must have a minimum forecasted transaction volume in order for us to provide the machine at no charge.
Standard Monthly Tiered Payment Schedule to Location
For the larger and busier locations, like large hotels or resorts for example, that do over 100 transactions a month, we offer "surcharge sharing".
$0.50 per transaction = 1-75 transactions
$0.75 per transaction = 76-150 transactions
$1.00 per transaction = 150+ transactions
More than $1.00 per transaction available to marquee locations and where the surcharge is higher than the standard $3.25.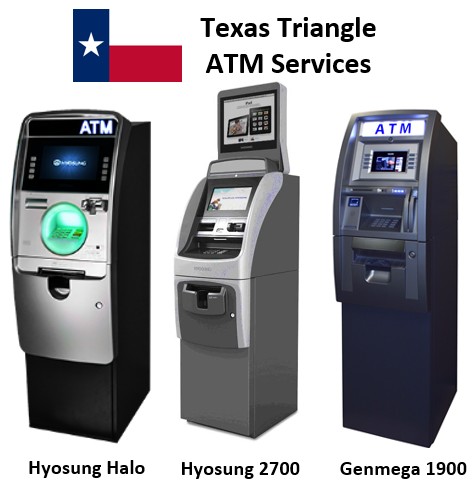 ATM Sales
While our primary business is ATM placement and vault cash management with revenue sharing for high traffic partner locations like c-stores and hotels we also do ATM sales and offer used ATMs for sale for clients that prefer to load their own machine and use our ATM processing. We can set up the processing for you and you can manage the ATM on your own.
ATM Install and Repair
We have local technicians that are certified and experienced with ATM maintenance and repair that can be at your location typically within 24 hours.  Our guys are good and can fix most models of ATMs.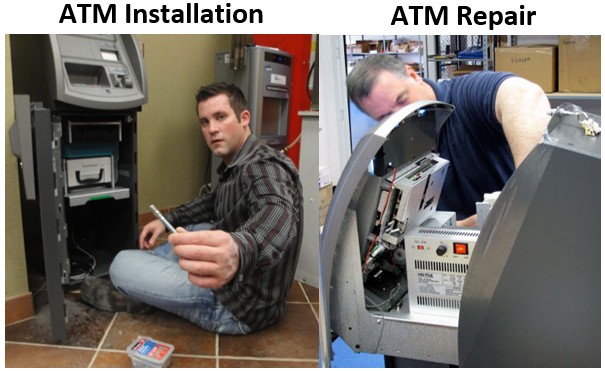 ATM Parts and Supplies
Certified and experienced ATM technicians can be at your location within a day or two.  Thermal paper.  ADA upgrade kits.  More.

Need to Upgrade to EMV?
We sell EMV upgrade kits and install/deploy them to retrofit ATMs already in the market.
Want to have a surcharge free ATM at your location?
You can choose not to charge your customers a surcharge if you want if: 1) you own and load your own machine, or 2) you can agree to pay a per transaction surcharge and/or management fee on the backend on behalf of your customers to cover the costs associated with buying, loading, and maintaining the ATM at your location.  Costs per transaction and the management fee dependent on the number of transactions every month.
Doing Business with Prineta is Easy
We answer the phone and get back with people right away.  We run a good operation and take care of our clients.  We have a simple one-page agreement that can be electronically signed with Adobe EchoSign in about 5 minutes or less.  We just email you the agreement and you enter your information and e-sign.  Then one of our technicians will be to your location in as quick as one day and typically within a week if we have to order anything for you.  We appreciate you coming to our site and providing the opportunity to earn your business.
More information about Prineta and our ATM services are available here: https://prineta.com/atm-service-company/
How can we be of service?
Tell us what you need and are looking for and we will call you back or email right away.  Or if you prefer to call, our number is 1-800-951-9533 – but the webform is the best. If you complete the webform, it makes it easier to email you the documents with details on the options and arrange a good time to talk on the phone.
Outside of Texas, we also offer ATM services nationwide – with a major presence in Kansas City ATM Services, Las Vegas ATM Services, and Palm Beach South Florida ATM Services.