ATM Company in Las Vegas
If you are looking for an experienced, reliable, insured ATM company in Las Vegas that can provide same day or next day service with verifiable references, then you have come to the right place.
This is the page on Prineta's website dedicated to our Las Vegas-Henderson Market, the Entertainment Capital of the World.

---
We are an independent ATM operator and sales organization which specializes in full service ATM placements where we put in a nice new generation ATM machine and manage all aspects of it, including armored cash loading service and same day or next day maintenance service.
If you would prefer to buy your own ATM, we have several models of ATMs for sale.  We are a master dealer and distributor for Hyosung, Genmega, Triton, and Hantle.  ATM processing through the Prineta network is required for all ATM sales.  If you need help with installation or need a service repair technician to fix a broken ATM, we offer service at hourly rates.
With so many international visitors to Las Vegas, dynamic currency conversion that shows the transaction amount in a foreign visitors home currency is a unique feature with our service.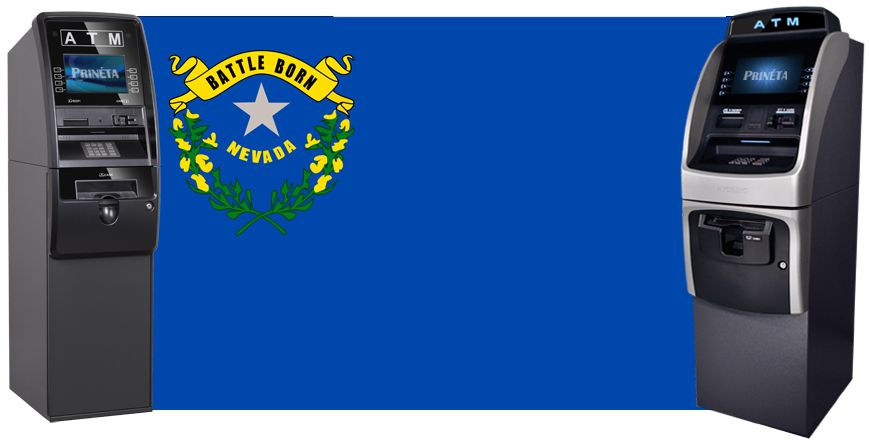 Our Services
We are a full-service ATM management company in Nevada with statewide services including: ATM placement, transaction processing, installation, service, repair, sales, armored carrier cash loading, electronic contract signing, phone support and more. Get an ATM machine for your business in Dallas by taking advantage of our Free ATM placement program: we place an ATM in your location, take care of everything, and pay you for it.
Establishments we Service
We specialize in ATM services for Las Vegas hotels and casinos but we also service many other businesses and establishments such as: grocery stores, lounges, university dorms, country clubs, amusement parks, truck stops, resorts, laundromats, stadiums, gas stations, convenience stores, nightclubs, hospitals, bowling alleys, gentlemen's clubs, movie theaters, supermarkets, aquariums, pool halls, bars, airports, convention centers, liquor stores, high-rise condos, speedways, event facilities, retail stores, zoos, shopping malls, and many more.

---
We service the following areas:
The Strip – We provide ATM services for world-class hotels, casinos, restaurants, shopping and entertainment venues along the world-famous Las Vegas strip. We place ATM machines for big and small businesses on the entire 4 mile stretch of Las Vegas Boulevard South in Paradise, Nevada.
The Las Vegas Convention Center Area – Just east of South Las Vegas Boulevard (the Strip), we provide ATMs for large assortment of businesses centrally located around the convention center.
Greater Las Vegas – We manage ATMs in the greater Las Vegas area surrounding The Strip for dining, entertainment and shopping establishments near the Casino Center, Heritage Square and Downtown Las Vegas.
Henderson – We also provde ATMs for businesses in Henderson, along US-95/93 including desert resorts and restaurants.
Western Arizona – We service businesses such as desert resorts in Western Arizona, on the east side of the Lake Mead National Recreation Area, across the state line from Laughlin, NV along the Nevada state line, and around the towns of Kingman, East Kingman, Bullhead City, AZ and others.
Las Vegas Airport / University of Nevada – We are a major ATM operator near the Las Vegas McCarran International Airport (LAS) and on the other side of East Tropicana Avenue near the University of Nevada area.
Southern Nevada – Prineta's reach extends out to the desert resort areas near the State Line of the California border in the west and towns at the southern tip of Nevada, such as Laughlin and Primm.

Our Las Vegas ATM Service area covers approximately 25,000 square miles.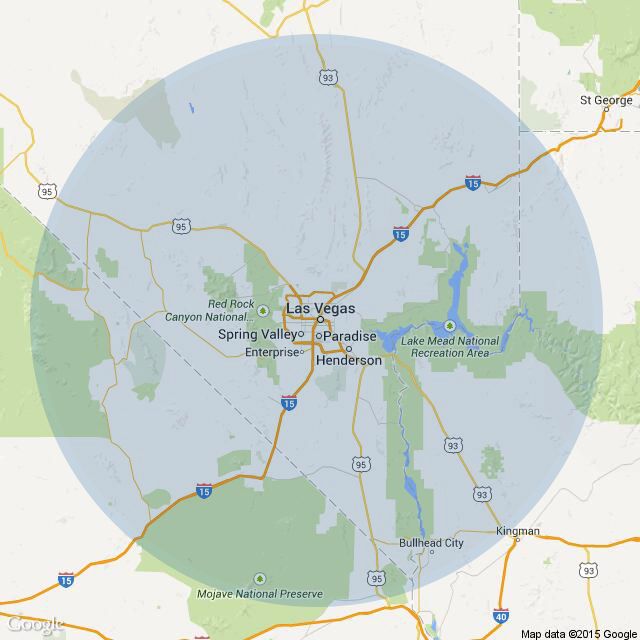 If your location is not within the ATM service area shown above, we may still be able to help, please just contact us and ask!
---
Las Vegas ATM Division Office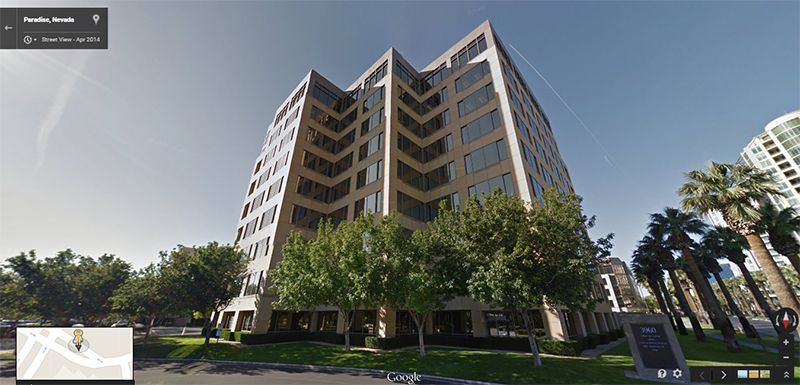 We have an office in Las Vegas three blocks from The Strip on Howard Hughes Parkway.

Request a Proposal
To get an ATM or find out more, please fill out the form below and tell us what you're looking for or need and we will call you back or email right away.  Or if you prefer to call, our number is 1-800-951-9533. Tell us about your location and what you need and we will come check out your location and talk to you about making a deal.
We have local technicians that live in Vegas and can come meet at your establishment in person if you are interested in getting an ATM.