Looking for the best price on a Genmega ATM machine?  We carry the Genmega 2500 series ATM and offer unbeatable prices.  Do your research online and try to find the best price you can then come back to us and give us the opportunity to beat your deal.  Let's be honest here, we want you to process the ATM transactions with us so we are willing to sell the ATMs at our wholesale cost.  Although we sell ATMs to most merchants, we also offer free ATM placement with armored carrier cash loading to qualified high traffic locations like convenience stores, hotels, and event facilities.
For pricing details, please contact our ATM sales department and ask if you qualify for any discounts or special pricing promotions.  We do not like to publish pricing because prices change regularly and we often discount the cost of ATMs for a share of the surcharge or if merchants use our processing services.  We don't sell ATMs to dealers, we only sell direct to merchants. The Genmega 2500 is probably the best value in standalone ATMs — they are the lowest cost ATMs we carry but they are still very reliable.  The machines are both ADA compliant and EMV enabled.
Genmega 2500 ATM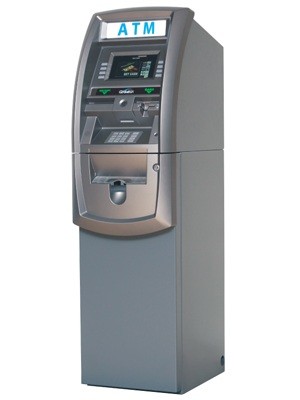 GenMega-G2500-Brochure
Designed for retail and off-premise locations, the G2500 comes loaded with all the features you expect, and also provides additional hardware configuration choices allowing you to custom fit each machine to the needs of your customer or location. The G2500 comes standard with an 8″ high-resolution wide-screen LCD, which can be upgraded to a 10.2″ touch screen. The receipt printer can also be upgraded to a 3″ graphics-capable for custom branding or coupons. The integrated topper can also be paired with a selection of energy-efficient LED toppers to add visual impact and attract customers. In addition to the fixed, removable and multi cash cassette dispenser options offered by Genmega, the G2500 can also support cash dispensers from other equipment suppliers, providing more flexibility and upgrade options for existing deployments.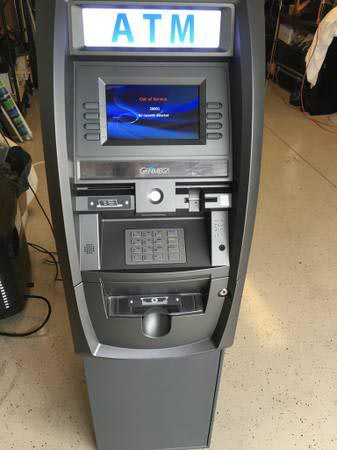 Best ATM Value
These Genmega ATMs are the best value in standalone ATMs since they are low cost but very reliable.  As a Master Distributor for Genmega ATMs, we carry many in-stock and provide free delivery and installation nationwide.  Our ATMs come with a 1 year warranty.
Unbeatable Prices
We guarantee it!  Like the Walmart strategy, we will meet or beat any other published price on the Internet.