ATM Services Available in Southern California
Free ATM Placement
If you want to get an ATM machine for your business in Los Angeles, you can take advantage of our Free ATM placement program: we place an ATM in your business, take care of everything, and pay you for it. Free ATM placement is available for qualified locations only
prineta.com/free-atm-placement
ATM Partnership
Want to get an ATM for your store in Los Angeles and use it as a source of revenue also? We can install an ATM for free and if you take care of loading the ATM's cash, then we'll split the surcharge revenue with your business 50/50. The ATM Partnership Program is a popular option for independently owned businesses.
prineta.com/atm-partnership
ATM Purchase
If you want to own the ATM and take care of everything, we can help you with that also. We have new ATMs for sale in Los Angeles at wholesale price. We can have the ATM machine shipped anywhere in California at no additional cost to you. We'll help you choose the right ATM for your needs, help you install and program the ATM, and take care of the transaction processing.
prineta.com/atm-purchase
ATM Cash Loading
If you already have an ATM in your shop, but you need someone to load it, or you just got tired of loading it yourself, we can help. We have numerous cash-loading ATM technicians in the Los Angeles metropolitan area who can refill your ATM so you can sit back and relax. For ATM cash loading we usually split the surcharge 50/50. For very busy locations such as convenience stores and big hotels, we have can have the cash delivered via an armored carrier truck.
Establishments We Service
We specialize in ATM placements for hotels, but we also service many other establishments, including: convenience stores, event facilities, bowling alleys, lounges, shopping malls, country clubs, high-rise condos, retail stores, resorts, truck stops, laundromats, bars, hospitals, casinos, pool halls, zoos, supermarkets, liquor stores, university dorms, pawn shops, convention centers, speedways, grocery stores, restaurants, gentlemen's clubs, nightclubs, airports, gas stations, aquariums, amusement parks,stadiums, movie theaters, and many more.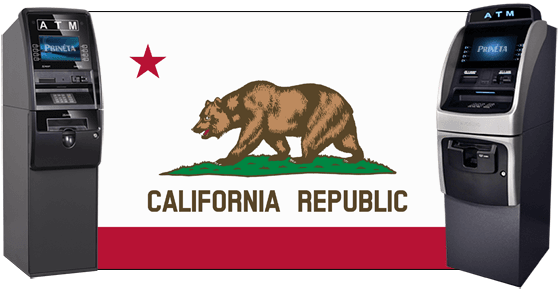 We Provide ATM Services to the Following Areas: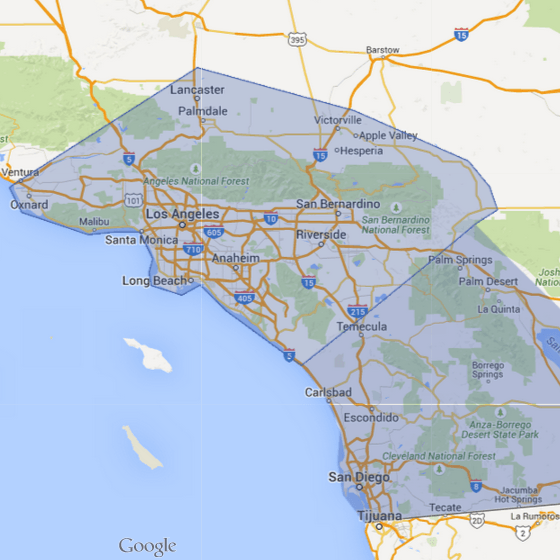 Los Angeles ATM Service Area
Downtown Los Angeles – We provide ATM services for businesses in the downtown L.A. area, near Dodger Stadium, Chinatown, Little Tokyo, the Convention Center and more.
Westside L.A. – Prineta manages ATM machines for locations in West Los Angeles area, including Bel Air, Beverly Hills and the Sunset Strip.
Los Angeles Beach Communities – We place ATMs for a variety of lodging, dining and shopping venues along the coast of Santa Monica Bay including Manhattan Beach, Redondo Beach and Hermosa Beach.
Santa Monica – We install ATMs for business at the north end of Santa Monica Bay, including Santa Monica proper, Venice Beach and Marina Del Rey.
Hollywood / Burbank – We deploy ATM machines in Hollywood and areas in the San Fernando Valley to the north such as Van Nuys and Burbank.
San Gabriel Valley – Prineta deploys ATMs in the valley area including the cities of Glendale and Pasadena.
El Segundo / Los Angeles Airport – We provide ATM services for hotels and other establishments  near the Los Angeles International Airport (LAX) and nearby cities such as Inglewood, Westchester, Torrance, El Segundo and others.
Southeast Metro Los Angeles – Our L.A. ATM service area covers the numerous cities to the southeast of downtown L.A. including Whittier, Downey, Cerritos and others.
Surrounding Communities – Prineta supplies ATM machine services for communities surrounding the Los Angeles area such as Studio City, Topanga, Simi Valley, Northridge and Santa Clarita to the northwest of LA, Lancaster Arcadia, and Palmdale in the Northeast, and Pomona at the eastern edge of LA County.
Orange County ATM Service Area
Anaheim Metro – Prineta is a major ATM company in the Anaheim metro area.
Disney Park Area – We service hotels and other establishments near The Disneyland Main Gate on South Harbor Blvd and surrounding the park.
Anaheim Convention Center Area – We provide ATMs in the area near the Park's South Gate.
Anaheim West – Prineta manages ATMs for businesses in the area to the west of Anaheim, including those near Buena Park.
Greater Anaheim – We provide ATMs in the suburban areas surrounding Anaheim such as Placentia and Fullerton.
Santa Ana – We are a major ATM provider for businesses in the Santa Ana metro.
San Juan Capistrano – Our ATM service area stretches to the southeast of Santa Ana out to San Clemente and Dana Point.
Long Beach – Prineta deploys ATMs in Long Beach, Seal Beach and San Pedro.
Newport Coast – We place ATMs for business along the Newport Coast, AKA the "Pacific Riviera" including the South Orange County coast between Laguna Beach and Corona Del Mar.
Ontario / Inland Empire ATM Service Area
Greater Ontario – We deploy ATM machines in the greater Ontario area including the cities of Upland and Claremont.
Pomona – Prineta installs ATMs for businesses in and around the area of Pomona including Covina, West Covina, San Dimas and Diamond Bar.
San Bernardino – We manage ATMs in the San Bernardino area including the cities of Fontana and Redlands.
Ontario Airport – We provide ATM services for hotels and other businesses near the Ontario International Airport (ONT).
Riverside – We work with businesses in the Riverside area, including the cities of Moreno Valley and Temecula.
Surrounding Communities – Our ATM service area includes surrounding communities of the Inland Empire including Barstow, Hesperia, Yorba Linda and others.
Palm Springs ATM Service Area
Palm Springs – We are an ATM company that services Palm Springs including the downtown area near the Palm Springs International Airport (PSP), the convention center, and the greater Palm Springs surrounding area.
Palm Desert – We provide ATMs for businesses located in the desert resort area including Cathedral City, Palm Desert, Indian Wells, La Quinta, Indio, and Rancho Mirage.
Palm Springs North – Prineta also deploys ATMs to the north in areas such as Desert Hot Springs and Yucca Valley.
Customized ATM Solutions in Los Angeles
Our ATM technician in Los Angeles is capable of doing customized flush-mounted in-wall ATM installs with the GenMega Onyx-W ATM.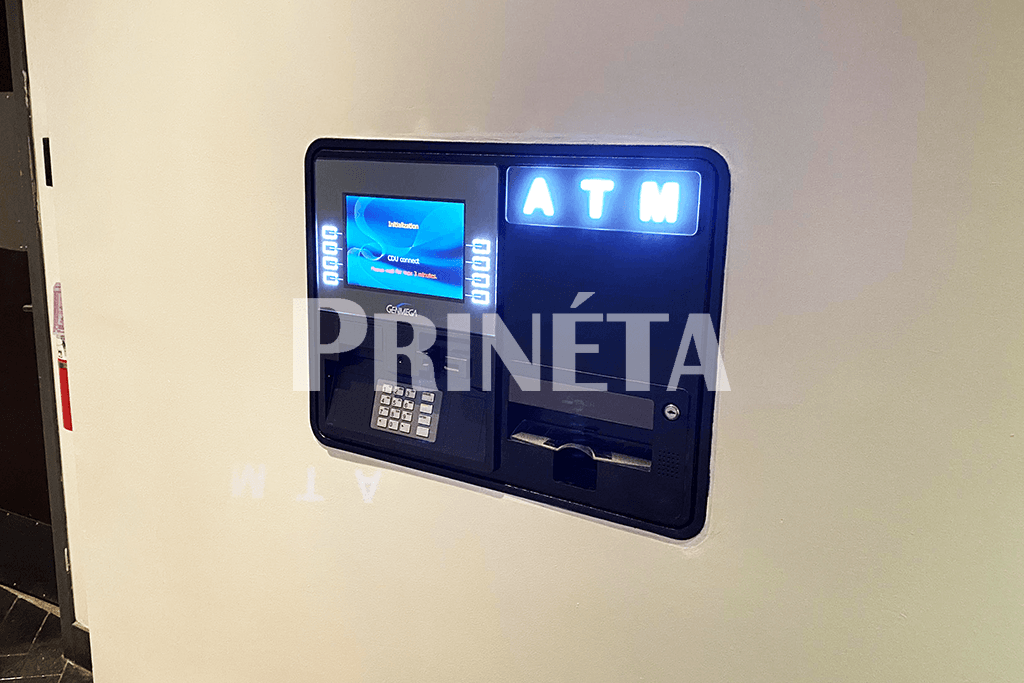 Local Los Angeles ATM Company
We have an office in Newport Beach at the John Wayne Airport business center in MacArthur Court.
If you're interested in getting an ATM placed at your business we can have our local ATM technician in LA come out to your site to meet with you in person to discuss how Prineta can best suit your needs. 
Request a Proposal 
If you are interested in our Los Angeles ATM services, please contact us through the form below or call us at 1-800-951-9533. We can call you back and talk to you about our ATM services or have one of our local ATM technicians come visit your place in person.