Our ATM Services in Pittsburgh
ATM Placements in Pittsburgh Metro
You can get an ATM for your business in Pittsburgh metropolitan area by taking advantage of our free, full-service ATM Placement Program: we place one of our ATMs in your business, take care of everything, and pay you a commission on every cash withdrawal.
prineta.com/atm-placement
Buy an ATM Statewide
Want to buy an ATM, load it and operate it yourself? We can help you do that also! We have new ATM machines for sale which we sell statewide in Pennsylvania, which can be shipped for free and installed anywhere in the state of Pennsylvania. Buy an ATM in Pennsylvania and you get 100% of the surcharge revenue.
prineta.com/atm-purchase
Cash Loading Services
If you already have an ATM and need someone to take of there cash management, we can help. We have local cash loaders in Atlanta who can refill your ATM for you. If you have a very high volume location we can use our armored truck delivery service.
prineta.com/cash-loading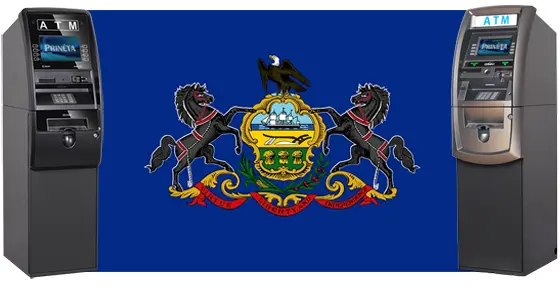 Establishments we Service
We provide ATM services for a wide range of establishments, including: zoos, convention centers, pawn shops, restaurants, bars, nightclubs, gentlemen's clubs, speedways, aquariums, hotels, liquor stores, laundromats, hospitals, resorts, airports, convenience stores, gas stations, grocery stores, high-rise condominiums, country clubs, movie theaters, casinos, amusement parks, retail stores, lounges, bowling alleys, shopping malls, event facilities, truck stops, university dorms, stadiums, supermarkets, pool halls, and many others.
Pittsburgh ATM Service Area
Downtown Pittsburgh
We provide ATM placements for businesses located in the Central Pittsburgh area near the Lawrence Convention Center and Three Rivers Stadium.
Greater Pittsburgh
We offer our ATM services throughout the Pittsburgh metropolitan area, in cities such as Allegheny, Monroeville, and others.
Northern West Virginia
Our ATM installers and technicians travel to northern West Virginia area, including Morgantown and Fairmont.
Surrounding Communities
We service all of the areas surrounding the Greater Pittsburgh area, including Monaca, Uniontown, Belle Vernon, Beaver Falls, North Huntington and others.
Eastern Ohio
Our ATM company services the Ohio communities that border West Virginia and Pennsylvania, including Steubenville and others.
Pittsburgh Airport
We provide ATM placements for hotels and other establishments near the Pittsburgh International Airport (PIT).
Washington PA
Prineta provides ATM services to the southwest of Pittsburgh in Washington County and Allegheny County.
Our Pittsburgh ATM service area covers approximately 19,000 square miles in Pennsylvania, Ohio, West Virginia and Maryland.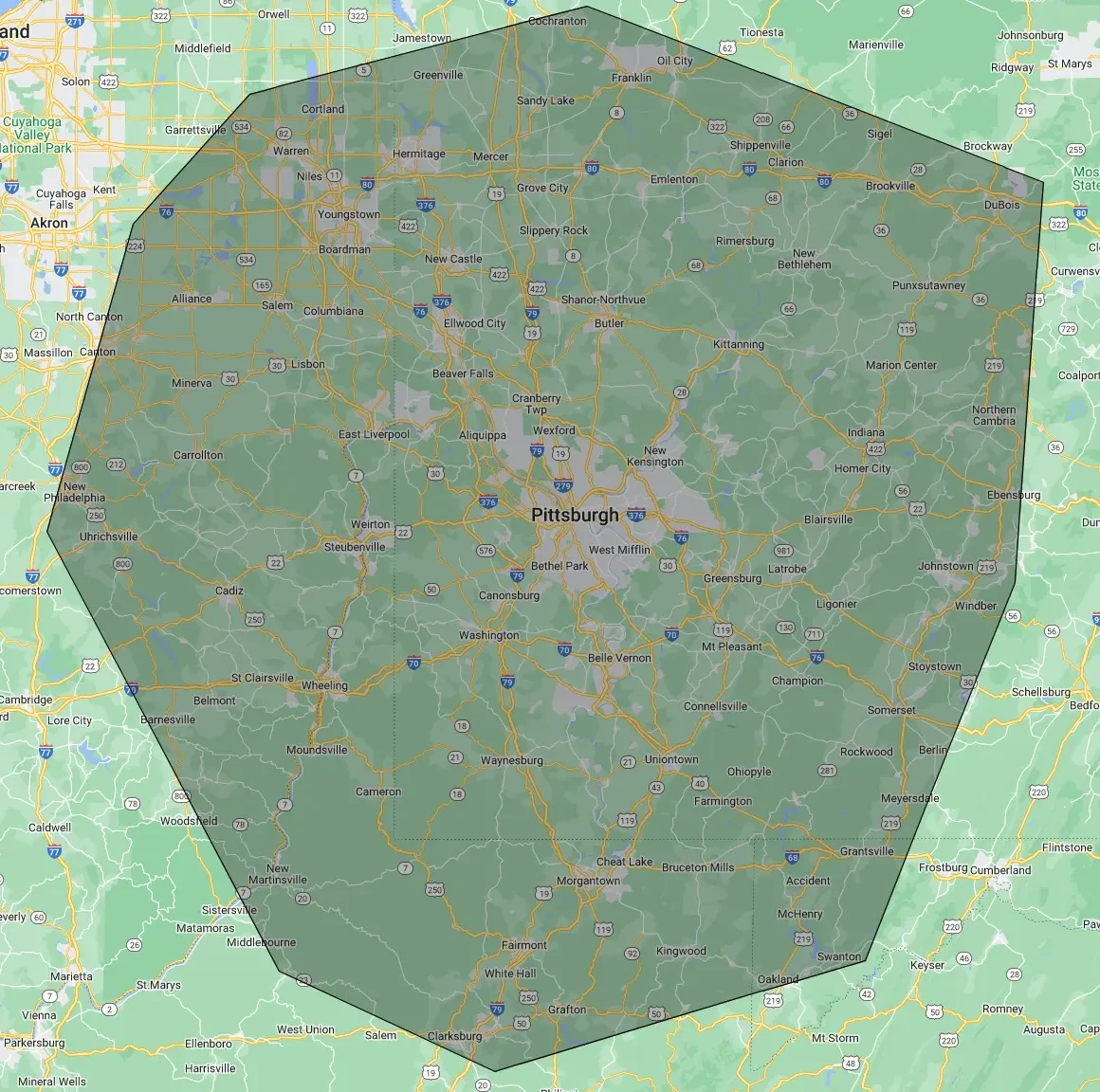 Local ATM Services in Pittsburgh
Prineta has local ATM technicians and cash loaders in Pittsburgh. If you're interested in our ATM services we can have one of our local agents come check out your establishment in person and talk to you about making a deal.
Request a Proposal
If you are interested in getting an ATM for your business(es) in Pittsburgh area, please contact us by filling out the form below and tell us what exactly you are looking for or just call our office at 1-800-951-9533 for more information.