If you are looking for a full service local ATM company in the greater Kansas City region, then you have come to the right place. We are a private non-bank independent ATM operator headquartered in Overland Park, KS offering ATM services anywhere within a two-hour drive of Kansas City.  Our primary specialty is free ATM placement with installation, management and cash loading for qualified locations but we also sell new and used ATMs with ATM processing, and offer ATM repair and maintenance services.  We have several different models of ATMs for sale and sell ATM accessories.
Kansas City ATM Service Area
Providing ATMs All Around Kansas City
We service all the major KC suburbs and towns surrounding Kansas City 
Kansas Side: Overland Park, Kansas City (KCK), Olathe, Shawnee, Lenexa, Leavenworth, Leawood, Prairie Village, Gardner, Ottawa, Lansing, Merriam, Lawrence, Bonner Springs, Village West, Topeka, Lawrence, Ottawa, Manhattan, Junction City, Salina, Wichita, Winfield, Atchison, Emporia, and more. 
Missouri Side: Kansas City (KCMO), Independence, Lee's Summit, Blue Springs, Liberty, Raytown, Gladstone, Grandview, Belton, Raymore, Grain Valley, Excelsior Springs, Harrisonville, St. Joseph, Warrensburg, Columbia, Clinton, Sedalia, Moberly, and more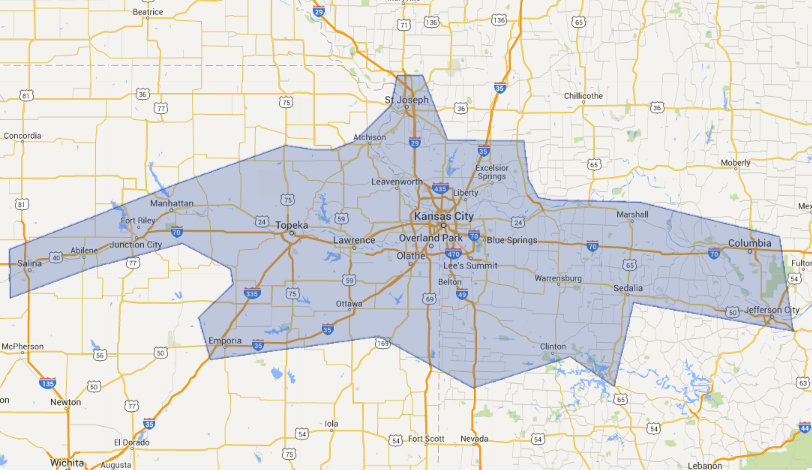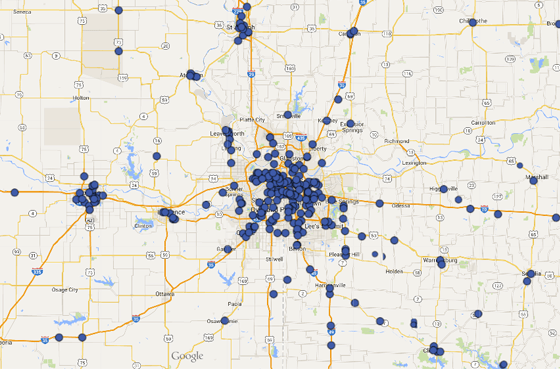 Together with our extended team of technicians, we service 700+ ATMs in the greater Kansas City area that spans from Topeka and Lawrence to the west, to Leavenworth, Platte City, and Liberty in the north, to Blue Springs and I-70 east, and in the south from Warrensburg to Ottawa.  Our extended service area expands further north to St. Joesph, MO and further east/southeast to offer ATM service in Columbia, MO and the Table Rock / Lake of the Ozarks area, then to the south to Wichita, KS and Joplin, MO.
While there are a handful of capable ATM vendors in the area, we believe you will find that Prineta is the overall best choice for your ATM service needs.  We have the people, experience, scale, money supply, and insurance needed to not only meet but to exceed your requirements.  As the ATM provider at Bartle Hall Convention Center, Sporting Park arena, and Azura Amphitheater (formerly known as Sandstone) we understand the needs of large crowd venues; large load amounts, multiple machines, and less than 1 hour on-site response times during scheduled large events.  We probably do more big events than any other ATM company in the city.  We have an impressive list of references that include several national hotel brands, a busy shopping mall, an airport, a college football stadium, a large multi-story student housing building at a D1 university, a downtown condo, Westport bars, P&L area nightclubs, and more.
Local Kansas City ATM Company
Headquartered in Overland Park, KS, we have been providing ATM services in the greater Kansas City region since 2009.  We have a good reputation and recently earned the prestigious A+ Rating with the BBB.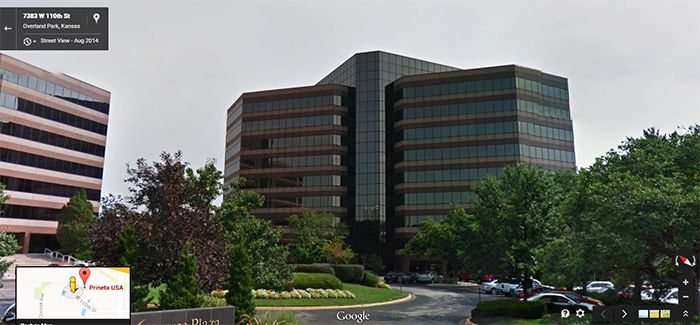 We have a local Kansas City office located at:
Prineta USA
7300 W 110th St
7th Floor
Overland Park, KS 66210
800-951-9533
Mobile ATMs for Events Around Kansas City
We are the provider of ATMs for Kansas City's biggest events. We provide event ATM services for huge music festivals and concerts, racetracks, fairs, air shows, convention center events, expos, downtown holiday celebrations/parades, and much more. 
We have steel ATM kiosks which can be moved around and left outdoors for several days at a time, or we can provide standalone ATMs covered by an awning/tent which can be setup for short-term events. 
We will bring out our ATMs to your event at no cost obligation to you. Our mobile ATMs can communicate wirelessly, so all we need is a standard electrical outlet. We can run an extension cord several yards to wherever you need the ATM. In some cases we can even set up a generator to power the mobile ATM(s). 
Contact us for a list of big-name event ATM references in Kansas City.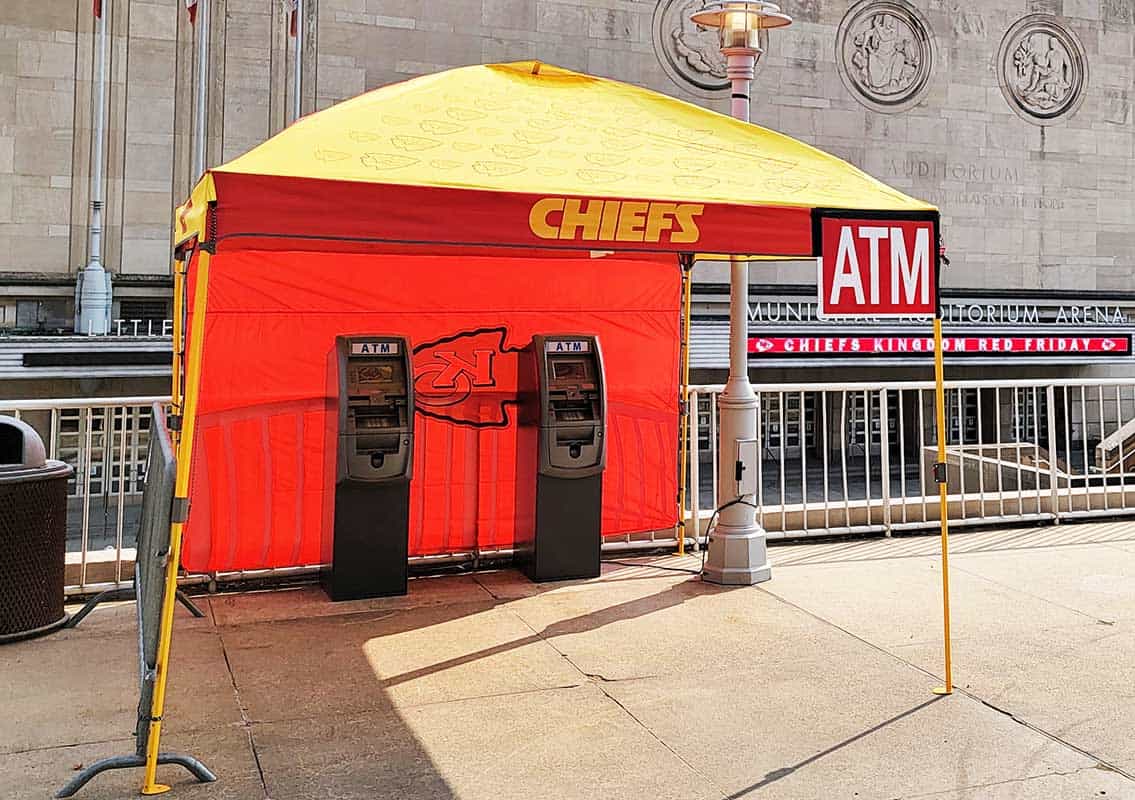 Request a Local Kansas City Site Visit
If you'd like to meet with a representative from Prineta we'd be more than happy to send someone out to your location to speak with you in person about our services. Usually a local employee can come out same-day or next-day to speak with you.