Looking for the best hotel ATM company in America that offers free ATM placement with armored truck delivered and insured load cash nationwide?  Interested in how you can get a larger percentage of the surcharge revenue when you load it?  Or simply just want to buy a new ATM for your hotel?  You've come to the right place.
Welcome to Prineta.com, the hotel ATM experts that make ATMs for hotels EZ.  We have the experience deploying ATMs nationwide and know what is required to maintain a reliable and profitable high volume hotel ATM machine.  We work with independent franchisees of Holiday Inn, Clarion, Hilton, Sheraton, Ramada Inn and other large chains; we can help you.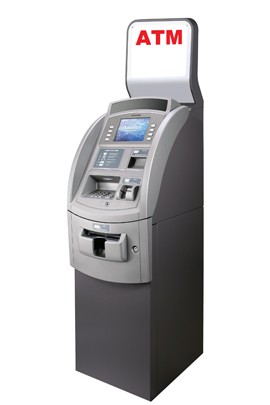 Option 1 – ATM Placement
Want an ATM for your hotel lobby but don't want to buy one or hassle with loading or maintaining it but still want a piece of the action?
That's what we specialize in. If you have a busy, high volume hotel lobby that can do more than 150 transactions per month, we will place an ATM for you for free, nationwide.  We will handle everything for you.  We will buy the ATM, usually a Hyosung 1800, have it securely bolted to the floor and programmed by an experienced technician in your area that is part of our nationwide network of installers, set up the ATM processing, load it with plenty of cash to meet the needs of high volume hotels, cover it under our insurance, and provide a 1-800 number for any service, repair, and maintenance needs.
If you like free money but don't want to do anything, then this is the deal for you.
The free ATM placement program is our most popular; it features no upfront costs or investments with turnkey managed ATM services for hotels.
The program includes:
Armored Truck Cash Replenishment – Nationwide.
A Piece of the Action – Healthy Revenue Sharing
Free Online Reporting – Watch the Money Stack Up
Have a chain of hotels and need a company with the cash reserves to serve all your locations?  We can do it.  We have cash logistics relationships with Brinks,Dunbar, Garda, and Loomis to form a nationwide footprint.  We respond to corporate RFPs all the time. No deal is too big.
Note – The free ATM placement program is only available for qualified locations where 150 transactions per month can reasonably be expected. Small motels outside urban metro areas may not qualify.
How much money can you make if we place the ATM?
It all depends on transaction volume.  The more transactions the more you make. For most hotels we set up a tiered schedule.
Option 2 – ATM Partnership 
Want more of the pie?  If you load it, we will buy and manage the ATM and split the surcharge revenue with you.
For most locations, the deal is 50-50 but if we have to get competitive to win your deal, we will.  This is a popular program for independently owned and operated hotels that don't want to purchase and maintain an ATM but don't mind loading the cash.  For busy hotels with more than 300 rooms, loading the cash is probably worth it. Loading is actually pretty easy.  During slow hours, just count the cash, load it into a cash cartridge, enter the amount loaded into the journal, load the cartridge, and close the safe.  It only takes 10 minutes.
We still manage and maintain everything.  If anything ever happens, we will send a service technician to fix the problem.
Sounds good… but how much cash will you need?
It all depends on the number of transactions and the average withdrawal amount.  For hotels, the average withdrawal is around $60, so if you have 500 transactions in a month, then you will need around $1000 per day.  But since it takes 48 hours for vault funds to be redeposited back into your account, the minimum you will need is about $4000 in cash total if you load every 4 days and choose daily deposits.
If you have more transactions or the average transaction size is larger, then you will need a little more.  If you don't want to load every 4 days, then you need to calculate the average daily withdrawal amount and multiple it by the number of days in between loadings.  So keeping with your example, if you want to load weekly instead of every 4 days, then you would need around $7000 in cash on hand.  Weekly deposits are also an option instead of daily; the daily deposits can be a bookkeeping nightmare.
If you don't have that kind of money, don't worry… the free ATM placement program is always an option where we take care of the load cash.
If you have some cash to work with, the partnership program is probably your best bet.
Some days, especially weekends, will require more cash than others but it averages out.  And to make life easier, we offer automatic notifications when the cash levels run low so you don't have to keep checking it all the time or wait for a guest to tell you the machine is out of cash.
As with all of our ATM programs, free online reports is also available so you can watch the money stack up.
If you like making money with little effort and can bring some cash to the table, then this is the deal for you.
If you load the cash, when will you get your money back?
Funds are redeposited back into your bank account within 48 hours.
Option 3 – Buy and Own the ATM
Cash is not a problem and you would rather buy an ATM and make 100%?
We can do that too.  We sell nice looking, reliable Hyosung 1800SE ATMs for between $2375-$2525 installed (depending on location), nationwide, with training and a 1 year parts and labor warranty; electronic key, ATM topper light up sign, and ATM window sign included.
We are an authorized Nautilus Hyosung master dealer/distributor with nationwide installation services.
Discounts and more aggressive pricing available for large orders.
We make buying an ATM easy. We will program everything for you, ship it with insurance, and help you find a local installer through our network of certified installers.  Once installed, we will train you and your staff on the day to day operations of maintaining an ATM and provide 24 hour help desk support in case you have any problems. As with our other options, online reporting and low cash notifications are free.
How much money can you make if you own and load the ATM?
With this option, you make the entire surcharge and can set the surcharge to whatever you want.  If you set the surcharge to the average for the hotel and lodging industry, $2.50, and process 350 transactions a month, the surcharge revenue you would earn is $875.  Most good locations can make their original investment back in three to six months.  Not a bad investment if you are willing to put in the time.
What if you need service under this model?
The standard service charge is $125 per visit.
Be forewarned…
We would be happy to sell you an ATM but be forewarned that maintaining it takes quite a bit of cash and dedication.  It is like having a pet; it needs food and water regularly.  Loading it all the time can be a hassle; that is why most hotels prefer the free ATM placement option or the 50-50 deal but the choice is yours.
If you want to make all the money and are willing to put in the work, this is the deal for you.
Which option is best for you?  Let's talk.