First Data Independent Sales Agents
Have a point-of-sale system (POS) or other software that only accepts credit cards through First Data?  Need a First Data merchant account on the Omaha, North, Nashville, South, or BuyPass platform?  We can help.  We are First Data Independent Sales Agents with access to all First Data programs and platforms.  We are an independent sales agents and can set up accounts on First Data North (Cardnet), South, Nashville (Envoy), Omaha and BuyPass (Concord/Atlanta).

First Data Systems Integration Professional Consultants
We have integrators on staff that can help reprogram and configure First Data certified point-of-sale systems nationwide. First Data is integrated into many third-party payment processing solutions serving restaurant and quick service, hospitality, retail, supermarket, petroleum/convenience stores, and e-commerce.  First Data tested and certified point-of-sale systems (POS) need First Data merchant accounts.  As First Data independent agents, we can set you up with an account with personalized service.   Our sales agents are experienced with the more complex needs of large merchant accounts with unique requirements.
First Data Software and Terminal Application Development
Need help with an integration or development project involving First Data systems?  We can help you with that as well. We work with businesses interested in integrating current software systems with First Data or developing new systems with terminal application development requirements.  Experience matters in the payment industry.  Work with an expert.  Work with Prineta.
First Data is the 800lb Gorilla in the Industry
First Data is the largest credit card processing company in America by a wide margin.  Due to scale advantages, First data is ideal for large and medium-sized merchants and can typically offer the lowest rates in the industry.  Walmart and Sam's  Club use First Data.
First Data is a global technology and payments processing leader, serving more than 6 million merchant locations, thousands of card issuers and millions of consumers worldwide. Whether the choice of payment is a gift card, a credit or debit card or a check, First Data securely processes the transaction and harnesses the power of the data to deliver intelligence and insight for its customers.
Financial institutions, large and small businesses as well as government agencies rely on First Data to empower them to build stronger, more profitable customer relationships as commerce continues to transform.
Today, advances in processing technology enable us to learn from each transaction. And by harnessing the power of that data, we help our customers grow their businesses and take advantage of new market opportunities.
Our innovations in secure infrastructure, intelligence and insight empower our customers to move beyond "electronic payments" to embrace data-driven commerce, which incorporates data intelligently into every transaction.

Three Pricing Options Available
True Interchange Plus Wholesale Inter-Bank Rates
Flat Rate Based on Average Ticket
Tiered Beginning at 1.49% + $0.20
We offer very competitive interchange plus pricing with no annual fees and NO TIN/TFN fees at this time.  When establishing our relationship with our First Data processor we focused on finding a partner that doesn't charge bullshit fees, that can offer the lowest net effective rates for our clients, and has an A+ rating with the BBB.  We have been placing merchants with our partner for over two years no without a single complaint.  What our clients like best is the net effective rate and no issues.  The net effective rate is the total credit card sales volume divided by the total merchant account fees.  The statements outline the interchange rate for every card type so it is easy to see exactly how transactions are qualifying.
Visa, MasterCard and Discover set the rates in the marketplace called True Interchange.  Currently, there are over 220+ different interchange levels based on card types and how transactions happen according to risk levels.
Our ISO partner will extend the most cost effective affective wholesale pricing program to clients of Prineta.  A true interchange pricing program where you only pay the TRUE interchange cost for each card type plus a small surcharge on top of interchange.  For the educated buyer, this is almost always the best deal for the merchant.
Compare to Sam's Club
Sam's Club offers a very attractive Signature Debit rate to get your attention then tries to graze right over downgrade fees:
Mid Qual: 3.64%
Non Qual: 4.14%
Downgrade Transaction Fee: $0.10
Statement Fee: $4.50 (Waived)
Termination Fee: $90 to $500
Equipment Wedge: $179.00
Set-up Fee: $129.00
Monthly SW Fee (FDR Global Gateway): $25.00
If you would like a savings analysis proposal, just ask.
Who is Prineta?
At Prineta, we are expert payment consultants; we can help merchants compare credit card processing companies with guidance on what to look for when choosing a credit card processing company, and select the right payment partner.  We do the work so you can enjoy the savings and good experiences.  Think of us like an insurance agent that will understand your needs then recommend the best insurance company and write the policy as an independent agent of the largest names in the industry that everyone would recognize.  We do the same thing in the payment acquiring industry.  For retail, restaurant, and card-present merchants we typically recommend First Data although we also write business for Global merchant accounts and TSYS merchant accounts with different partners.
Recommended First Data Partner Program
Over 12 years experience in credit card processing.  Educated professionals that are current on the latest industry trends, standards, and guidelines.  Cost effective credit card processing with the highest level of customer service 24/7.
True Interchange – All Interchange Levels
No monthly minimums

No annual fees

No application fees
No batch fees
No set-up fees

No long term commitments 

No termination fees
Low statement fee

Next day funding

Special pricing for large merchants

Outstanding 24/7/365 customer service and support

Free Statement Analysis
Benefits of a First Data Merchant Account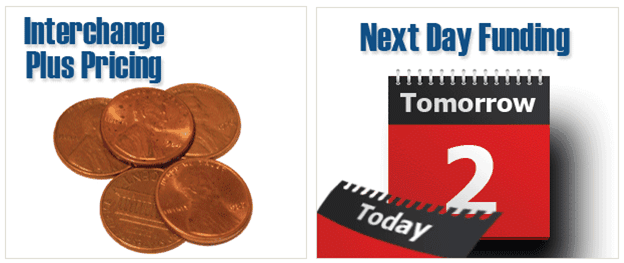 Everyday low rates; 

TRUE interchange plus wholesale platform pricing

(including regulated debit rates) or 1.49% + $0.20 per transaction on retail card-present debit transactions with an average ticket up to $350.
Next day funding; get your money faster and accelerate your cash flow
Experienced agents; with a team average of 8 years experience on large accounts
Simple and affordable compliance with all card industry standards
Dependable and cost-effective discount payment processing solutions for any business
Highly secure and reliable processing solutions with 24/7/365 merchant support
Payment Solutions for All Industries
Retail Stores, Dry Cleaners, Liquor Stores, Salons, and Others
Grocery Stores, Corner Markets, and Supermarkets
Full Service and Quick Service Restaurants
Bars and Drinking Establishments
Small Ticket Merchants
Hotels and Motels
Professional Services (Accountants, Doctors, Dentists, etc)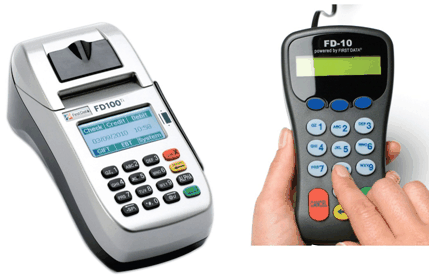 Service Available Nationwide
We provide service nationwide in all 50 states.  Available in New York, California, Texas, Florida, Illinois, Pennsylvania, Ohio, Michigan, Georgia, New Jersey, North Carolina, Virginia, Massachusetts, Washington, Indiana, Tennessee, Arizona, Missouri, Maryland, Wisconsin, Minnesota, Colorado, Kansas, Nebraska, Oklahoma, Iowa, and all 50-states.
First Data Goes Beyond the Transaction
At Prineta we believe business success lies in a deep understanding of the business and technology relationships between buyers and sellers, and between merchants and financial institutions. We look for every opportunity to help customers leverage more value from each transaction—developing new solutions to make them simpler, faster, safer and more rewarding. Solutions specifically designed to improve bottom line performance.
Our expert consultants and channel partners bring the knowledge, innovation, security and leadership businesses need to maximize value from their processing operations. Because in today's competitive world, it's not enough to focus on the transaction alone, you need to go beyond it.