Looking for a merchant account with local service in Kansas City?  Whether you want to switch processors or open a new merchant account, we can help you find the best merchant account provider in Kansas City.   We are payment consultants that work for merchants; not processors.   We will work with you to understand your business and your payment needs.  Then we will put together a customized solution perfect for you.  We take on the work of comparing the programs of competing merchant account processors for you.  Tell us what you need and we will recommend the best merchant account provider.  We do not believe in a one-size-fits-all approach.  We believe in personalized service.  We believe face-to-face business is always best.  We believe in keeping our business local in Kansas City and helping our clients grow their businesses.  To best meet our Kansas City clients' needs, we are independent agents of multiple merchant account companies.  Whether you are a retail merchant looking for next day funding or integrated processing with your POS, we can help.  We can set merchants up with a free virtual terminal, wireless terminals for trade shows, e-commerce, gift and loyalty programs and more.  For qualified Kansas City merchants we can offer month-to-month, no contract merchant accounts through one of our partners.  We have free and discounted refurbished credit card terminals.  If you are ready to open a new merchant account or switch merchant account providers to a local Kansas City based payments partner, contact us now.

Who will be your agent?  Meet Tanner Morton, the most experienced merchant services agent in Kansas City. 
Call 800-951-9533.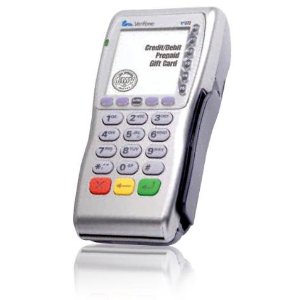 Choosing the best merchant account provider in Kansas City is an important decision.  We can help you choose the best merchant account that is right for you.  You need the lowest price; we have it.  You want no contract; we have that too.  You need a free terminal; we got you covered.
Why waste your time with dodgy telemarketers when you can do business face-to-face?  Know who you are doing business with.  We always provide personalized service to our Kansas City merchant account clients.  If you sign up for a merchant account with us we will give you our personal cell phone numbers.  You call us if you ever have any problems.  That is service!
Obviously price is an important factor in choosing a merchant account provider – but it should not be the only factor you consider. There are a lot of less-than-reputable merchant services providers out there who will try to lure you in with low rates, then stick you with bad service or hidden charges.
We are proud of the service we provide.  We take great pride in offering real value.  Ask us for references and we will put you in touch with some of our current clients and community bankers that refer us to the best clients.
You need an educated and experienced agent on your side.  We work for you; not processors.  We want to be your friend in the payments business.  Contact Us!
Prineta is a payment processing consultant and independent sales agent for merchant accounts in Kansas City.  With experience and the right partner relationships we are able to meet just about any payment need.  There is not much out there we can't do.
We are based in Overland Park, KS (a suburb of Kansas City) and provide local, on-site service in Kansas City and the surrounding areas.  Within Kansas City we serve Overland Park, Leawood, Prairie Village, Olathe, Lenexa, Shawnee, KCK, Leavenworth, KCMO, Lee's Summit, Blue Springs, Independence, Liberty, Parkville, across the Northland and everywhere in between.  We are willing to drive up to 4 hours for the right opportunity.  With this radius, we can serve Columbia, Springfield and St. Louis MO, Des Moines IA, Omaha and Lincoln NE, Lawrence, Topeka, Manhattan, Salina, and Wichita KS, and Tulsa OK.
How Can We Help You?