Prineta recently purchased and transported several high-end financial-grade ATMs from a supplier in Nashville Tennessee back to our office in Overland Park, Kansas.
This acquisition is part of our newly developed program to provide larger ATM kiosks for our bank co-branding partnerships. Local/regional banks and credit unions who are wanting to fully outsource the management of their ATMs can now have large-scale island style ATMs deployed with their branding on it.
Most of the ATMs procured were the Hyosung 7600 series:
MX 7600T
MX 7600FFL
MX 7600I
MX 7600DR
MX 5600T
MX 5100T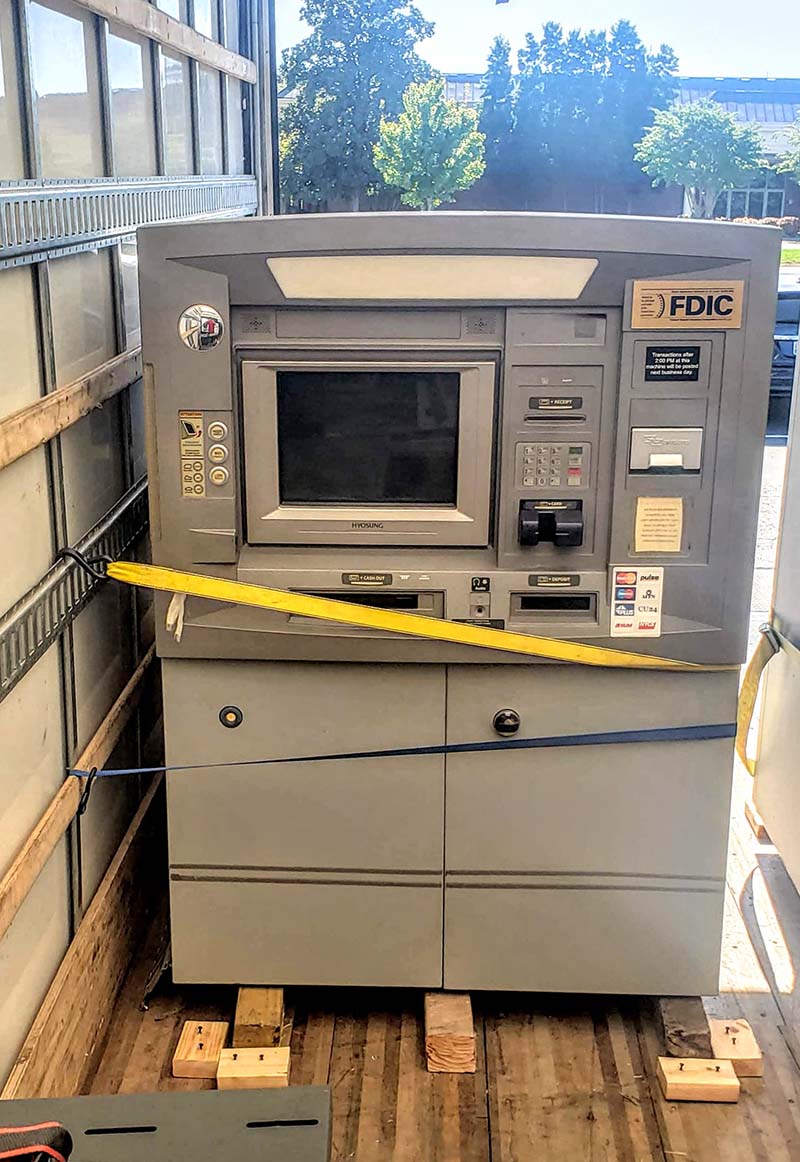 These ATMs are used for outdoor walk-up or drive-up use, often as an "island" in shopping center parking areas.
While some of these ATMs like the MX7600I can sit outside uncovered, other ATMs require a steel enclosure. Prineta is now partnered with a kiosk/enclosure manufacturer. If you're looking for a custom-branded steel enclosure for your bank ATM contact us today!