Having a difficult time getting approved for a merchant account and keep getting declined because your business has been classified as high risk prohibited business type?  We can help.  We place merchants with processors both domestic and international offshore that specialize in high risk merchant accounts that will approve high risk, exotic and unique situations.
Need help finding a high risk merchant account and getting approved?
We can help most high risk and prohibited business types incorporated in the United States, including eCig Wholesale Distributors, Nutra and wellness supplements, MLM organizations, affiliate marketers, direct response advertisers, purveyors of digital, and many more.  We also do EU e-commerce high risk merchant accounts for companies incorporated/registered in Europe.

We are experienced with Nutra health supplement merchants and know what it takes to get accounts approved.  The health, beauty and wellness sector known in the industry as "nutraceuticals" often has problems getting approved for credit card processing with most merchant service providers and need private placement underwriting assistance with the handful of banks that will accept these merchant accounts.
For some clients that cannot get a high risk merchant account, we also do high risk ACH processing accounts and instant eCheck conversion for lenders.
Health, Beauty, and Wellness "Nutra" Merchants are Accepted
The hottest thing in Nutra right now is the green coffee fat burner ever since it appeared on Dr. Oz.  Acai super fruit antioxidant dietary supplements are also very popular.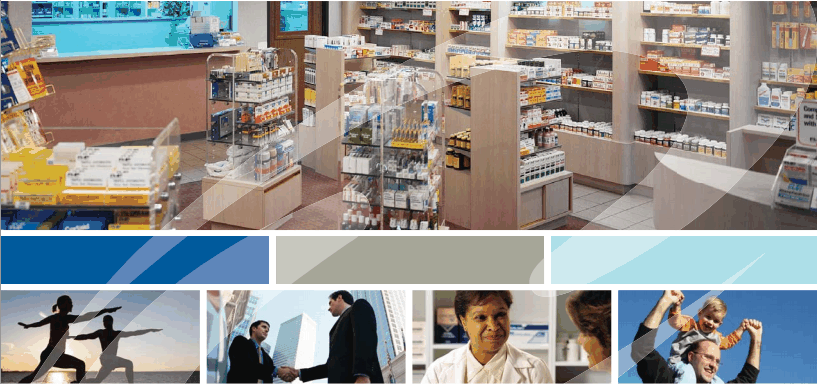 Energy, weight loss, anti-aging, stamina and other products that claim health and medical benefits can be approved.  This includes any vitamins, super foods, nutritional beverages, powders, nutrition bars, pills, colon cleanse, makeup, hair care, skin care, hair extensions, and more.  Nothing illegal though.
The health, beauty and wellness industry is driven in large part by demographics, with the massive boomer population seeking anti-aging products, which represent 25% of the overall market.  With boomers seeking to feel and look better, non-surgical cosmetic products promising improved aesthetics and a more youthful appearance represent the fastest-growing market segment.  Businesses in this sector need partners that understand what banks require and are able to set up multiple MIDs at multiple banks for continuity when sales exceed approved limits.
Online Subscription Business Models are Accepted
Merchants that sell online memberships with recurring charges are not accepted by most processors.  These are considered high risk due to historical propensity for chargebacks.  Stop getting declined and speak to an underwriting consultant that can place you with a bank that appreciates online memberships.  This includes file sharing, buying clubs, SEO internet marketing firms, identity theft monitoring, credit score checking and other companies that sell information.
Large Ticket E-Commerce Products Online are Accepted
Due to the processor risk of chargebacks, large ticket and high volume are considered high risk and avoided by most processors.  At Prineta, we have a different approach.  We look at each merchant on its own merit and really try to understand the business so we can help find ways to reduce the risk profile and get accounts approved.
Just About All E-Commerce Products Sold Online are Accepted
This includes electronics, luxury items like watches and jewelry, imported retail goods, fashion and clothing, software and more.  We understand the unique needs of e-commerce merchants and can help licensed businesses with verified fulfillment orders.
Travel Industry Companies and Timeshares are Accepted
Travel agencies, vacation packages and timeshares.  All of these can be approved.
Free Trial E-Commerce Sales Techniques
If you sell online and offer one time sales, or any type of trial offers or negative option selling methods, then this is considered high risk and classified as a prohibited business type.  Most banks won't accept businesses that use these techniques but we can help get you approved.  You probably just need a little coaching to manage the risk.  
Electronic Cigarette Merchants are Accepted
Another hot prohibited business type right now is e-cig.  Merchants that want to sell electronic cigarettes online or retail need to find a bank that knows the industry and appreciates these accounts.  We can place you directly with banks that accept e-cig.
Telephone Order Direct Response Advertisers are Accepted
If businesses do not have websites but sell over the phone through telemarketing or advertising offline through radio or magazines where people are calling in for the product can be accepted.  This includes one time sales, recurring, and continuity.  We offer several virtual terminals or if you have one you already like, we can use that.
Multilevel Marketing Companies are Accepted
These require good financials but all types of MLM companies can get approved for a high risk merchant account.  Nutra MLM is probably the best.
All Shopping Carts and Payment Gateways Supported
Since we work with multiple merchant acquiring processing banks, we can place accounts on all the major platforms and support all shopping cards and payment gateways.  No need to change your shopping cart, we can help you get set up with a merchant account and gateway that works with your current shopping cart.
Many of our high risk accounts use NMI but some also use Authorize.Net or eProcessingNetwork.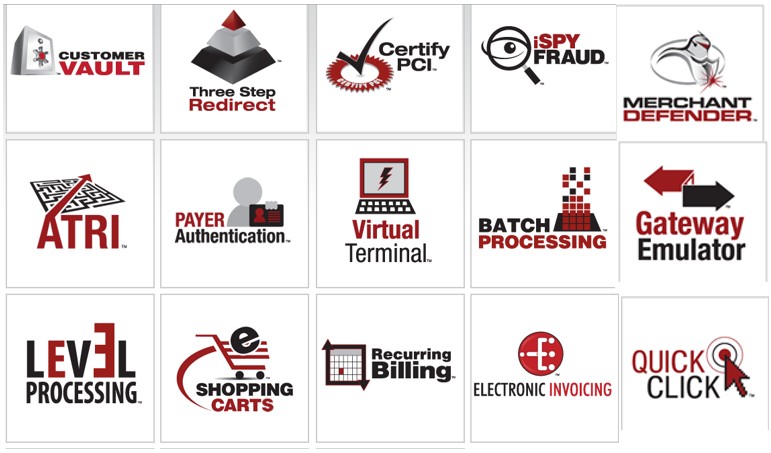 When are Rolling Reserves Required?
When the chargeback risk is too high and it can be off-set by having cash on hand to manage the potential of a spike in chargebacks. The reserve can be static and ongoing, or rolling –usually a 6 month rolling but it completely depends on the bank, and the risk presented by the merchant.
What is Required for a High Risk Prohibited Business Type Merchant Account?
You Must Have a Good, Legimate, Legal Business
You Need Good Paperwork
Don't Try to Lie, We Verify
And Your Website Must:

Clearly Present the Product and What it Does
Clearly Present the Pricing for What and How Long
Disclose Clearly Laid Out Terms and Conditions
Have a Privacy Policy
Support the Languages for the Countries You Sell
Have a Working Customer Service Phone Number
Everything is case by case; we usually look at it and will provide direct feedback.   Don't already have terms and conditions, privacy policy, or refund policy?  No worries.  We can help you with these. We offer free consulting and can help you get your paperwork in order and make your site compliant.
What is Required to Apply?
When applying, please send the following list of documents all together in one package to highrisk[at]prineta.com as soon as possible. Once all required documents are received, we will complete an application on your behalf. After you sign the application we will send the entire package to the processing bank.
***If the bank has everything they need it should only take a few days to get a response***
Required Documents
-Blank voided check (must match bank statements) –if you do NOT have an imprinted non-starter check, please supply a bank letter stating your business name, account number, and routing number is in good standing
-Incorporation papers & business license – we need 2 legal documents; SS4 (EIN paper from the IRS), Articles of Incorporation/ Organization, state or federal business license, etc…
-Clear copy of driver's license or passport – one from each signer
-Business summary – Please provide us with a short business summary of how you plan to take credit cards. Please include your processing criteria, such as purchasing options, refund policy, and if you plan to take credit cards by phone, over the internet or in person. This is very important to provide us so our underwriters can move your application through more quickly.  A traditional business plan is not needed, but if you have one that will be also very helpful.
-3 months credit card processing statements – If you have never processed please disregard this request
-3 months recent bank statements – If you have a business bank account please send the last 3 months statements for that account. Please include ALL pages, even if they are blank. If the first page says "page 1 of 3" we need all 3 pages. If you do NOT have a business account please send the three months of your PERSONAL statements, same rules apply. If you recently opened a business account and do not have three months' worth of statements, send what you DO have for the business account, along with THREE months from your personal account. The bank needs to see a history of the business and/or the signer.  This will help you get approved.
-Tax return – Not always required but often times the banks request recent signed and filed returns. If you have not filed yet this year due to an extension or any other reason, please send last years' return. We would prefer your business tax return but if your business started this year or you are a sole proprietor, please send your personal return. If for some reason, this is not available we can submit your application without it.  However, please keep in mind that it may be asked for later and an approval may be subject to compliance.
It is important to get back as much documentation as possible for the approval process. Please note that the more information you supply the bank, the faster you will get an approval.
So, What is the Story with Prineta?
We are experienced payment consultantsand private banking professionals.  We started out as independent agents doing all of our own deals but as we have grown we have had to change our model; in order to continue providing exceptional levels of service expected with more and more clients, we now place merchants directly with specialty processors that meet our strict provider vetting requirements.  That means there will be no middlemen or brokers and you will work directly with the underwriting department.  Our partners with whom you will be working with have 40+ direct bank relationships, both domestic and offshore international and maintain an excellent track record of merchant satisfaction.  After all, that is what is most important. We aren't going to send your information to a bunch of sales dogs so they can all hound you; we are going to introduce you to a seasoned private banking specialist in the underwriting department that we know will be able to take good care of you. Heads up.  We ask direct questions and get down to business.  We keep it real.  We know fraud when we see it and don't waste time with knuckleheads.  The niche market we have is in servicing growing organizations with unique needs and creating turn-key solutions for all possible scenarios. We strive to help merchants that everyone else turns down and are proud of our high acceptance rate.  We are focused on ensuring our clients' needs are met and we do everything possible to help them be successful.  When we solve problems and take care of our clients we build loyalty and our business grows.  That's our win-win philosophy.
 Set an Appointment with Underwriting
Include the best number to reach you and the best time to talk. You won't talk to a salesperson, you will talk directly to underwriting.
Ask for High Risk.