In the process of upgrading your Comdata hardware and software and need an approved First Data BuyPass merchant account for Comdata processing?  We can help.  We are First Data BuyPass Independent Sale Agents that specialize in Comdata merchant services and payment solutions on for truck stops.


As  you know, Comdata is a leading provider of point-of-sale (POS) and payment terminal solutions designed to help truck stops and convenience stores better manage their business. While Comdata can provide a full suite of technology you still need a certified BuyPass merchant account. Or that's what we hear from many truck stop fuel marts anyway.
The First Data BuyPass merchant accounts supports the integrated point-of-sale POS for truck stops that need diesel transaction authorization and processing, payment terminals for the fuel island, payment terminals for unattended fueling locations, and cardless fueling solutions for truck stops.
As First Data independent agents, we can set you up with an account with personalized service. Our experienced merchant consultants specialize in the more complex needs of large merchant accounts with unique requirements.
With our Buypass program, you will enjoy very competitive interchange plus pricing with no annual fees and NO TIN/TFN fees.  With this program you only pay the TRUE interchange cost for each card type plus a small surcharge on top of interchange.  The statements outline the interchange rate for every card type so it is easy to see exactly how transactions are qualifying.
True Interchange – All Interchange Levels
No monthly minimums
No annual fees
No application fees
No batch fees
No set-up fees
No long term commitments
No termination fees
Low statement fee
Next day funding
Special pricing for large merchants
Outstanding 24/7/365 customer service and support
Free Statement Analysis
 Benefits of a First Data Merchant Account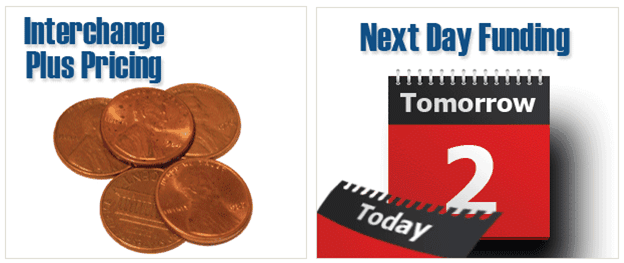 Everyday low rates; TRUE interchange plus wholesale platform pricing (including regulated debit rates)
Experienced agents; with a team average of 8 years experience on large accounts
Simple and affordable compliance with all card industry standards
Dependable and cost-effective discount payment processing solutions for any business
Highly secure and reliable processing solutions with 24/7/365 merchant support
Accept Fuel Fleet Cards
Boost your sales with the ability to accept fleet cards; Wright Express (WEX), Voyager, FleetOne, Fuelman, MultiService Fuel Card and others.

24/7/365 Help Desk
Any time you need help, First Data will have someone available to answer the phone for whatever you need whenever you need it.
Online Reporting
Access to all of your batches, transactions and deposit information is available online for free.
We Work for You
Prineta is complete payment solutions provider for truck stops, gas stations and convenience stores; everything you need from one experienced provider.  We work hard for our clients to solve problems the most inexpensive way possible.
Whether you are looking to switch merchant services due to pricing or poor service issues or if your station upgrading Comdata software, we can assist you.  We have two truck stop and petroleum merchant account consultants with extensive experience available to help.  One phone call and one point of contact for all your needs.
In addition to integrated pay-at-the-pump and c-store processing, we also offer a programs for selling prepaid Visa cards and wireless top-ups and utility bill payments, as well as ATM sales and service for convenience stores.
Service Available Nationwide
We provide service nationwide in all 50 states.  Available in New York, California, Texas, Florida, Illinois, Pennsylvania, Ohio, Michigan, Georgia, New Jersey, North Carolina, Virginia, Massachusetts, Washington, Indiana, Tennessee, Arizona, Missouri, Maryland, Wisconsin, Minnesota, Colorado, Kansas, Nebraska, Oklahoma, Iowa, and all 50-states.


Have a Question?  Request a Proposal.
800-951-9533 – Ask for First Data BuyPass Comdata Merchant Account