Need some help finding the best restaurant POS systems for you?  You've come to the right place.  We can help you select the best retail or restaurant POS for your unique situation and needs.  We are integrated POS and processing experts.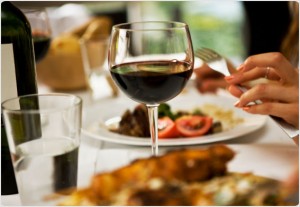 As you begin planning, ask yourself the following questions.
How many POS stations do you need?
How many cash drawers do you need?
How many receipt printers do you need?
How many kitchen and bar printers do you need?
Do you need a back office server?
How much money do you want to spend?
What features you do really NEED?
We recommend impact (dot-matrix) printers over thermal printers for kitchens and bars because their loud printing alerts cooks and bartenders that an order is coming through and because tickets printed on thermal paper become unreadable when exposed to heat.
You typically don't need a server unless you have more than 4 stations.
Get answers to all these questions ready before you go out asking for quotes from POS companies so you can compare apples to apples.
Go for the all-in-one combined touchscreen computer
An all-in-one is more stylish, there fewer wires in the way and it requires less space.  The costs have come down quite a bit in recent years and fanless models are not super expensive.
Be sure to ask if there are any payment software fees
Some restaurant POS systems charge fees to use non-endorsed credit card processing companies.  These software gateway fees can be expensive so watch out for those.  The best thing is to use an 'endorsed' or 'certified' merchant account then you won't have to pay the extra fee.
Prineta sets up merchant accounts on First Data, TSYS, Global, and Paymentech — all the major platforms — so we can support nearly all restaurant POS systems out there.
Prineta Recommends Digital Dining and Dinerware
These two restaurant POS software packages are field proven and offer outstanding value.  We have had good experiences over the years with these two systems.
Dinerware restaurant POS software is better for smaller bars and restaurants with 4 or fewer stations — it is easy to use, rock solid stable, and affordable — not over complicated.
Digital Dining restaurant POS software is better for larger restaurants that more than 4 stations — it is powerful and highly customizeable and features field proven iPad or iPod table ordering.
Prineta Can Help You Select the Best Restaurant POS System
We can provide personalized service to help you select the best POS system for your restaurant needs and integrate credit card processing with PCI 2.0 compliant encrypted transactions (if available).
Based on your unique situation, we can provide recommendations and guidance on which systems are best for you based on our years of experience selling and supporting restaurant POS systems.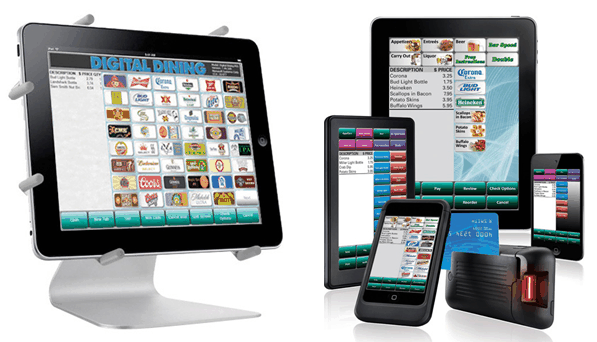 Local On-Site Tech Support Available in Kansas and Missouri
From the POS support office based in Independence, Prineta can provide local, on-site service in Kansas City and the surrounding areas.  Within Kansas City we serve Overland Park, Leawood, Prairie Village, Olathe, Lenexa, Shawnee, KCK, Leavenworth, Lee's Summit, Blue Springs, Independence, Claycomo, Liberty, Parkville, across the Northland and everywhere in between.  We are willing to drive up to 4 hours for the right opportunity.  With this radius, we can serve Columbia, Springfield and St. Louis MO, Des Moines IA, Omaha and Lincoln NE, Lawrence, Topeka, Manhattan, Salina, and Wichita KS, and Tulsa OK.
Request a Free Consultation