The ATMIA (ATM Industry Association) has an annual US conference and expo every year which is the largest ATM-related event in the world.
Prineta is a proud ATMIA member and conference participant. This year the event took place at Loews Sapphire Falls Resort in Orlando, Florida.
An interview with Tanner Morton of Prineta about his experience at the 23rd Annual ATMIA Conference this year in Orlando. 
How was the conference this year?
It was great! I met with a lot of our partners and technicians from around the country and spoke with the representatives from the major ATM manufacturers we work with like GenMega and Hyosung.
Did you see anything new or exciting? 
GenMega had a really nice section with several ATMs and kiosk options on display. At the front and center of their section they had their new multi-functional "GenMega Gemini" kiosk. That machine is really amazing, it has multiple functions like crypto, bill payments, and sports betting options. Not to mention it is beautiful with it's huge 22-inch touchscreen display! Looking forward to getting one of these.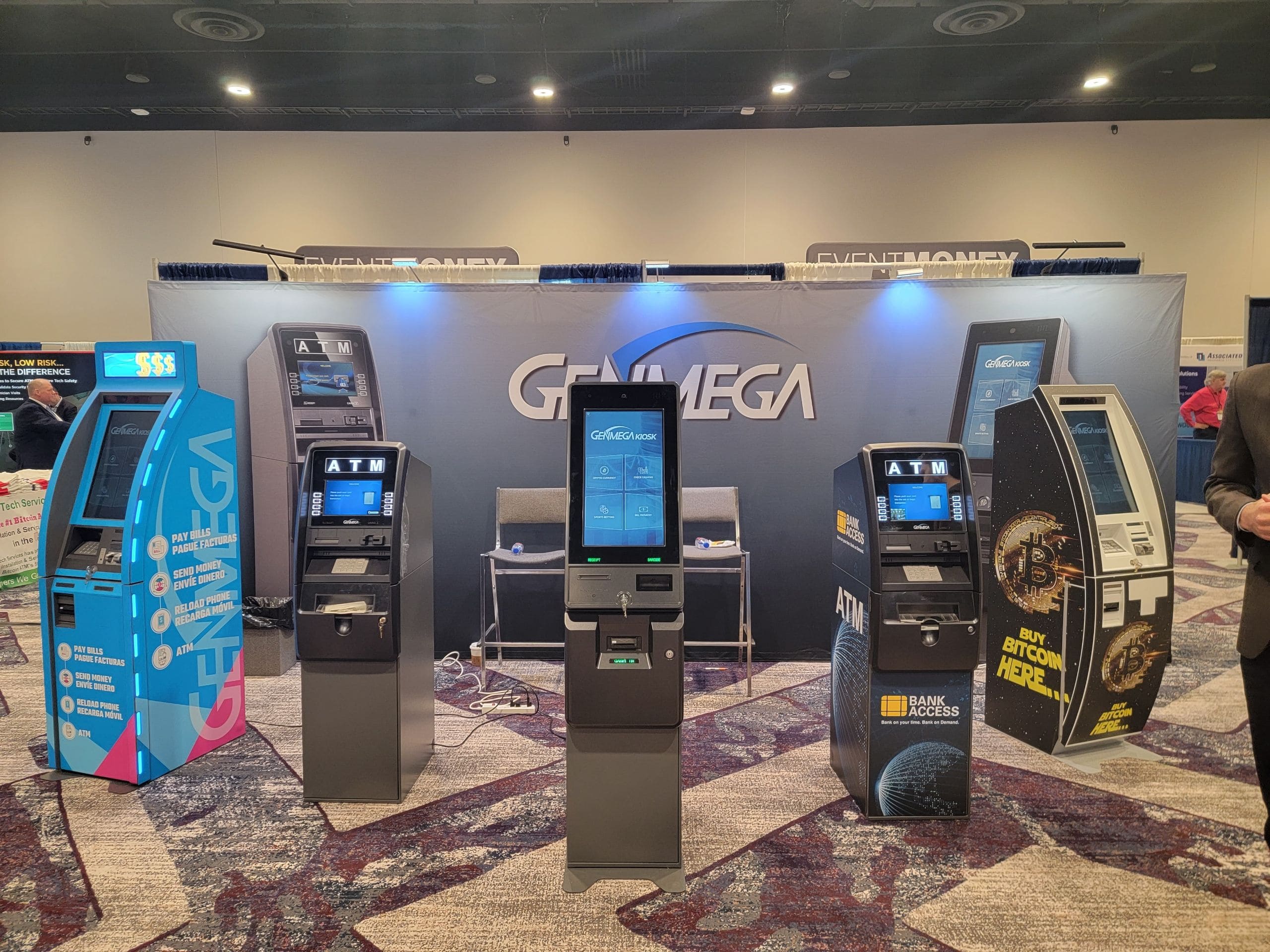 Hyosung had a big section with their ATMs and Kiosks wrapped in white custom branded vinyl wraps. Was very inspiring. It looked nice but I didn't hang out there for too long as there were several people speaking with the representatives there when I stopped by.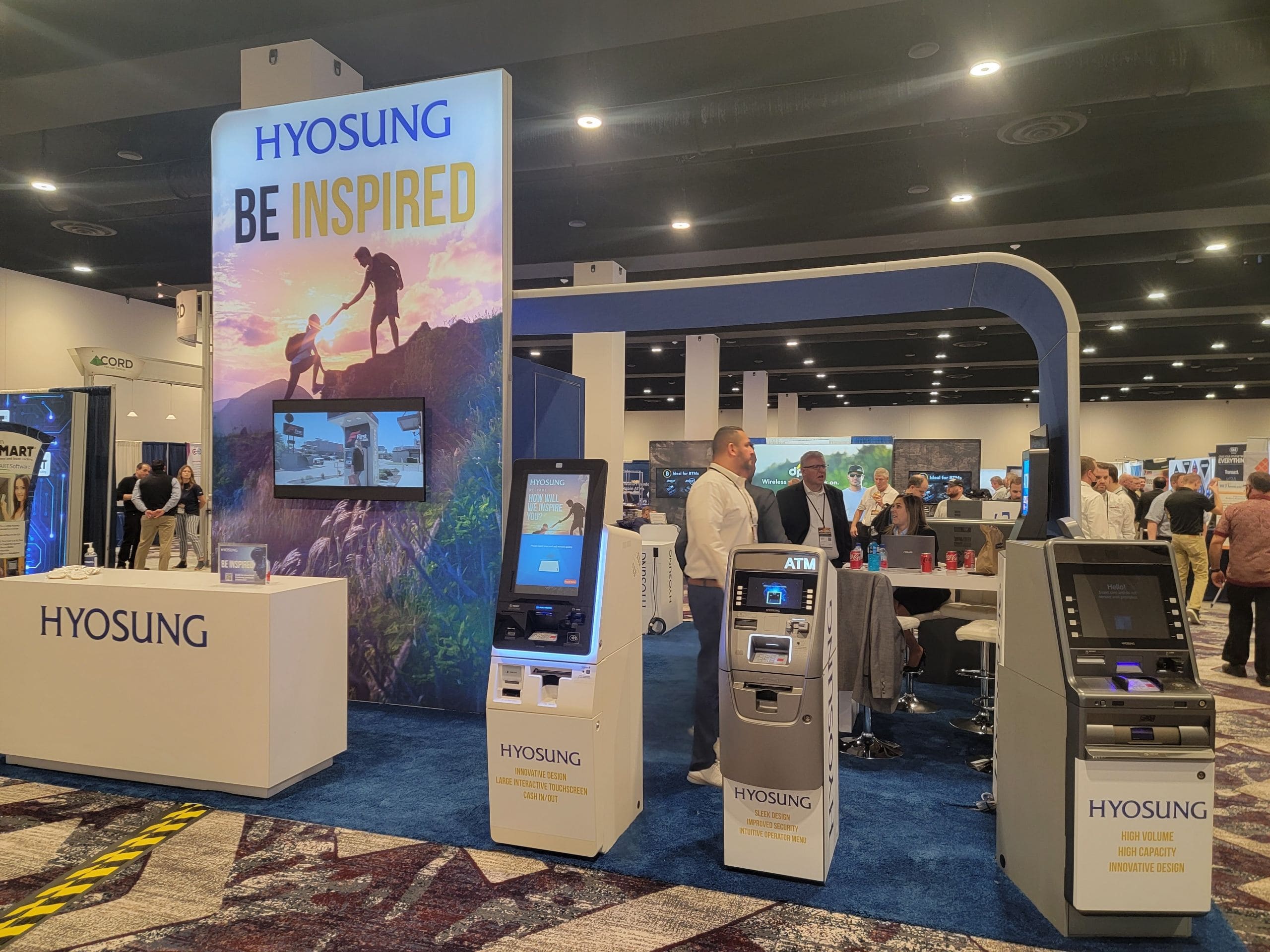 Who had the most impressive booth?
Digital Network Solutions (DNS) had the best looking section in my option with their large overhanging "archways". They didn't have any products to display obviously since they are just a processor mainly but I was very impressed. We have recently started working with them and it seems to me that they may be an up-and-coming force in the industry soon.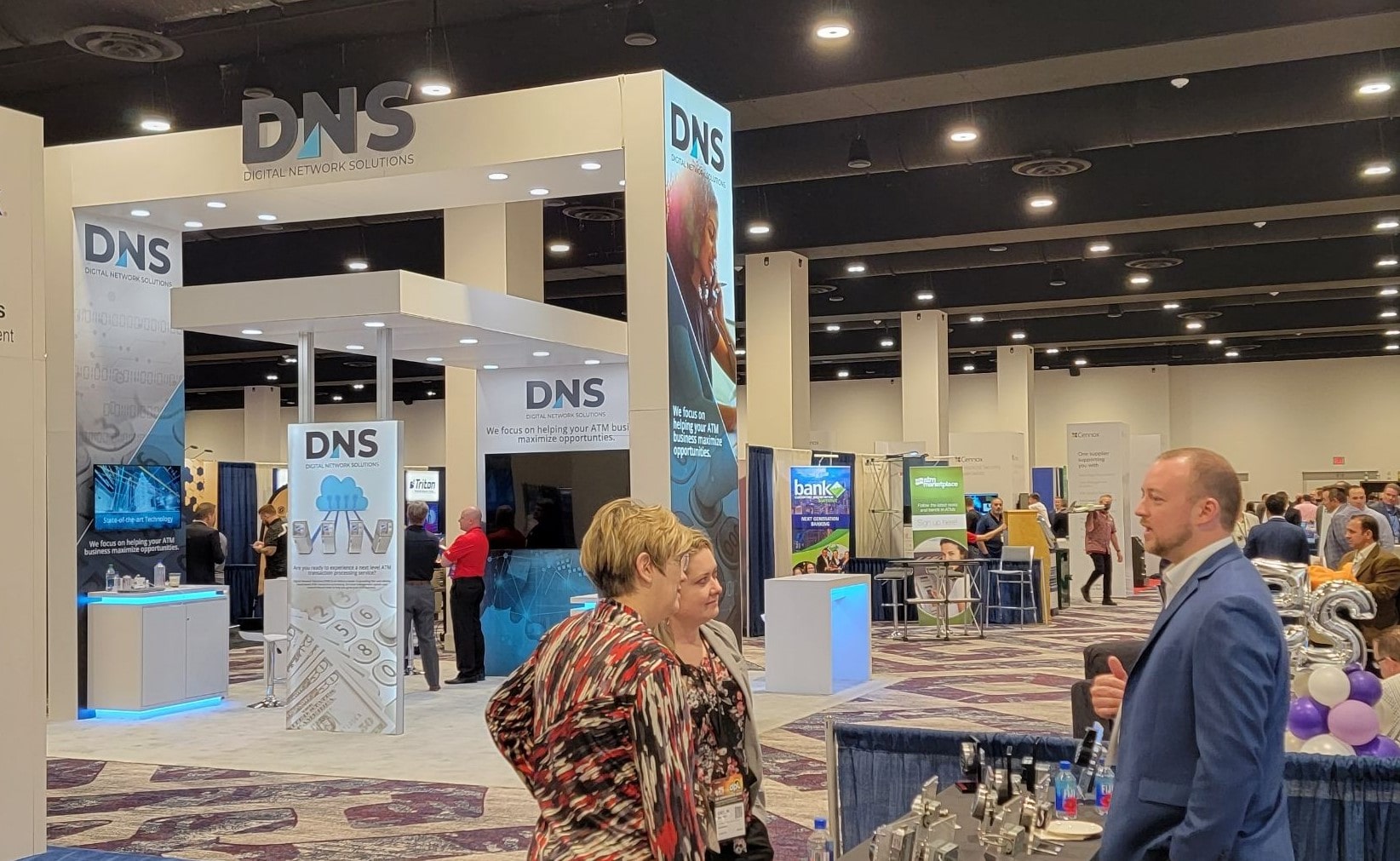 Did you take home anything from the conference? 
I ran into the guys at TPI Texas who we get ATM security enclosures from. I purchased two of their slim indoor security wraps while I was there. They have the best looking enclosures, I was glad to see them there.
What was your favorite part of the conference?
My favorite part was the after party of course! Several of our partners went out after the conference and had food and drinks. That's what keeps me coming back – the fun times!