Prineta recently deployed an ATM in an iconic red British phone booth. We're making ATM usage fun for guests of this hotel or for people passing by on the sidewalk. Using this unique ATM surely brightens the day of those wanting to get some cash.
If you're looking for an ATM placement which requires a custom touch, look no further than Prineta. We are always happy to take your idea and attempt to make it a reality!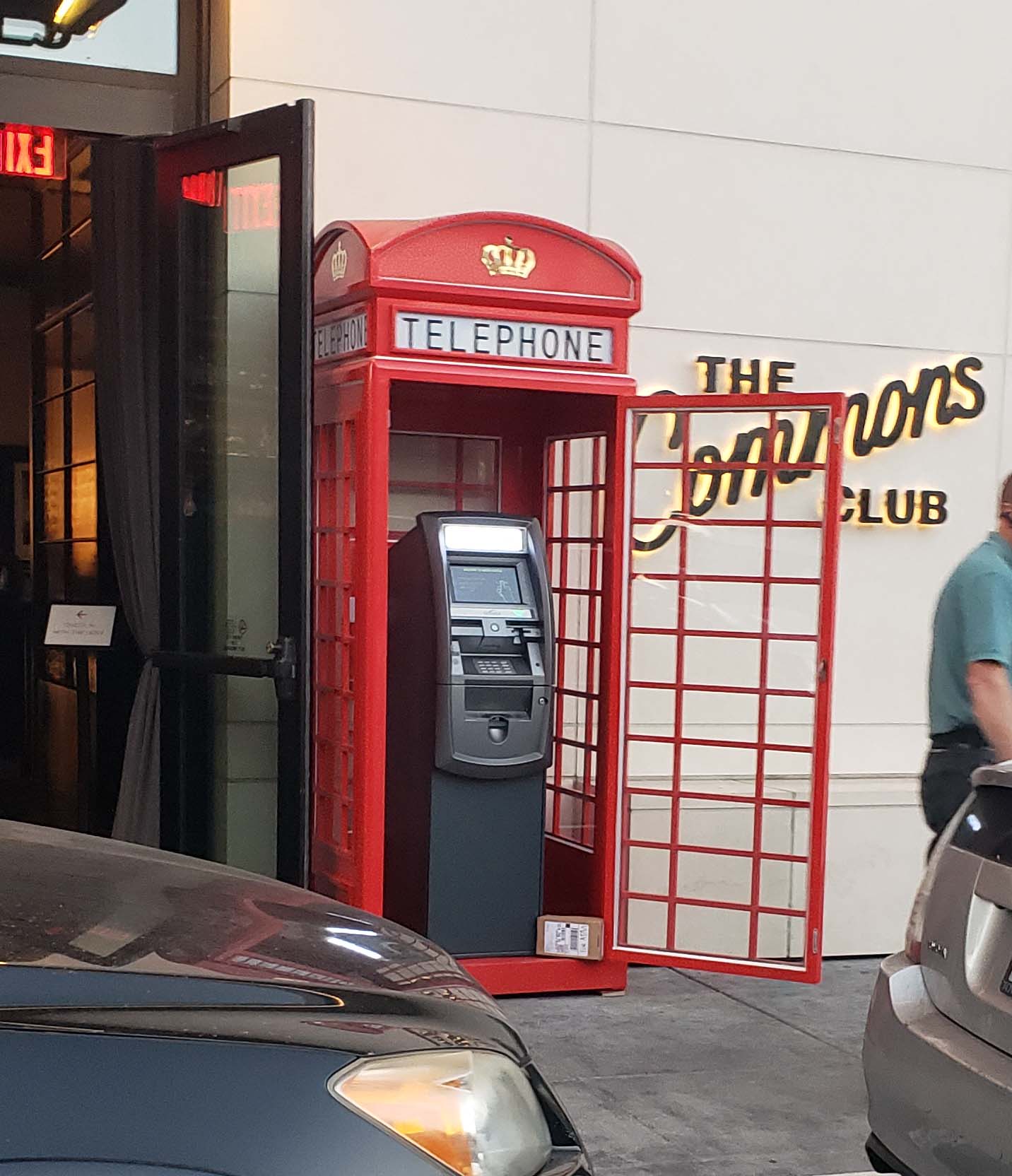 Prineta is partnered with a kiosk manufacturer to provide custom ATM looks for outdoor locations. Though this British phone box is not a Prineta design, other kiosks are available for your design needs. Its our pleasure to help you achieve your perfect ATM look.
If you have any questions or would like to know more, custom installs are available! Please contact us to get more information today!