Nationwide ATM Services
Have a location that needs an ATM?  We can help.  Prineta USA is a full service ATM company with four types of programs available.
We offer free ATM placement and management for qualified high volume locations like casinos, convention centers, convenience stores and hotels. We are fully insured and regularly respond to national ATM service RFPs.  Marquee references available upon request.
We offer armored carrier cashing loading services nationwide for qualified locations.
We sell and lease new ATMs with processing to merchants interested in owning and loading their own ATM.  We mostly sell GenMega 1900 and Hyosung Halo ATMs but have several models of ATMs for sale.  Discounts are available if you also do credit card processing with us. You can install it yourself or we can have it professionally installed for you.
We buy used Triton, Nautilus, or Tranax ATMs from all over the country. If you have an ATM you want to sell, we might be interested in buying it at the right price.  Even if you don't have the codes or know the safe password, we are still interested (but will pay less).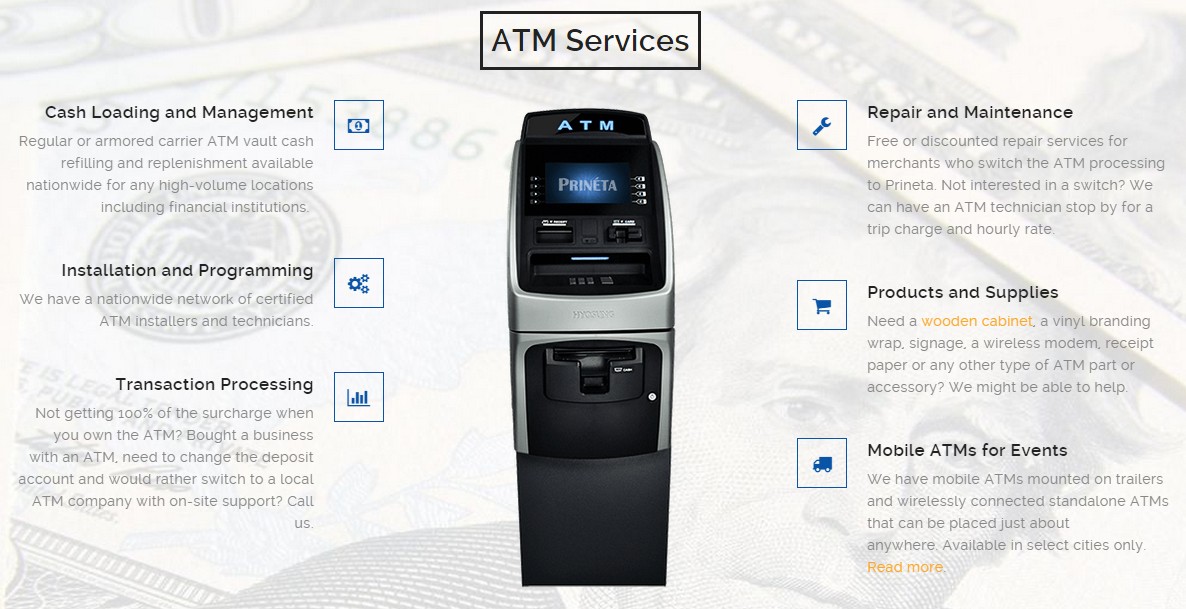 Prineta is one of only a handful of ATM providers with customized solutions for the casino and gaming industry. We are a leading ATM Company in Las Vegas and understand the ATM needs of a casino. We offer self-service ticket redemption kiosks that provide easy and convenient access to exchange slot vouchers for cash, break large bills, perform ATM transactions, CCCA, POS Debit and Check Cashing, and service as a Players Club Kiosk.
An ATM is a necessary convenience for many retail businesses; it keeps customers happy and coming back regularly.  An ATM gives your customers fast, convenient, and easy access to their cash along with the ability to check account balances. By providing your customers with the services they need day-to-day, you will gain foot traffic in your location, as well as increased customer loyalty. It is well known fact; having an ATM can prompt customers to withdrawal cash to increase their in-store spend, with a higher proportion of cash transactions, fewer fee incurring card transactions and less time per transaction.
More cash for your customers to use in your location is a good thing.  Think about it.  When more cash is available to your customers, they will be more likely to purchase items with cash in your location, and that means increased sales, as well as a reduction credit card fees.
Having an ATM also means increased foot traffic in your location.  Customers like convenience and have become accustomed to using ATMs and having them available.   Having an ATM in your location will create loyalty to your store as more people become aware that it is there.
Having an ATM is an opportunity for you to make more money.  Regardless of what program you choose, Prineta will allow you to make income on every transaction done on the machine.
Learn more about our ATM programs here on the ATM section of the site.  Here is a list of the ATM services we offer.
Nice New ATMs with Placement Deals
Prineta is a ATM master dealer and authorized distributor of Nautilus Hyosung ATMs and for nice locations that do high volume, we deploy the new Halo ATM.  If you have some junky ATM maybe it is time to consider getting a new, nicer, classy ATM machine that will improve your image.

Nationwide ATM Cash Loading Service
We Load Vault Cash In Any State
Need a professional ATM management company with full-service cash loading services nationwide?  Whether you are looking for a vendor to manage cash fulfillment for a single ATM or hundreds of ATMs, you have come to the right place.  We are aggressive and do what it takes to win the business.  Our headquarters is in Overland Park, KS where we offer Kansas City ATM Services but we also offer cash loading armored cash management service nationwide with local offices offering Las Vegas ATM Services, Texas ATM Services, San Diego ATM Services, and Miami Palm Beach South Florida ATM Service.  Here is a link to our ATM service areas.
We Want to Be Your ATM Cash Loading Company
If the time and effort involved in loading ATMs is not worthwhile, then consider outsourcing your cash management to Prineta.  We are a full service ATM company offering cash loading services nationwide for clients interested in the free placement program or clients that already own ATMs but don't want to hassle with loading.  The cash loading fees are negotiable and tiered based on ATM transaction volume.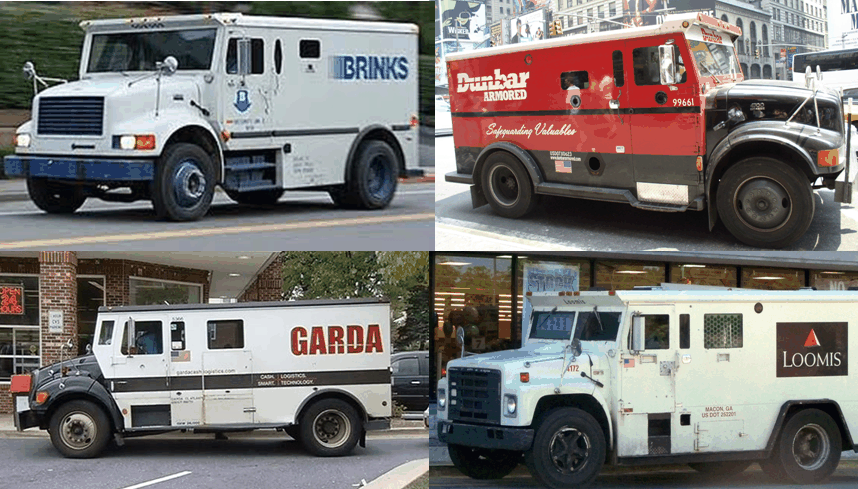 We Only Load for Qualified Locations
Due to the high cost of armored carrier delivery, the vault cash service is only available to qualified locations with, 1) a history of 150 transactions per month or more, or 2) new locations that could reasonably be expected to do 150 transactions per month.
We Will Ensure Your ATM Never Runs out of Money
With advanced monitoring and multi-year cash forecasting analytics, we ensure your ATM is stocked at all times and never runs out of cash.  Your customers not having access to the cash they need is not an option.  We set alerts so that when your ATM is running low, we automatically dispatch a secure fulfillment agent to replenish funds.  Private courier and armored carrier delivery available. 
The "Own and Load Program"
By purchasing and operating your location's machine, you will receive nearly all of the surcharge from the machine! We will take care of all the processing and provide you a secure online portal so you can monitor the ATM at all times from anywhere. ATM leasing options are also available for qualified credit scores.  If you choose Prineta is able to support all of your 1st line and 2nd line maintenance needs as well.
We Have Several ATMs for Sale
Many models of ATMs are available for under $2000. Depending on your specific needs, we can work up an exact quote for you.  We are a master dealer authorized distributor for Genmega and Hyosung but can get you any ATM on the market.  Visit our ATM purchase page if you want to buy an ATM machine.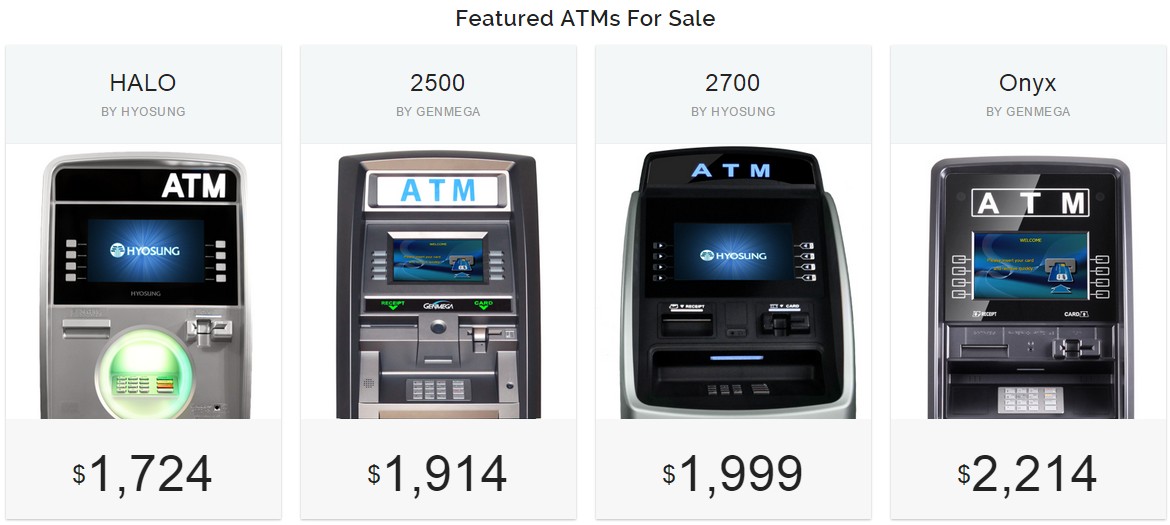 Buy a New EMV and ADA Compliant ATM
We typically recommend the new Hyosung Halo ATM and the new Genmega ATM.  Both models support EMV and ADA requirements.
ATM Processing with Dynamic Currency Conversion
Dynamic currency conversion (DCC) is a feature that can be added to most of the newer ATMs. DCC allows ATM users from outside the United States to make withdrawals in their home country currency and receive dollars.  Basically it converts Mastercard foreign money to US Dollars.  Perfect for places frequented by foreign travelers like Las Vegas and South Florida.
For international travelers, it simply comes down to convenience.  When enabled, international visitors will have the option to accept or decline the charges.
 

Please send us your RFP
Prineta is backed by the largest non-bank ATM machine processor in the country.  We are experts in the ATM business and known for unparalleled expertise, service and support.  Our ATMs can be found in convention centers, large crowd public venues, hotels, convenience stores, high rise condos, downtown office building lobbies, hospitals, student housing, nightclubs, grocery stores, taverns and bars, liquor stores, and many more. List of Hotel Clients: Marriott Fairfield Inn & Suites, Holiday Inn, Holiday Inn Express, Ramada Inn, Comfort Inn, Best Western Plus, La Quinta. References available upon request for speedway, casino, convention center, exhibition hall, shopping mall, airport, university dorm, off-campus independent student housing, downtown condo buildings. Armored carrier vaulting service available for locations with history of over 200 transactions per month.
Use this link to request ATM placement.
How can we earn your ATM business?
Ask a question. Request a proposal.
No Fields Found.