Here at Prineta we get asked this question quite a lot, so we figured it was about time we did a post about it. We are an ATM company offering nationwide ATM services such as ATM placement, ATM sales, ATM cash loading and more, so we have seen the highs and lows of ATM surcharge ranges across the country. There are a lot of different figures being thrown around, and people often find it confusing understanding ATM surcharge fees.
When you use an ATM at a gas station or hotel, for example, you should understand that these ATMs are usually owned by independent ATM operators such as Prineta. The ATM operator will charge a certain surcharge fee for this service.  The national average for the ATM owner's surcharge is $2.88, all of this money goes to the business operations of the independent ATM operator. When you use an independently-owned ATM, your bank will typically charge you an "out of network ATM fee" since you're not using an ATM in your financial institution's network. The average out-of-network fee from the bank is now $1.64.
Currently, as of October 2015, the national average ATM surcharge fee, including both the ATM owner's fee and the bank's out-of-network fee is $4.52.

Why are the ATM fees so high? Where does this money go?
Keep in mind that buying and operating an ATM is not cheap. Independent ATM operators, such as Prineta, must first buy the ATM machine itself which costs roughly $2200. The initial investment pays itself off over time, but there are also many operating costs involved when providing the ATM service. We must pay
Costs for ATM operation:
Cost of machine

Cost of installation and programming.

Pay ATM cash loaders to continually refill the ATM's vault cash

Pay ATM technicians to maintenance and repair the machine

Salaries for ATM sales reps, marketers, and customer service

Cost of replacement parts.

Gas costs for cash loaders and installers who drive to the location.

Auto maintenance, repairs

ATM theft liability insurance

Processing related fees

Wireless network connection fees (if the location doesn't provide internet or phone line)

EMV upgrades
After all of these costs you can imagine how it is sometimes difficult for an independent ATM operator to turn a profit, especially for locations that don't do very many transactions.
Using an ATM is like supporting a local business
Next time you use an ATM at a public place, keep in mind that you're most likely supporting a local business operation and not major financial institution as many people believe. Most of the ATMs Prineta deploys across the country are operated by local ATM cash loaders and partner ATM operators who live in that local area.
Rising fees
The average ATM surcharge fee has been steadily rising for the past few years, which year after year causes a media frenzy. While it's true that fees are rising, they are only rising slightly faster than the rate of inflation.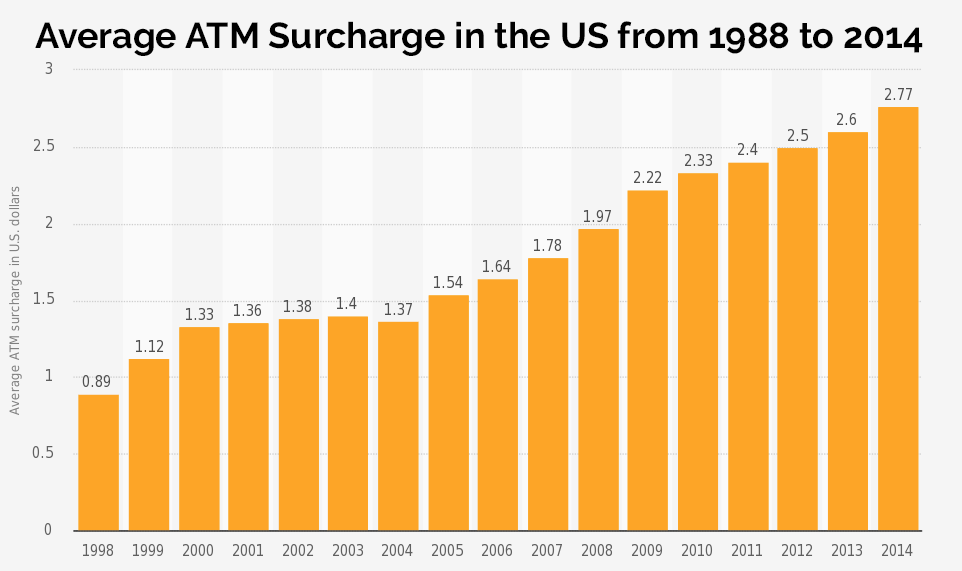 ATM surcharge fees vary widely by region and industry.
ATM operators typically charge $3.25 in the hospitality industry, while gas stations, convenience stores, and truck stops the ATM operator will charge a lot lower fee, such as $2.50.
The Cost of Convenience
So why are people willing to pay such high surcharge fees? One word… Convenience. We all pay for everyday conveniences and ATMs are no exception Consumers value convenience since most are short on time and there is an enormous value placed on anything that saves time, it is known as the time-value trade-off. People demand that there be an ATM on premises when they need it, so they are not irritated by the fact that they have to pay. The fact is, when in need of cash, most people would rather pay $4.52 than have to locate and travel all the way to the nearest bank.
How can I reduce spending on ATM fees?
If you are a frequent ATM user concerned about rising ATM fees and looking to reduce spending on ATM fees, you might consider switching to a bank that doesn't charge their customers for out of network ATM usage.  These bank accounts are still pretty rare, but becoming more popular every year. For example, the Schwab Bank High Yield Investor Checking Account® offers unlimited fee rebates from any ATM worldwide.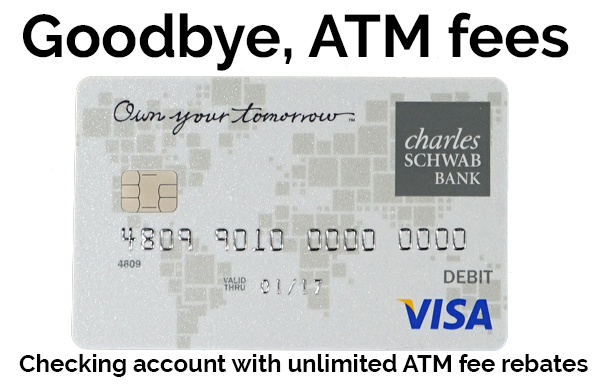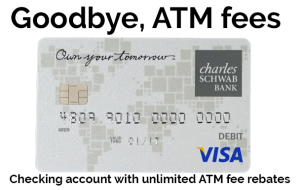 Which US Cities Have the Highest ATM Surcharge Fees?
The data comes from surveying 10 banks and thrifts in each of 25 large U.S. markets from July 9 to Aug. 5, 2015.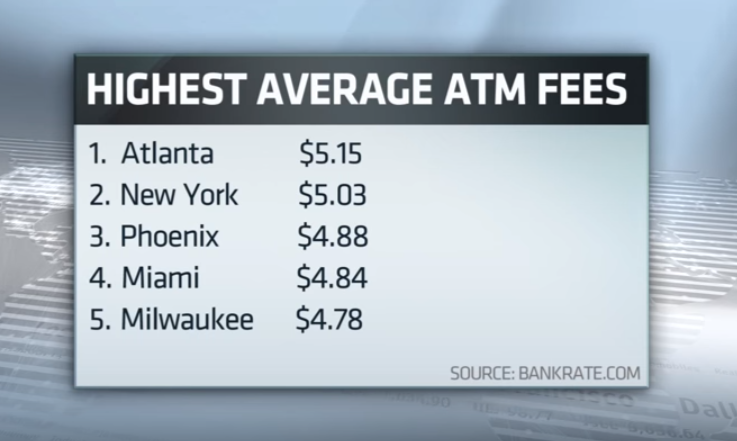 Cities with the highest average ATM fees:
Atlanta: $5.15

New York: $5.03

Phoenix: $4.88

Miami: $4.84

Milwaukee: $4.78
Source
Cities with lowest average ATM fees
San Francisco: $3.85

Cincinnati: $3.86

Kansas City: $4.01

Dallas: $4.11

Seattle: $4.21
Source