Updated April 26 2014 – Looking for how you can begin to sell prepaid wireless, long distance and virtual gift cards in your convenience store or other high traffic location?  If you have a busy retail store with a high number of cash customers who don't use credit by choice or don't qualify for post-pay mobile services, then we can help you start selling prepaid and begin profiting from this large market.  Cell phone minutes are a basic necessity for just about everyone these days and if your store is in a location where people prefer cash, then we can get you set up as a retailer of prepaid telecom and prepaid gift cards.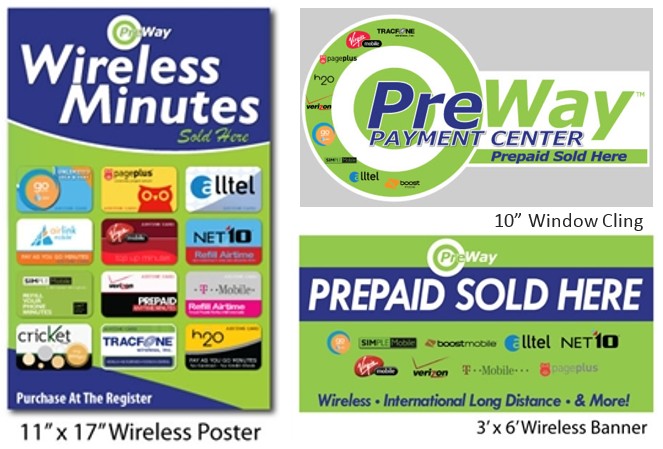 Heard that you can make some good money on this rapidly growing industry?  It is true.  There are over 24.8 million prepaid subscribers in the United States.  Each prepaid wireless subscriber tops up their phone an average of 1.2 times per month. Over 357 million store visits projected annualy for prepaid top-ups in 2014. Next to tobacco and lottery tickets, prepaid wireless is the 3rd best selling category in the c-store grocery and petroleum space.   According to industry adviser, Mercator,  the total dollars loaded onto prepaid cards will climb to $672 BILLION over the next three years with convenience stores in particular the fastest growing segment.   Consumers are purchasing prepaid cards more and more from "prepaid malls" inside convenience stores.  In busy locations, especially those with high percentage of under-banked and immigrant patrons, the revenue and profit opportunity is compelling.  The profits for selling prepaid are typically not as good as getting an ATM but good locations can make hundreds of dollars extra every month.  Would you like to get in on the action?

This post is written for owners and manager of convenience stores and other high traffic retail locations interested in selling prepaid products and services retail in their stores. This program is not available for any other use cases. 
How can you begin selling prepaid cards at your c-store?
Actually, it is super easy.  You have come to the right place.  Prineta can help you open a "prepaid mall" in less than a week.  Just use the contact form at the bottom of this page and Ricky will follow up with you on the phone and email to complete the sign-up process.  This program is only for people with retail stores.
What type of prepaid products can be sold?
Service selection includes – cellular minute reloads and top-ips (PIN and PIN-less RTR), long distance phone cards, international mobile recharge, virtual gift cards, and bill payment (access to regional and national utility and service providers). You earn revenue on every transaction and there is no long term contract.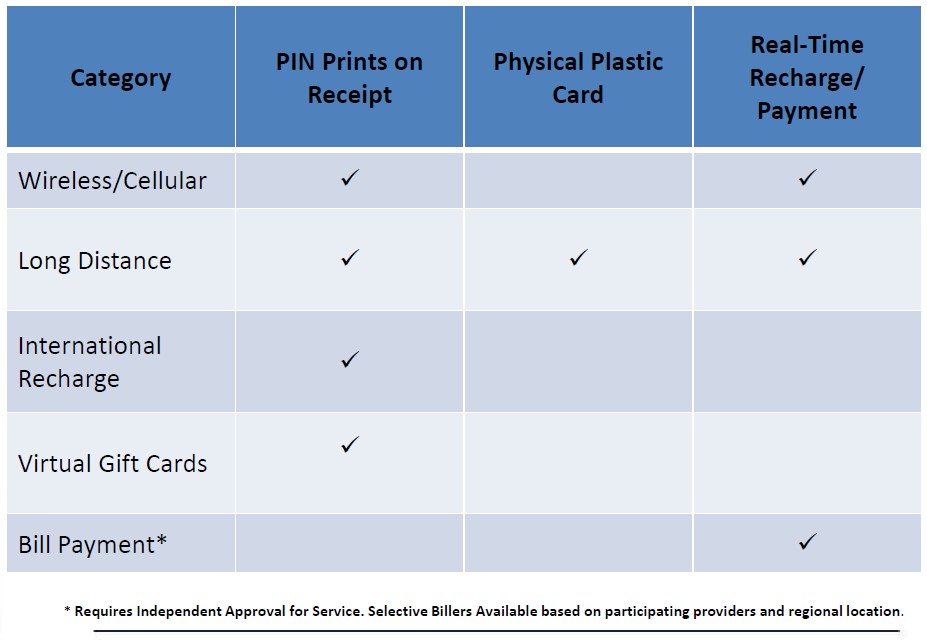 Sell Prepaid Mobile Phone Minutes
We can help you become a prepaid mobile phone service retailer so you can sell prepaid cards for the most popular prepaid phone providers; Cricket PayGo, T-Mobile, TracFone, AT&T Go Phone, Verizon, Net 10, Simple Mobile, iWireless, and regional providers.  Commissions are good; T-Mobile is one of the lowest and AT&T is one of the highest.  Use the contact form on the bottom of this page to request the current commission rates.



Sell Reloadable Visa Debit Cards
If you have more than 25 locations, you can also qualify to sell reloadable prepaid Visa debit cards.  But unfortunately, only for stores with more than 25 locations.  Great for stores with high numbers of immigrants, guest/migrant workers, and generally the "cash-prefered type" that want to buy something online.  At 35% commission, you make $1.05 for every $3 card sold and $0.885 every time a customer reloads the card (based on 30% of $2.95).   That can add up for a chain of busy c-stores with good locations.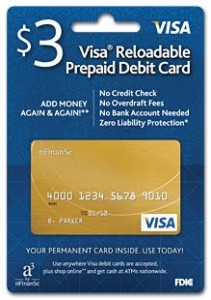 Must have more than 25 locations to qualify for reloadable prepaid Visa cards.
Sell International Long Distance Prepaid Cards
If you have a high percentage of migrant workers or foreign nationals in your c-store, then selling international prepaid cards might be a good idea.  Many immigrants like to call home with prepaid cards purchased from convenience stores. Commissions for international long distance phone cards are 14-29%.


Sell International Mobile Recharge
If your customers have family outside the United States, you can help them top up the SIM cards of relatives back home.  Available in: Afghanistan, Anguilla, Antigua & Barbuda, Aruba, Bahamas, Barbados, Boliva, British Virgin Islands, Cayman Islands, Columbia, Dominica, Dominican Republic, Ecuador, Grenada, India, Jamaica, Martinique, Mexico, Montserrat, Nicaragua, Pakistan, Panama, Hati, Guyana, Guatemala, El Salvador, Peru, Philippines, Puerto Rico, Sri Lanka, St. Kitts & Nevis, St. Lucia, St. Vincent and the Grenadines, Trinidad & Tobago, Turnks and Caicos, Vietnam.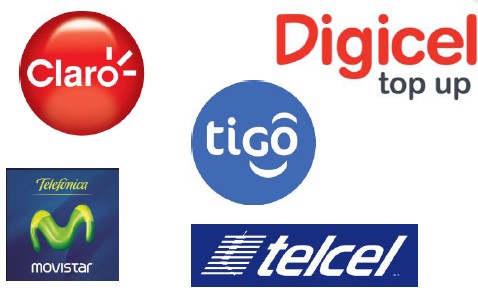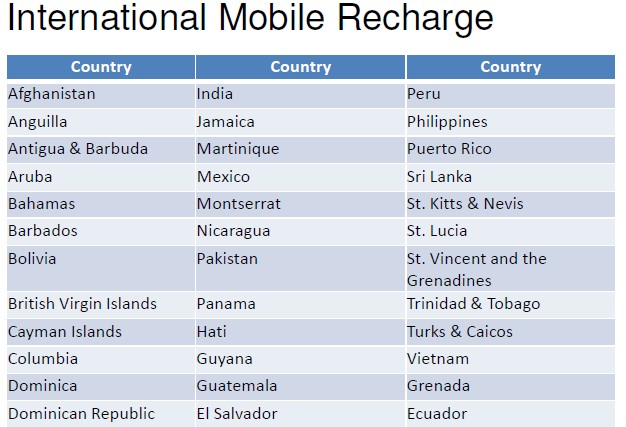 How much money can you make?
The merchant revenue opportunity is proportionate to your average monthly sales.  Generate additional income and increase foot traffic by offering customers the option to purchase prepaid phone top-up cards and virtual gift cards at your store. The commissions for selling prepaid cards can be pretty good (between 2-35% but average around 8% blended across all products sold) and convenience stores are the best place to sell them.  Think about it.  If your customers can "recharge" or "top-up" their mobile phone with minutes at the same time they pick up cigarettes or something else, 24/7/365 then its a win-win deal. If your primary demographic uses prepaid mobile phone services already then why not profit from the trend.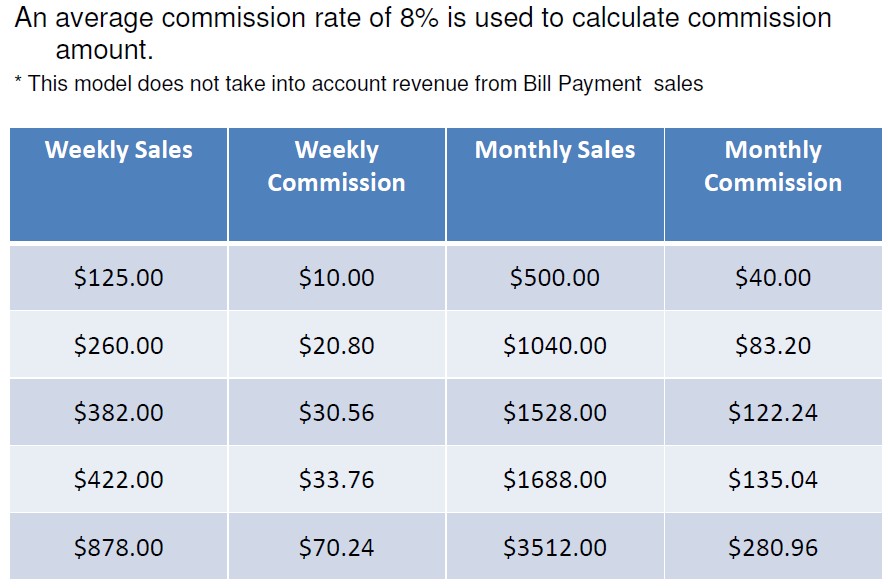 Sell Virtual Gift Cards
In addition to the aforementioned products, the Prineta prepaid program for retail merchants also includes the  opportunity to sell gift cards retail from iTunes, Amazon, and hundreds of national retailers.  It is completely FREE and part of the best prepaid program for convenience stores and other high traffic retail locations out there.  We have the hottest products so you can sell more and MAKE MORE MONEY.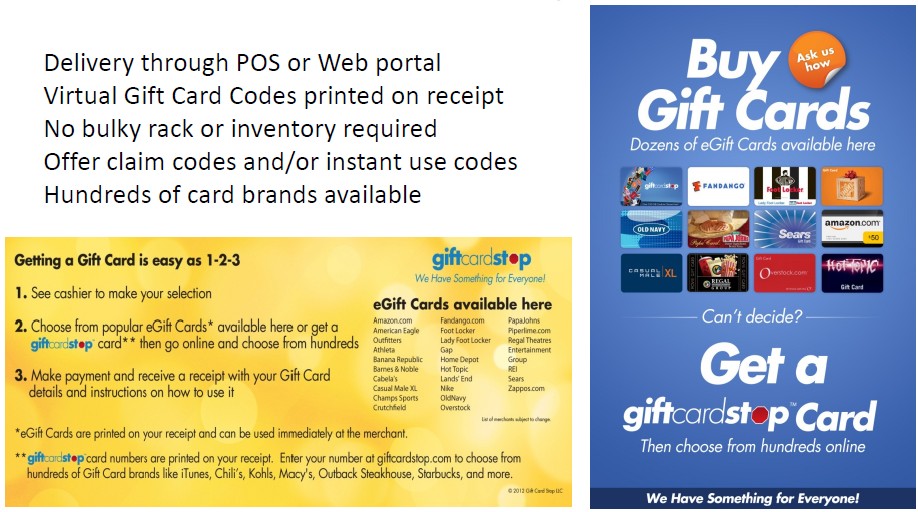 Now your customers that like to shop last minute can get a gift card for family or friends.  Amazon gift cards are the most popular.  Not only are gift cards are the ultimate impulse buy for the last minute shopper they can be the most cost effective way to buy online for people without a bank account.
There is no inventory.  You use the secure online portal or download an application for Verifone terminals that prints the coupon information onto the receipt then customers can take it directly into the store or take it home and order a gift card online and have it mailed to them for free.  Or for out-of-town gifts, customers can can email the eGift cards and the recipient can take the email into the store.  It is pretty simple really.  Basically, you collect the cash and the amount of the gift card will be debited from your business checking account the next day and the commissions for selling the cards are paid monthly.
Select Participating Brands:
Amazon.com, Home Depot, American Eagle Outfitters, Barnes & Noble, Cabela's, Banana Republic, Old Navy, Sears, Fandango.com, Overstock.com, and several more.
This is how it works.
You put up a 3'x6′ large banner in the window of your store telling everyone that you sell prepaid products/services
Put up the 11″x17″ poster prominently near the cash register or the door
When customers visit your store, they will know to ask the cashier about topping up and tell you how much they want to pay
Then the cashier accepts the cash and puts it into the cash drawer
Next the cashier gets onto the secure online portal or the Verifone terminal to activate or top up the cards
Cashier gives the customer a receipt
Deposit the cash collected daily in your designated checking account
Your designated checking account will be debited for the prior day's prepaid sales total
You get paid the commissions every month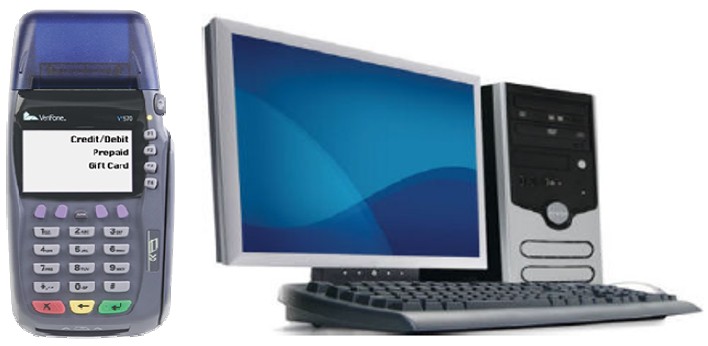 Learn More about the Prepaid Opportunity
The posters, banners, and window clings are very important so customers know you sell prepaid.  Awareness is important.
Prepaid services can become a continual source of income for a convenience store operator is if clients come in once a month or more add money
C-stores are the fastest growing segment of the prepaid industry
Indirect wireless dealers are great places to open a prepaid mall
Prepaid wireless recharge top-ups are typically 80% of the prepaid revenue for more convenience stores
Prepaid wireless "pay-as-you-go" is 21% of the overall wireless market in America
Each prepaid subscriber tops up their phone and average of 1.2 times per month
There are over 357 million store visits for prepaid phone top ups annually
Next to tobacco and lottery tickets, prepaid is the third best selling category for most c-stores
Long distance phone cards pay the highest commission of all the card types
Bottom Line: We find that it's often worth it for c-store chains to make the investment in time to set it up and train the cashiers
With credit to Convenience Store Decisions: Stacking the Cards in Your Favor.
Knowing your target end-user is the key. It is a well-known fact that economically challenged and foreign-born people are users of pre-paid cards in vast disproportion to the rest of the population.
Start a Prepaid Mall in Your C-Store
Prineta provides a unique set of prepaid solutions for a variety of retail locations just like yours. By simply providing these valuable payment products, you can generate additional revenue and increase foot traffic from customers seeking these essential services.  Our Prepaid Mall program offers consumers the ability to purchase various prepaid cards for themselves or for gifts!
Participating retailers can:
Accept payments for domestic and international long distance services
Accept payments for wireless services to be loaded on mobile devices
Sell a variety of virtual gift cards from national retailers and online companies
Benefits of Opening a Prepaid Mall
When you participate in the Prepaid Mall, your business can:
Gain increased and repeat foot traffic in your store(s)
Accept payments for prepaid cards and billers on multi-app terminals (along with credit/debit card transactions)
View complete sales tracking reports at the terminal level
Utilize our "virtual warehouse" where an unlimited amount of inventory is provided to you – requiring no in-store prepaid card inventory
Think of it this way:
Have every denomination, every brand available… always!
Attract new customers and maintain customer loyalty while increasing business overall.
Become associated with national cellular brands.
Earn commissions on each product sold.
Web reporting and bi-weekly email billing provides all product sales information
What's important to know?
The program is only available to retail stores (no online stores or work from home businesses)
No need to change merchant account providers but we would sure appreciate a chance to earn your business
Selling prepaid cards will convert your terminal into a revenue source instead of a cost center
Let your prepaid card sales offset your merchant account fees
Paperwork Required to Sell Prepaid Cards
Prepaid merchant application
ACH electronic deposit authorization
Voided check
Sales Tax certificate
Only Available in the United States
Available in the in New York (NYC-NY), Los Angeles, San Diego, San Francisco, San Jose, Sacramento, and Oakland in California, Houston, Dallas, San Antonio, and Austin in Texas, Miami, Orlando, and Tampa in Florida, Chicago in Illinois, Philadelphia and Pittsburgh in Pennsylvania, Washington D.C., Cleveland, Columbus, and Cincinnati in Ohio, Detroit Michigan, Atlanta Georgia, Newark New Jersey, Charlotte and Raleigh in  North Carolina, All of Northern Virginia, Boston Massachusetts, Seattle Washington, Indianapolis Indiana, Memphis and Nashville in Tennessee, Phoenix Arizona, St. Louis and Kansas City Missouri, Baltimore Maryland, Milwaukee Wisconsin, Minneapolis / St. Paul Minnesota, Denver Colorado, and all-50 states.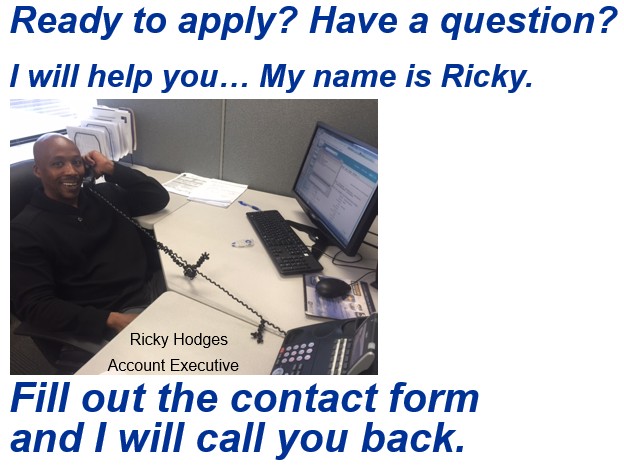 GET STARTED TODAY
[ut_button color="theme-btn" target="_self" link="https://prineta.com/apply/" size="large"]APPLY NOW[/ut_button]
You may also be interested in our other services for convenience stores: